Ford has developed new glare-free high beam technology that enables drivers to take full advantage of their headlights' capability without affecting oncoming vehicles.
The headlight technology features a camera mounted to the windscreen that senses the headlights and rear lights of other vehicles on the road, including cyclists, up to 800 metres away. The headlight system then angles the light away in order to avoid temporarily blinding other road users.
Developed by a global team of Ford engineers and supplier partners, the technology works alongside Ford's adaptive LED headlights and its auto high beam system. This system adjusts headlight beam angle and intensity according to speed, ambient light, steering angle, distance to the vehicle in front and windscreen wiper activation.
Glare-free high beam is available now for the new S-Max and Galaxy. The technology will also be offered on the recently unveiled Edge SUV.
Speaking to Autocar, Ford said the technology is being made available on its largest cars first, with a view to adding it to its smaller models in the future. However, nothing has yet been confirmed.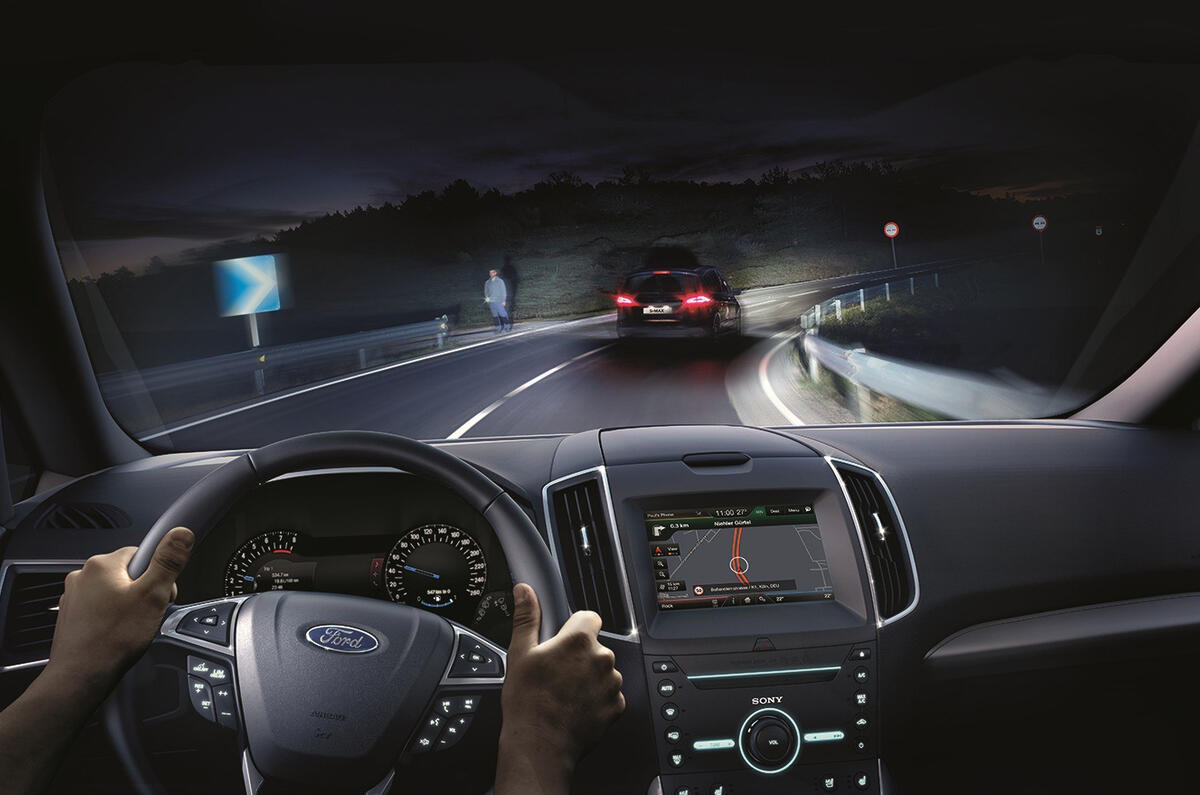 The AA commended Ford's introduction of this system, with president Edmund King OBE adding: "Road users being dazzled by the use of vehicle full beam is an increasing problem in the UK and is said to be the cause of hundreds of road accidents and around 10 fatalities each year. It is testament to Ford for offering this advanced feature to their customers to help tackle the issue."
Ford of Europe research engineer Michael Koherr added: "We found that some drivers are so concerned about dazzling other road users that they don't use high beam at all. Ford's glare-free high beam technology can remove that stress for drivers and help maximise the use of high beam – without causing any distraction to other road users and softly transitioning between settings to help the driver's eyes adjust faster to changing quantities of light."