You'll have seen the video. The brown leather loafers; the unfortunate, bright white socks.
When Ayrton Senna tested the Honda NSX-R at Suzuka in the early 1990s, it was, to him, just a day of promotional activity.
He could never have known anoraks like me would still be wittering on about that day a quarter of a century later. But it's just too good to forget, isn't it? One of the great Formula 1 drivers at the height of his powers, whipping chunks out of a very special supercar – on one of the few truly iconic motor racing circuits, no less – as though a championship was on the line. Then there are the surgical heel-and-toe downchanges, the kerb-hopping four-wheel drifts...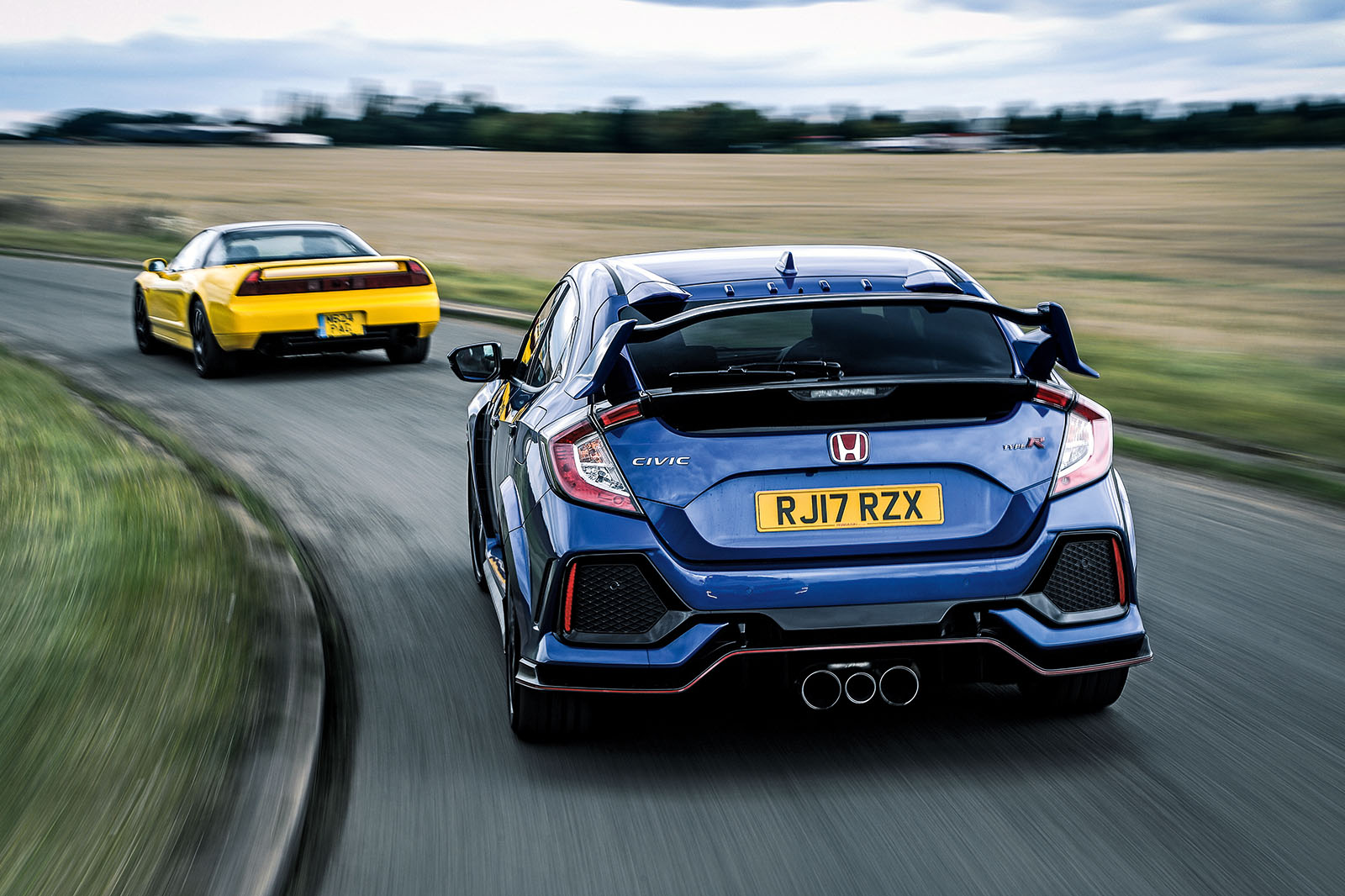 Not even the questionable footwear could dull the occasion.
Fast-forward 25 years to the middle of July 2017, around the time of the British Grand Prix, and the moment is being recreated with modern-day participants. The stand-in Formula 1 great is Fernando Alonso – who else? – and the car is the spanking new Civic Type R. After posing for photographs – sober trainers, dark socks – the two-time world champion drives the Type R to another of motor racing's most famous venues, Silverstone. Rather than hammer the thing through Maggots and Becketts as though there's a spot in Q3 to be had, however, Alonso merely shoves it in the car park labelled 'F1 Personnel'.
Oh, well. Maybe that Suzuka moment will never be bettered. With a new Civic Type R and a stunning first-generation NSX-R (this one Pearl Yellow rather than the Championship White of Senna's car) sat before me, their keys stuffed into my pocket, I reckon this might just be a moment that'll be worth retelling 25 years hence.