Renault, Chargemaster and Qualcomm are teaming up to trial dynamic EV charging at speeds of up to 60mph.
The technology, which is being trialled at the Fabric technology test track south of Paris, is based around US tech company Qualcomm's Halo wireless charging system, which is used to charge Formula E's BMW i8 safety car.
The dynamic version of the system is said to be capable of charging an electric vehicle (EV) at up to 20kW at highway speeds – which is only 2kW less than the regular device.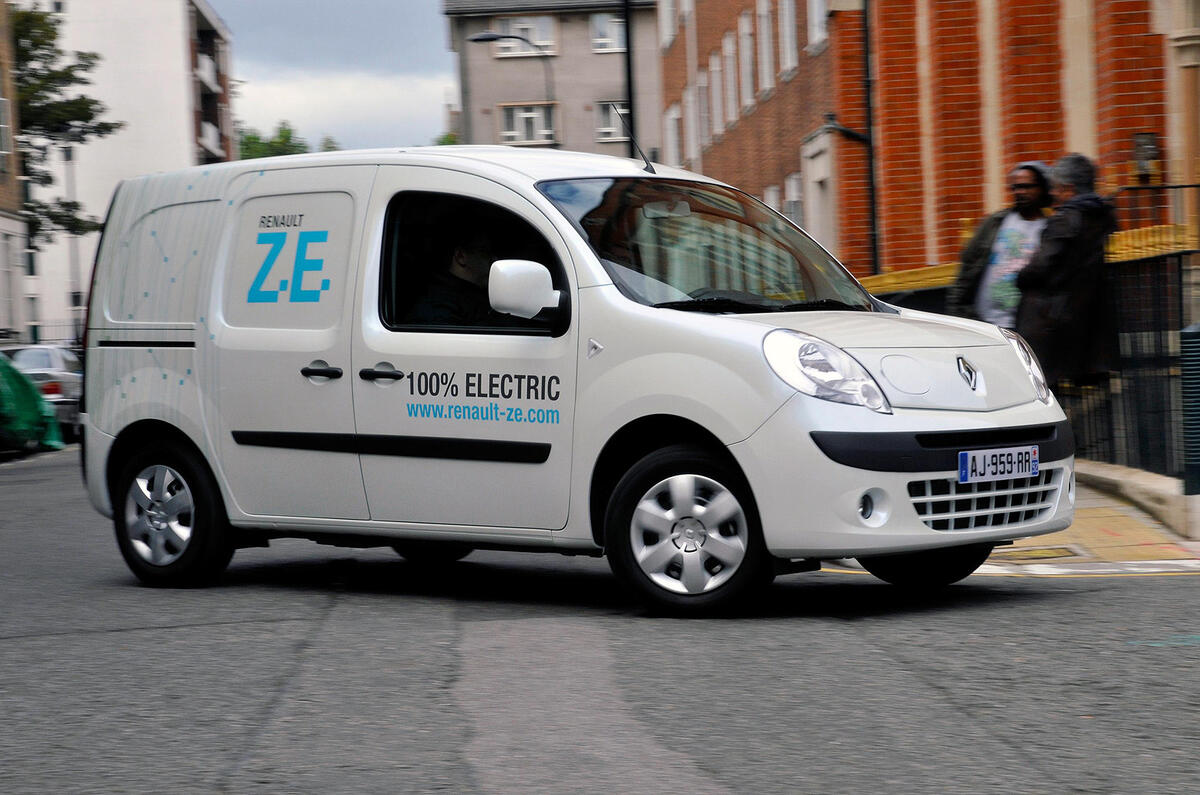 Halo is being developed for 'simultaneous charging', in which two cars on the same track can charge dynamically at the same time. Charge can be transferred in both directions on the track.
Development will move into its next phase in France to evaluate safe operation and efficiency of energy transfer. Factors to be tested include practical situations such as identification the car and matching the power between track and vehicle at speed and depending on the alignment of vehicle along the track.
"Being part of this exciting project has enabled us to test and further research dynamic charging on our Kangoo ZE (pictured above) vehicles," said Eric Feunteun, Renault's electric vehicle programme director. "Our engineers have worked very closely with Qualcomm Technologies. We see dynamic charging as a great vision to further enhance the ease of use of EVs, thus the accessibility of EVs for all."
Renault Zoe EV got could get Renault Sport treatment
used Renault Zoe 2012-2018 cars for sale
Renault New ZOE 22kWh Dynamique Intens Auto 5dr (i)
Renault ZOE DYNAMIQUE NAV AUTO 22kWh Dynamique Nav Auto 5dr (Battery Lease)
Renault Zoe 22kWh Dynamique Intens Auto 5dr (Battery Lease)
Renault ZOE Q90 41kWh Dynamique Nav Auto 5dr (Quick Charge, Battery Lease)
Renault ZOE R110 41kWh Dynamique Nav Auto 5dr (Battery Lease)
Renault New ZOE R110 41kWh Signature Nav Auto 5dr (i)
Renault Zoe 22kWh Dynamique Nav Auto 5dr (i)
Renault Zoe R110 41kWh Dynamique Nav Auto 5dr (Battery Lease)
Renault Zoe 22kWh Dynamique Intens Auto 5dr (Battery Lease)
Powered By