What do tree plantations in Thailand and the perimeter of Brands Hatch have in common?
Red-tailed tropical birds? You won't find many of those fluttering along Clearways. Grandstands? Not sure folk have the patience to watch trees grow. Burger vans? No, the answer is rubber. Lots and lots of natural rubber.
Admittedly the rubber in Thai forests is a liquid that seeps out of 'wounded' tree trunks, while at Brands Hatch it's the primary material in the 'well worn' racing tyres that make up crash barriers. But these two rubbers toresexist at the start and finish of the same process: racing tyre production.
Making the rubber that will be used on track requires a different process to ones that end up on our road cars. Take the 18in tyres fitted to the 32 British Touring Car Championship entries, for example. They use material that is grown, sourced and manufactured entirely by hand, a process which is almost the polar opposite to that used by the manufacturers of road-going tyres. Road tyres use much higher levels of man-made silica and are produced via a more automated process.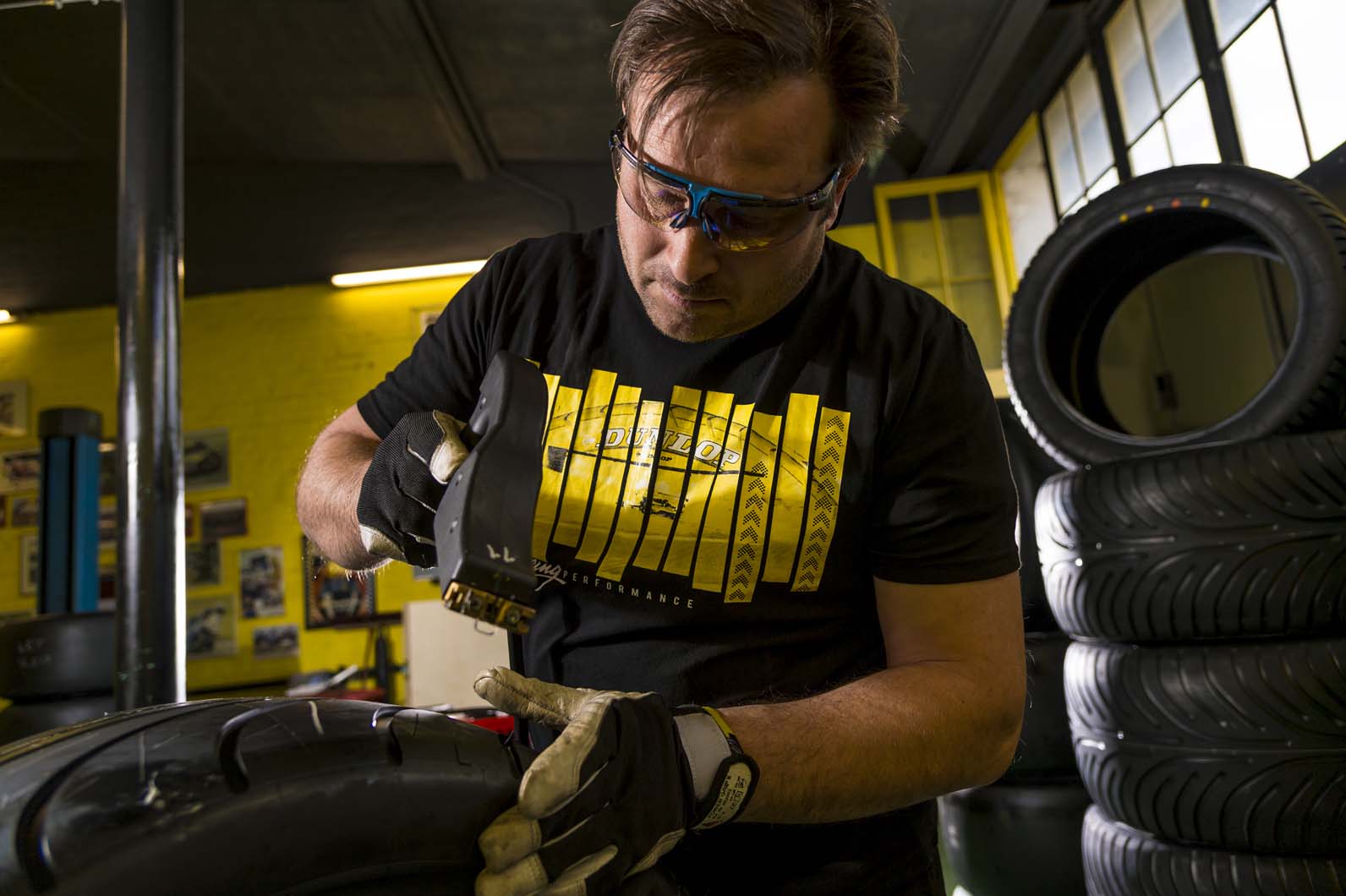 "We use natural rubber in racing tyres because it has a higher stretch ratio, so it's more resistant to tearing," says Dunlop race tyre engineer Stefan Nasello. "Silica has benefits in road tyres but in racing we need the strongest material because teams have a habit of pushing things over the limit."
Nasello works at Dunlop's main racing tyre production facility, which is located at the tyre firm's factory in Hanau, Germany, a site that recently celebrated its 125th year of work. These days the factory specialises in high-performance tyre production, making boots for only the fastest of supercars, such as the Porsche 911 GT3 RS, and for Dunlop's racing activities, which has included supplying the whole BTCC grid with its tyres since 2003.