It is a question so basic and relevant to those of us who like cars, I found the fact I had no idea of the answer entirely bewildering. It is simply this: how much faster is a really quick car from one place to the next than a really slow car? I didn't have a clue.
Of course, a lot depends on those places. If they are the start and finish lines of a race track, the question becomes easy to answer. If they lie at either end of a motorway network, it becomes an irrelevance because, if speed limits are obeyed, then both arrive at the same time, and if they're not, what results is not a test of one car against another but one driver's nerve against his rival's.
I did once race a supercar against a family hatch for this magazine, but it was to prove a subtly but significantly different point. Ten years ago, I drove a diesel-powered Ford Focus from Calais to Berlin against a Lamborghini Murciélago, my theory being that whatever time he gained from being able to do 200mph on the autobahn would be lost in having to stop for fuel more often. Rather satisfyingly, we arrived at Berlin's Schönefeld airport side by side.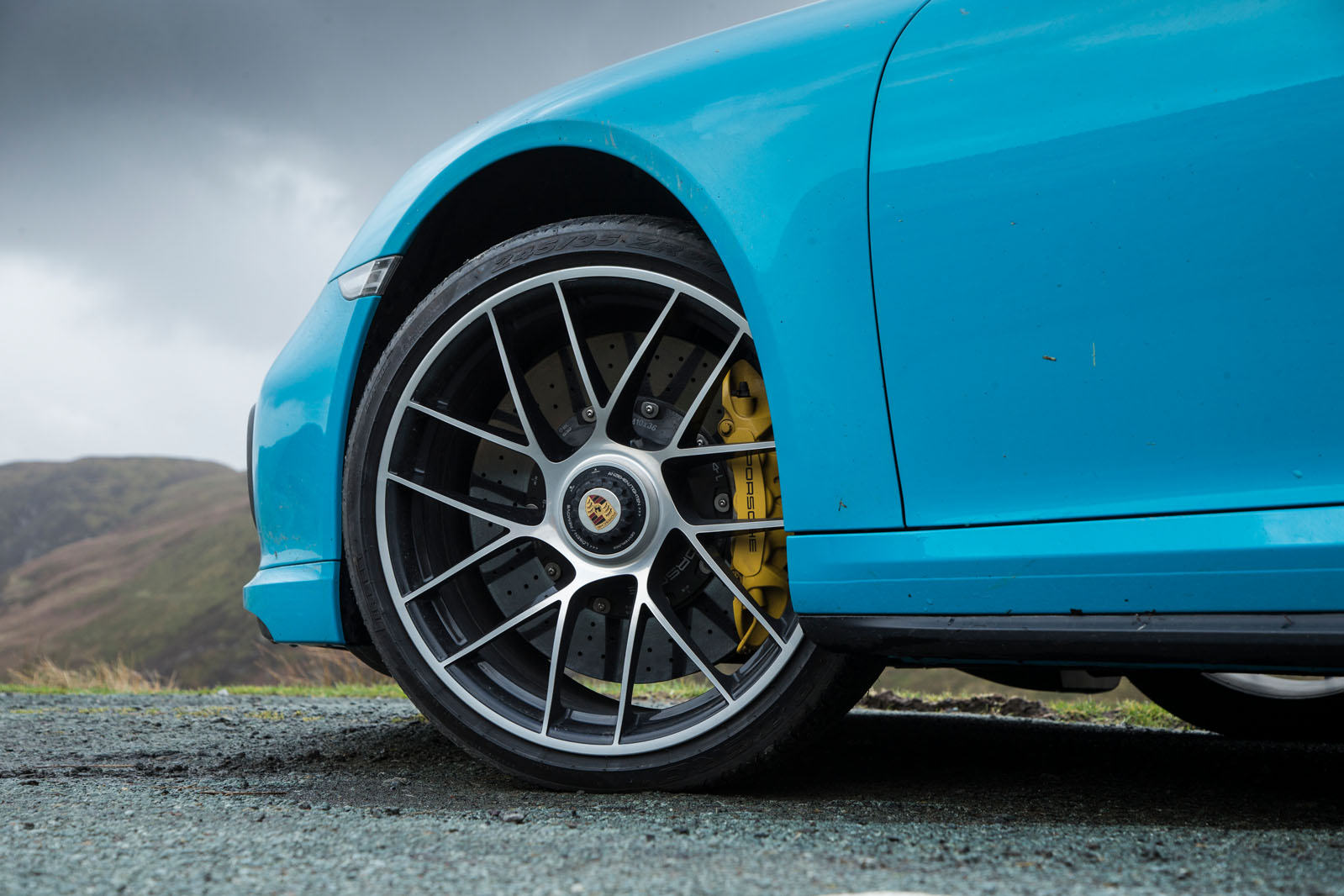 This time, I wanted a pure driving test, uncomplicated by extended periods on motorways or the need to stop and refuel. A pure point-to- point contest on some of Europe's best roads, not to see whether a fast car was quicker than a slow one but by how much, and over a 190-mile cross-country route. So we decided to go from bridge to bridge in Wales, from the Severn Bridge in the far south-east of the country to the Menai Bridge in the north-west. The cars would leave at the same time, the difference in their arrival times providing the answer to our question.
Choosing the fast car was simplicity itself. On the cold and damp roads of varying widths on which we would be travelling, I truly believe the Porsche 911 Turbo S is the fastest car in the world. With 572bhp backed by an avalanche of torque combined with four-wheel drive and compact dimensions, it was the perfect weapon for the job.