We try not to be too obvious with our end-of-year stories. It's early November, and with a pair of middle-aged Porsches sitting in the rain-swept car park of a golf course in Cheshire, the bigger risk is probably not being obvious enough.
There's a fine Autocar tradition at play here. We like to round off every year by celebrating some of the cars we've ploughed our own money into during the past 12 months, from abject sheds upwards. The original idea for 2018 was to stick with the usual format, until my announcement that I had bought a Porsche Cayman S triggered a senior editorial revelation: regular contributor Richard Webber owns a near-identical car. He lives in Edinburgh and I live near Oxford, so could we find somewhere in the middle to meet up?
This article was originally published on 29 December 2018. We're revisiting some of Autocar's most popular features to provide engaging content in these challenging times.
Love at first sight
I first saw the Cayman S at a technical preview in Weissach in 2005. It was a couple of months ahead of the car's official introduction and I didn't get to drive it. Factory tester Phillip Arnold did a bit of skid pan drifting for the cameras, but the day was mostly about dry presentations. Yet the lack of seat time didn't stop me from falling in love with the idea of a tightly wrapped Porsche coupé with its flat six in a more sensible position than the 911's. I knew it was effectively a Boxster coupé, and Porsche's decision to try and extract a substantial premium for the fixed roof seemed cheek. At launch, the Cayman S was £5210 more than its rag-top sibling. But I promised myself that one day, once depreciation had done its reaping, I would buy one.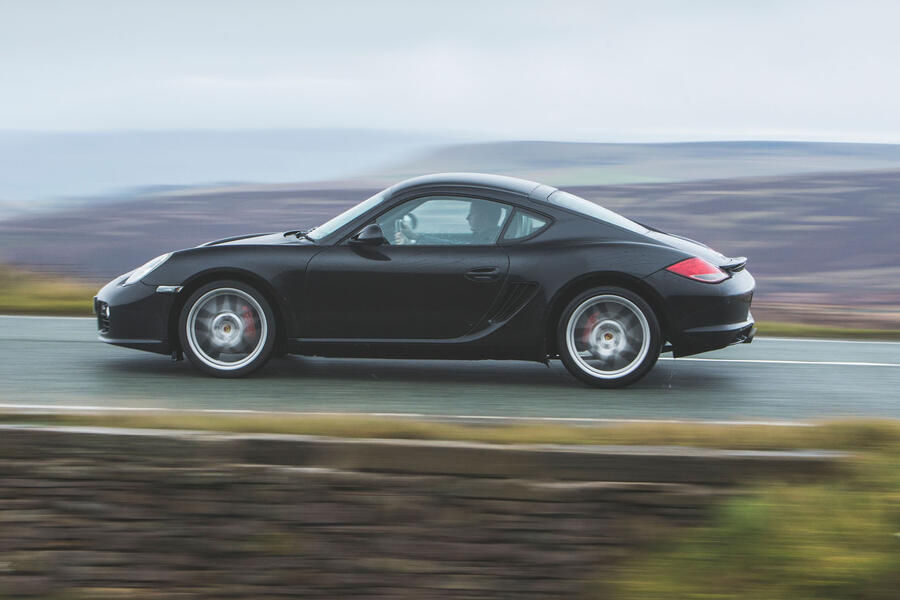 It took a while. Indeed, the ambition looked set to live on the shelf of dusty dreams forever until a few months ago, when I noticed that early and less desirable Caymans were edging ever closer to four figures. I went to look at a super-cheap 2.9 with 95,000 miles on the clock and no fewer than 14 previous keepers on its V5 and quickly established that I wasn't brave enough for a really cheap Porsche. But I'd also realised that I still really, really wanted a Cayman. Things escalated quickly, and expensively, and in early August, I agreed to buy this black 2009 'phase 2' Cayman S from a well-known specialist for more than twice what that ratty 2.9 would have cost me.