For 10 years, the Porsche Cayman has toiled quietly away in the shadows of the Boxster on one side and the Porsche 911 on the other, earning the admiration of enthusiast drivers with its steering, brakes and sweet, mid-engine balance.
Whereas you might need a track to fully appreciate the 911's full range of talents, a good, quiet road is all the Cayman requires. It's that accessible. It's practical, too, with enough space for a golf bag in the boot and a soft bag or two under the bonnet.
See Porsche Cayman for sale on PistonHeads
Unsurprisingly, prices for the best used ones have been firming in recent years as more people realise just how good the Cayman is. Those prices have since been boosted by the market's love affair with non-turbo 911s – the values of these have shot up, creating a price void that good, used Caymans have been only too happy to fill – and the arrival of Porsche's new turbo four-cylinder engines, first in the Boxster and now in the 718 Cayman, which is sure to generate a nostalgia dividend for flat sixes, such as power the Cayman.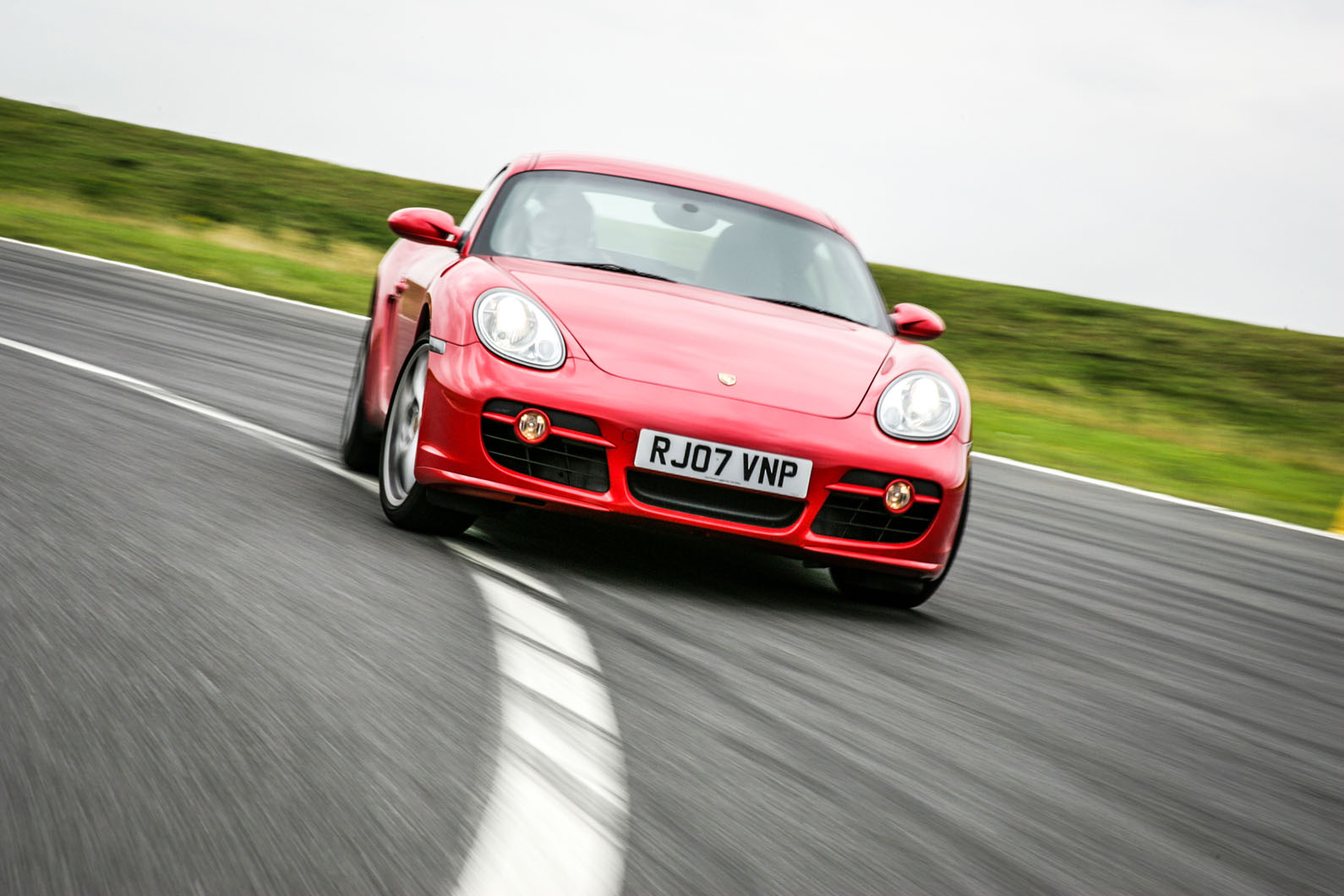 Watch our video review of the Porsche 718 Cayman here
Read our full review of the Porsche 718 Cayman here
The Cayman we're considering here is the first, so-called 987-series that ran from 2006 to 2013. There are two generations: Gen 1 cars spanned launch to 2008/59-reg; and Gen 2 cars look similar but were usefully improved in all areas, not least the engine and chassis. Build quality, already very good, took a leap, too.
Throughout, there have been two variants of each generation: 'standard' and S (the performance one). Standard Gen 1s are powered by a 2.7-litre flat six producing 245bhp and driving the rear wheels through a five-speed manual gearbox. So equipped, they can do 0-62mph in a less than spectacular 6.1sec, although it's the performance on twisty roads that really impresses. You could have an optional sixspeed manual in combination with the Porsche Active Suspension Management – PASM – system, or a five-speed Tiptronic automatic, which is a little slow to shift.