Peter Horbury, Geely's global head of design since 2011, reckons few things about the car business surprise him these days.
We're chatting comfortably on Ford's Geneva motor show stand, surrounded by Blue Oval-badged cars Horbury didn't design, yet some of the Alnwick-born master-designer's comfort with life undoubtedly flows from the fact that over a 45-year career he has worked twice at Ford, first at a junior level and later as the global boss in charge of icons like the Mustang and F-150.
Horbury has been active in car design since finishing his master's degree at the Royal College of Art in 1973 and joining Chrysler UK. Since then, he's had stints at Volvo (three times), Ford (twice), Premier Automotive Group (heading Jaguar, Land Rover, Volvo, Aston Martin and Lincoln) and Coventry-based MGA design group.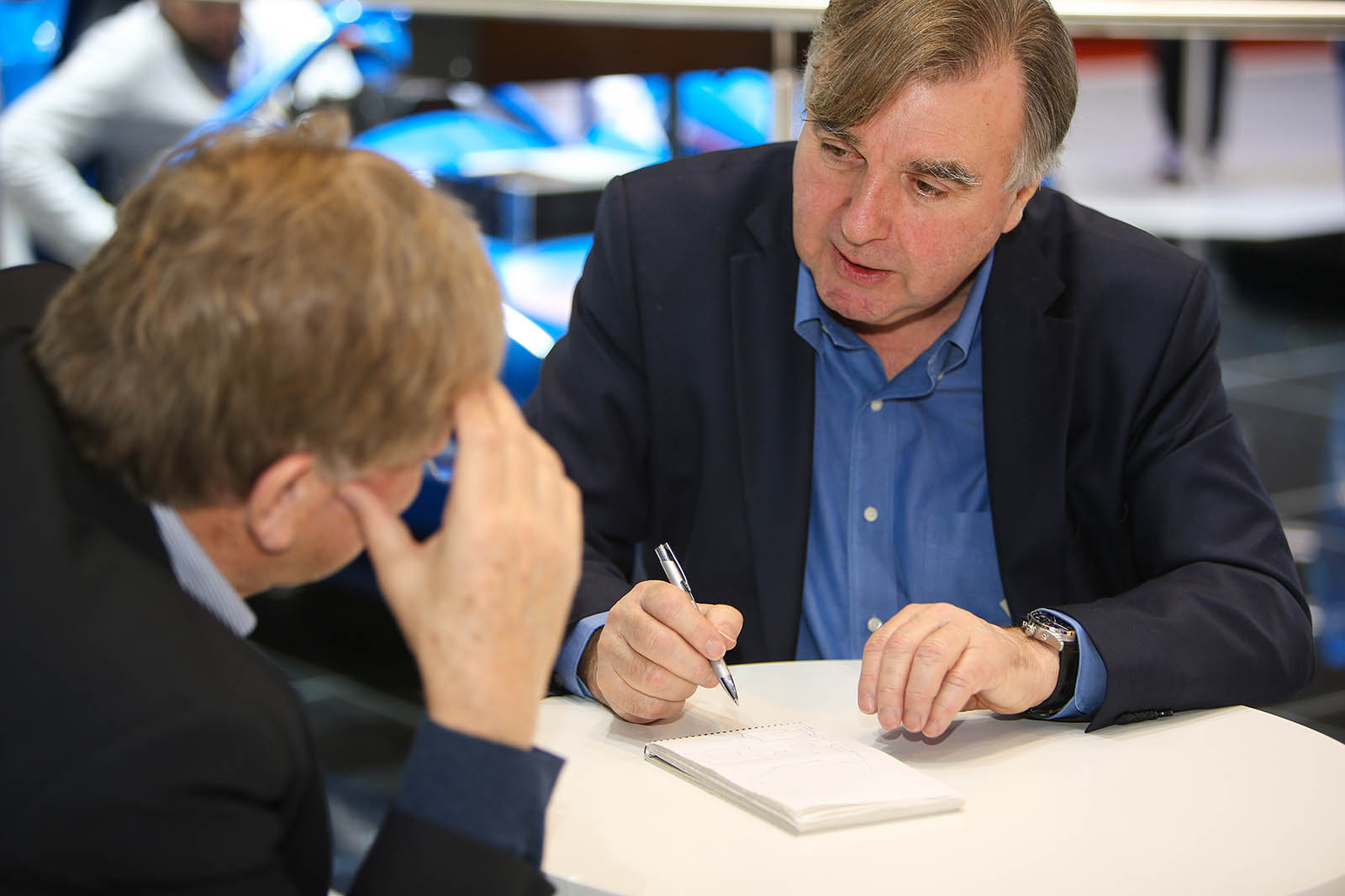 Lynk&Co 02: new brand unveils European-focused crossover
Horbury's current job – finding design directions for the disparate Geely, Lynk&Co, Proton and Lotus marques – is arguably his toughest. The group's Chinese founder and owner, Li Shufu, who started as a refrigerator maker and didn't build his first car until the late 1990s, is addicted to quick progress. Despite having trebled group volume to 1.25 million cars in two years to become China's second-biggest car maker, Li still believes the greatest growth lies in the future.
Each of Geely's marques faces challenges, however, and Li is relying on Horbury's nose for design, and his ability to build teams, to define the key characteristics of the quartet. Horbury's Ford links helped put him where he is today. After a distinguished US stint at the top of Ford's global design set-up, in 2009 he was offered a second chance at Volvo where he had succeeded spectacularly through the 1990s. The Swedish company had been knocked off balance by the abrupt departure of a previous design boss, just as Ford was preparing to sell.