The wispy clouds high above the North Sea are slowly turning red and orange, but the sun isn't due to rise for a short while yet.
From the warmth of the car's cabin, I use those unhurried 30 minutes to review the route for today's ambitious journey one last time. Starting from this shingle shoreline at Aldeburgh on the Suffolk coast, we'll head west and carve a meandering, indirect route through the heart of England and across the pinched waist of Wales before, 340 miles later, arriving in Aberystwyth. There, all being well, we'll find a view a lot like the one we see before us now: calm sea gently rippled by a light breeze, low sun casting a soft, warming glow into the clouds above.
At 7.38am, that fiery ball finally breaches the horizon. Dawn makes way for daytime. Photographer Luc Lacey and I watch for a while as the sun climbs into the sky, savouring what is sure to be the last peaceful moment of a long and restless day. But we can't hang around. If we're to make Aberystwyth in time for sunset, we'll have to press on.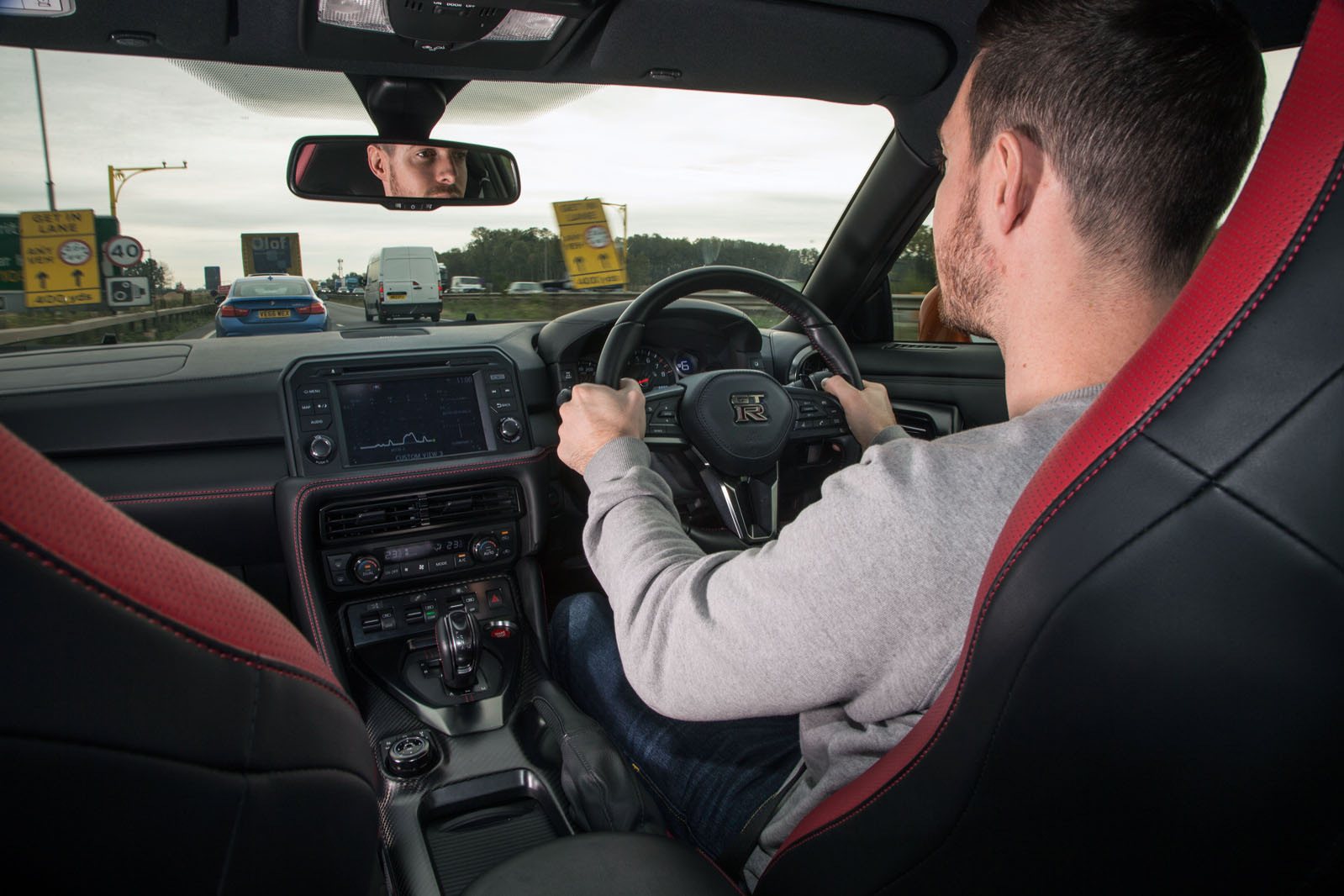 This day, 26 October 2017, is a notable one. Sunrise and sunset will be separated by almost exactly ten hours. Ten hours and 47 seconds, to be exact. That's how long we have to get from here to the Welsh coast, a simple enough task were it not for the fact we have an awful lot to do today besides drive from east to west.
It looks tight. The Google Maps app on my phone reckons the journey will take 7.5 hours, but on this occasion Google Maps is wrong. It thinks we'll be travelling by car, you see. In fact, we're going by Nissan GT-R. Call it seven hours, then, which leaves three hours for the day's errands but no time whatsoever for traffic jams, missed turnings, lunch, non-critical toilet breaks, punctures, breakdowns or any other such delays.