The hardscrabble town of Boudenib, the base for the opening stages of this year's Carta Rallye, is nestled on the edge of the Sahara desert, 10 miles or so from the Algerian border in the far east of Morocco. Not that you'd know it from the weather. 
As the assembled crews prepare all manner of outlandish rally-raid machinery for the seven-day, 1250-mile marathon, including Dakar-honed Mitsubishi Pajeros, spaceframe buggies and monstrous trucks, the rain is lashing down, a bracing wind is causing havoc and the desert scrubland has become a Glastonbury-esque mud bath.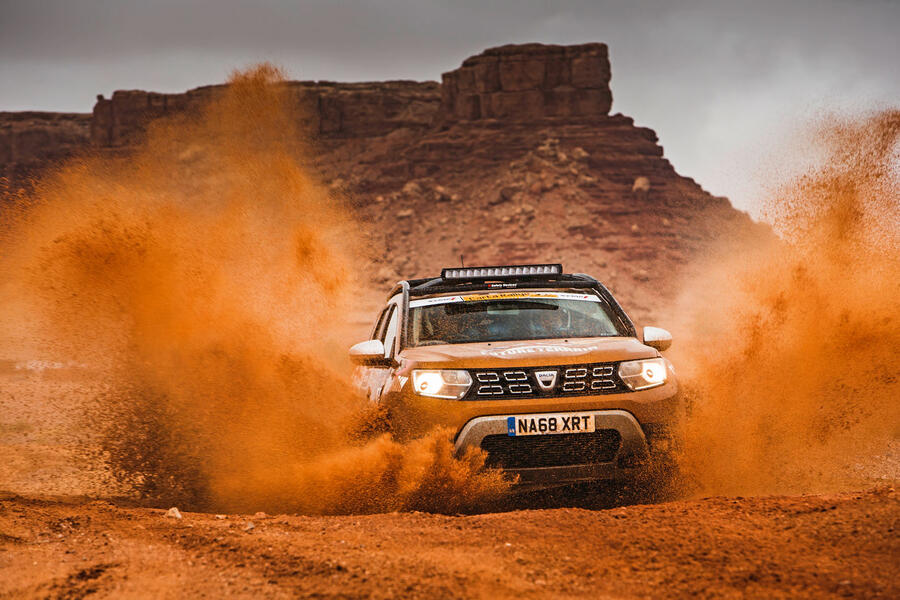 In the unexpected downpour, the spirits of the competitors are as leaden as the grey skies. But one crew stands out – and not just because, amid all the heavily modified rally cars, their three Dacia Dusters look as though they've been wheeled in from a showroom. They're briskly carrying out their tasks with no regard for the rain, pausing only to trade jokes and banter. 
"This is what we do," says Scott Garthley, shrugging. "It's just basic training for us." Given the 14 members of the Future Terrain team are all current or former military service personnel, he's not exaggerating. 
Many of the team have severe physical injuries. Others have mental injuries, such as post-traumatic stress disorder (PTSD). Yet there are no complaints, no excuses. They've been preparing for the Carta Rallye for months. Rain isn't going to stop them.