The Land Rover is in the running to be this year's Autocar Awards Readers' Champion. Each day a different member of the Autocar team will champion one of the 17 cars, but only one can be the Icon of Icons and it's up to you to decide - vote here.
When the last Defender chugged out of Solihull on 29 January 2016, a wave of grief swept the nation.
An all-new model is due this autumn – the hubbub around which speaks volumes in itself – but back then it was all dewy eyes and fond, nostalgic recollections to rival the passing of Sir Roger Moore. While my colleagues champion their chosen contenders elsewhere, most have a Land Rover memory or two that also makes this a special car to them. Andrew Frankel passed his test in a Series 3, James Ruppert pulled a house down using another. Matt Prior rallied a Defender 90 and I drove one through two miles of the North Atlantic. You probably have your own 'Landie' story.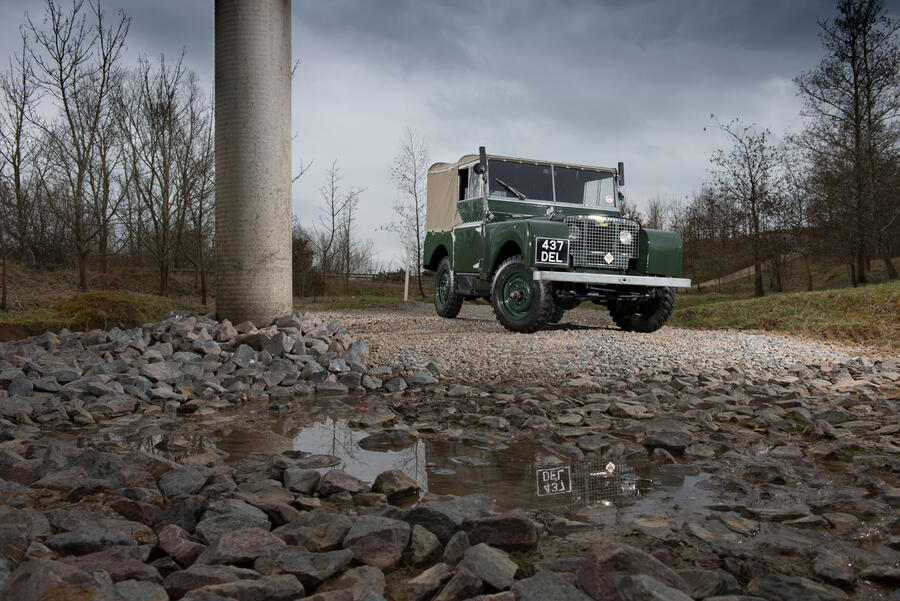 Even automotive agnostics who think every supercar is a Ferrari recognise the Land Rover's inimitable, upright form, the leading curve of a 1948 Series 1's front wings as easily identified in a 2016 Defender as its step-sided doors and twin spotlights.
Handsome though it is, the Land Rover's distinctive silhouette was born of necessity, not aesthetics. A utility vehicle conceived to meet post-war government export targets in support of Rover's saloon car range, it was only intended to be an interim product, developed quickly and cheaply using as many existing parts and as little rationed steel as possible (hence the aluminium bodywork). It was innovation in the face of adversity.
Utility was the key word, with Land Rovers of countless body configurations serving in agriculture, fire-fighting, construction, rescue, recovery and the ambulance service. Its power take-offs could supply anything from saws and threshers to tillers and welding equipment. Globetrotting expeditions chose Land Rovers, while special military versions have served from the Korean War to Afghanistan, including eccentric 6x6, tracked and amphibious configurations.