We're standing on a large expanse of asphalt contemplating a small group of cones arranged in a box a little longer than a Ford Focus.
One side of the box is open and the asphalt next to it is covered in lurid black smears of melted rubber. "Basically, you've got to pull on that handbrake like you're taking it home with you," says Paul Swift, making his famous 'parallel parking' stunt sound like a walk in the park.
I've come along to Thruxton circuit in Hampshire to join in with one of Paul Swift's Stunt Driving Experience events, which Paul and his team hold throughout the UK. The idea is to learn the precision driving techniques that lie behind a few key manoeuvres used by stunt drivers, like the famous 'J-turn' used by the good guys to escape from the bad guys in the movies.
Another is drifting, but not the usual high-speed, rear-wheel-drive, car-chase variety; instead, we're going to try low-speed precision drifting in a specially set up front-wheel-drive car. For added fun, I'm going to try hanging out of the passenger window of a Ford Focus being driven on two wheels by Paul (hopefully the two on his side).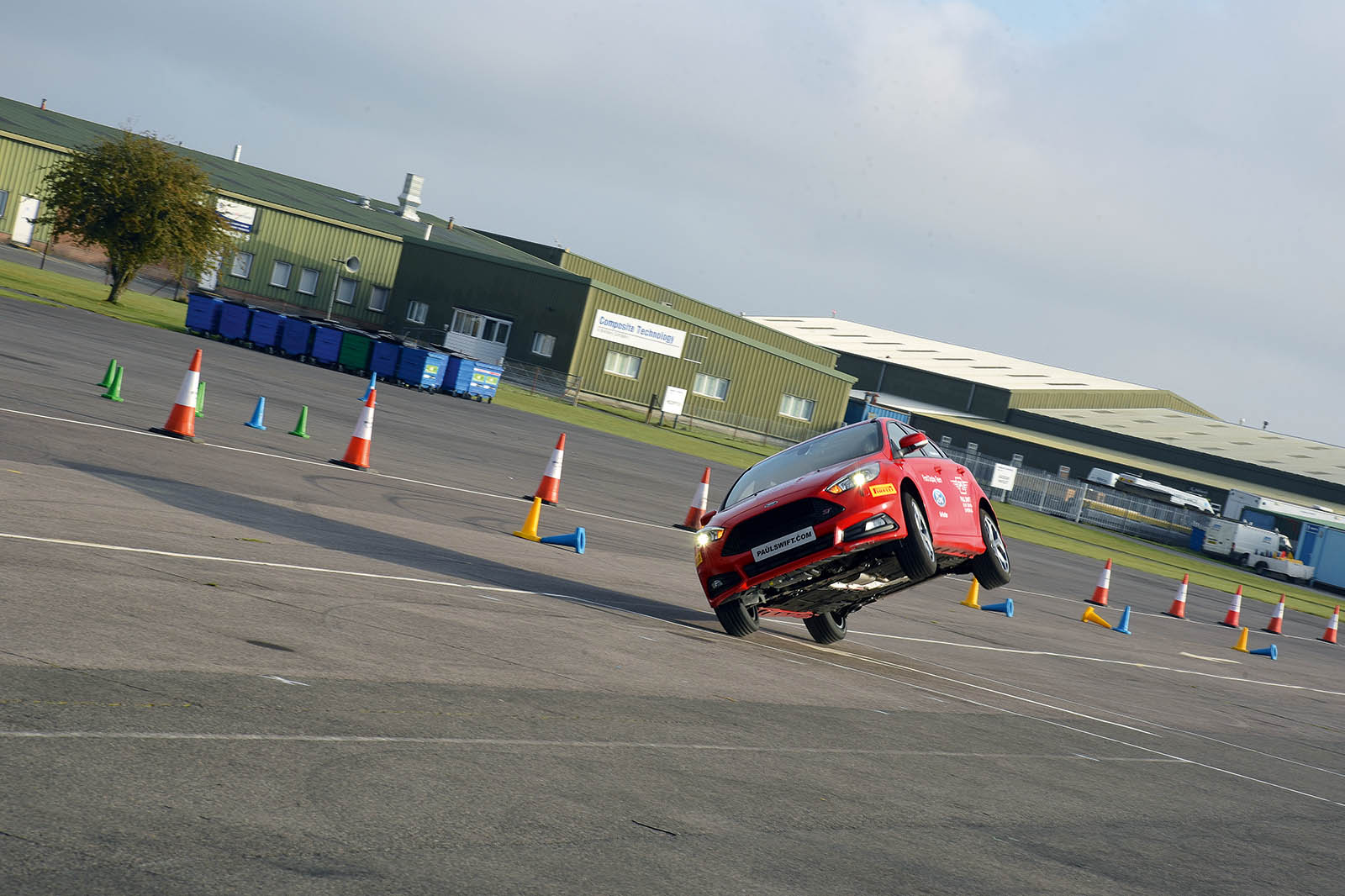 The trick that is secretly worrying me most, though, and the one I suspect might inflict most damage on my ego, is that seemingly impossible parallel parking manoeuvre. If you haven't seen it done, it involves charging towards a parking space between two cars, then handbrake turning into the space with inches to spare.
Instructor Graham Nicholson explains how it's done: "Build your speed up to about 20mph then declutch and, as you approach the box, turn in on a smooth curve and aim at the centre of the space. Whatever you do, keep off the footbrake." Sounds easy…
As I coast towards the space, I'm struck by how it appears to diminish in size the closer to it I get. On arrival, I yank the handbrake hard and – amazingly – it almost works, with just one or two minor casualties in the ranks of cones. After another couple of attempts I get a clean result, which teaches me that success is down to finding the right technique, then practising it over and over again. Not sure I'd ever want to swap the cones for real cars, though.