The Vauxhall Corsa GSi drags itself up Star and Garter Hill in south-west London without breaking sweat.
With 162lb ft to call on, you can approach the bottom of the incline in fourth gear, apply a brief stab of throttle, shift into fifth and the car will merrily ascend to the top of the hill 325 yards further along. Well, of course it will. You will not be at all surprised to learn that a modern hatchback has no trouble whatsoever scaling a moderate slope on the fringes of Richmond Park.
But had Charles Stewart Rolls been present to witness this confidently yellow hatchback scamper up Star and Garter Hill as though it was no hill at all, he would have been astonished. For it was Rolls – several years before he started an engineering firm with business partner Henry Royce – who once drove a Panhard et Levassor 6hp from the bottom of Star and Garter Hill to the top, then back down to the bottom again, at an average of 8.75mph. It was a speed so breathtaking that Rolls was sent home with a trophy marked 'winner'. That was 119 years ago; things have rather changed since then.
In the very early days of the motor car, when horsepower outputs were yet to reach double figures and Henry Ford's pioneering assembly line was not much more than a vague idea in a bright man's mind, hillclimbing was very different to the adrenaline-soaked sport we think of today. It was on these often very short inclines that car makers set out to demonstrate the climbing ability of their vehicles. It was aregarded as the ultimate test of a powered machine. If a car could inch its way up this slope or that one, it was clearly a very capable vehicle indeed.
The origins of hillclimbing in this country can be traced back to three particular courses, all of which are still in use today as public roads. We'll be bouncing from one to the next by way of the Corsa GSi, simply because it is new and we are keen to try it out.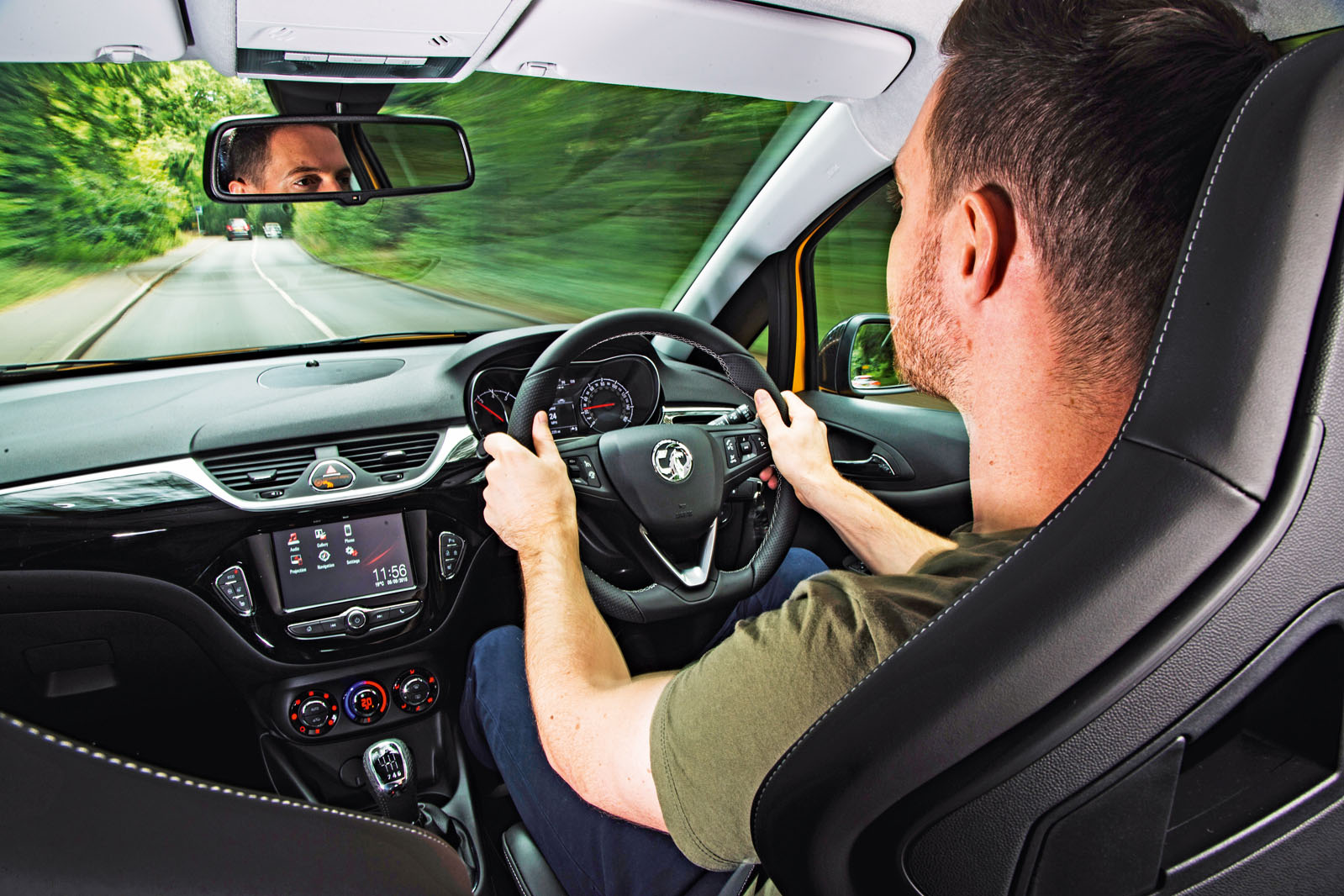 But hang on: doesn't Vauxhall already have a performance brand in VXR? It did, but if you walk into a dealership today and enquire about buying one, you'll be offered a sincere apology. The entire VXR range was killed off last year, apparently due to emissions legislation, although Vauxhall promises the badge will eventually make a comeback in some more fuel-efficient form.