You're in a windswept, dockside vehicle compound. There's a gale blowing and it's pouring with rain. You're 10 feet from the ground, squeezing out of a brand-new Mercedes onto a narrow walkway. One wrong move and you'll fall. People do.
Welcome to Mick Crump's world. He's a car transporter driver and says loading at a windswept docks is a nightmare. "You can be blown straight over the side," he says. "But it's not just docks. You get some drivers who arrive at a delivery only to find they're missing a car because it fell off, or drivers who put something heavy like a Range Rover on the back and the whole rig starts swinging like a demolition ball."
Last November, a transporter carrying 12 cars overturned on a roundabout in Skipton; in September, a car fell off a transporter on the M6; on the M60, in 2016, a transporter shed its load of supercars.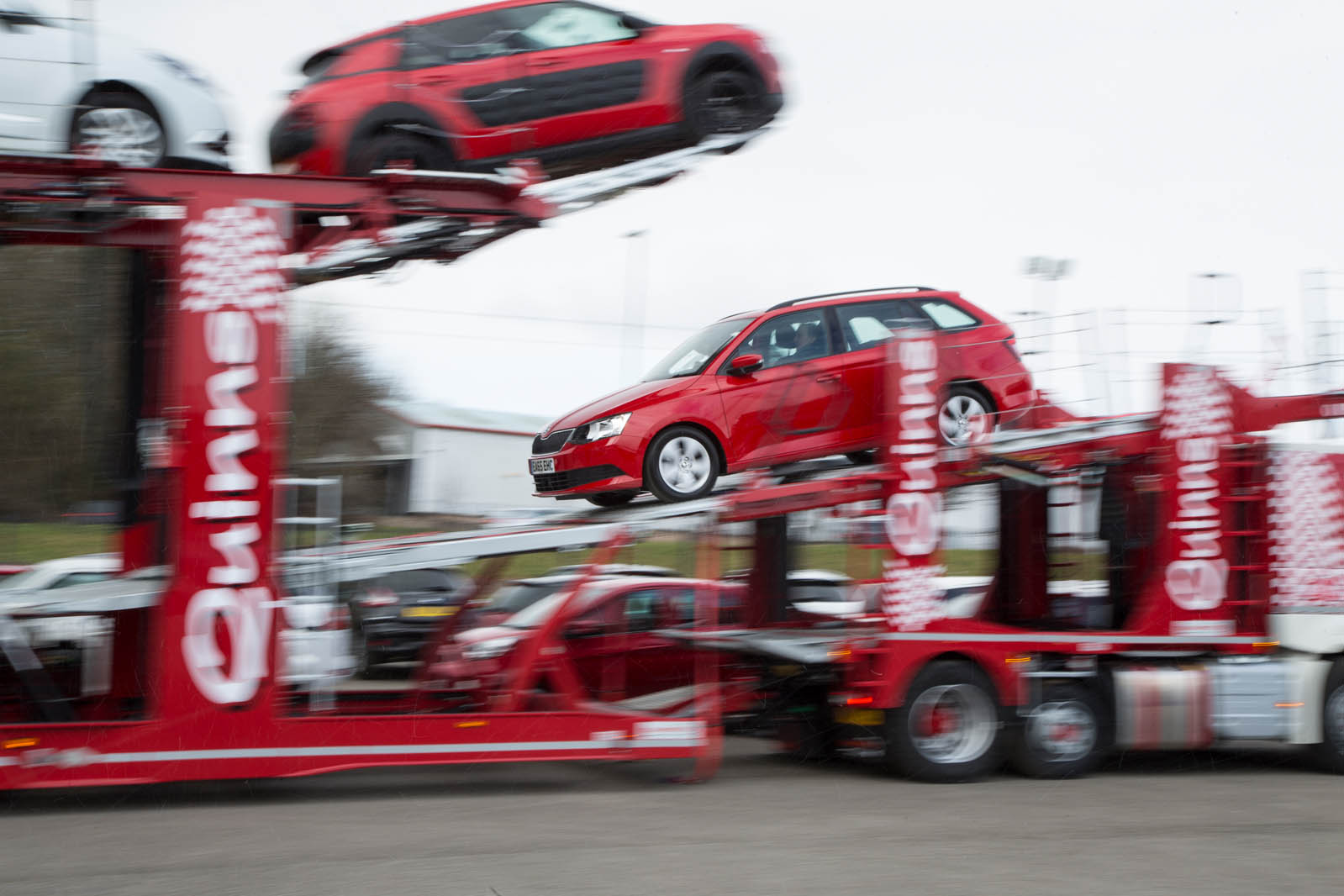 Clearly, the life of a transporter driver is not for the inexperienced – which is why my suggestion that I load Mick's brand-new £250,000 12-car transporter is kicked into the long grass.