As an Autocar reader, you'll understand how it felt to be the last person to turn off the Zafira's engine for the final time. I thought of the countless occasions it had been turned off over the past 99,000 miles and 18 or so years but always with the certainty of being restarted. Turned off after taking the kids to the theme park, on holidays, to the shops, to Grandad and Grandma's at the weekend. Turned off after the drive to work each day, to the airport from time to time and to the garage for routine, and not so routine, work.
And now turned off for the very last time here at a vehicle recycling centre, where a car goes to be stripped, crushed and recycled but with no previous keepers present to pay tribute to its faithful service. Instead, that duty fell to me.
I'd grown quite fond of it over the past 20 or so miles when, in the company of lensman Luc, I drove it from ASM Auto Recycling, which lent it to us, and coaxed it around south Oxfordshire, mindful of its engine and low fuel warning lights blazing away. It reminded me of the Y-reg Zafira 1.8 Comfort auto I'd owned years ago. That car was a faithful and much loved family chariot. My wife cried when, eventually, we part-exchanged it for a Zafira 2.2 Design auto. I cried, too, when, some years later, the 2.2's timing chain tensioner failed to the tune of £2000.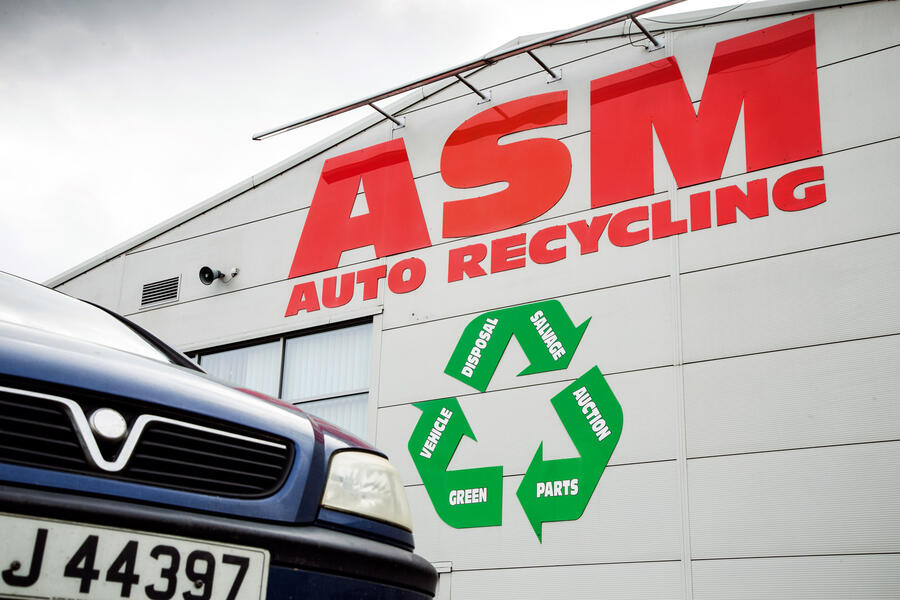 Back to today's Zafira and Luc and I were looking for a graveyard. It's was Luc's idea. He thought the old Vauxhall framed by tombstones would make a great shot. Eventually, we found the perfect spot – a huge, 20,000-plot cemetery with good sight lines. It was in Cowley, a mile or so from the Mini plant. It being the first working day of a post-Brexit Britain, we tried not to read too much into their proximity…
The Zafira was registered on Jersey plates so has had an MOT test only once in its life, when the island introduced it last year. That being so, the engine warning light could only have come on since. An oxygen sensor issue, perhaps? The car's rumbly drop links – a Zafira/Vauxhall Astra weak spot – must have escaped the tester's attention since the bushes had clearly perished years before. Otherwise, it bowled along without complaint, causing us to reflect yet again on the pleasures of banger ownership, at least until the thing goes pop and you wish, instead, you'd put down what it cost as a deposit on a PCP.