Depending on where you stare, you could be looking at a British used car pitch from the 1950s, 1960s, 1970s or 1980s.
Perhaps an estate car specialist, given the cluster of late-1960s Ford Zodiac wagons, a flamboyant 1950s Vauxhall Cresta and a couple of very sad 1960s Vauxhall Victors. Arranged in another spot is a neat echelon of cars that could have been the used car stock of an Austin Rover dealer, circa 1989.
Or perhaps you fancy plunging further into the past, to an era when British family cars whined their way into monochrome fog with their unsynchronised first gears, perhaps driven by a man called Reg, his wife Marjorie sharing the bench front seat. Step this way, then, if you fancy a beetle-backed 1950 Standard Vanguard, a Morris Oxford the colour of a grubby raincoat or a municipal green Morris Cowley.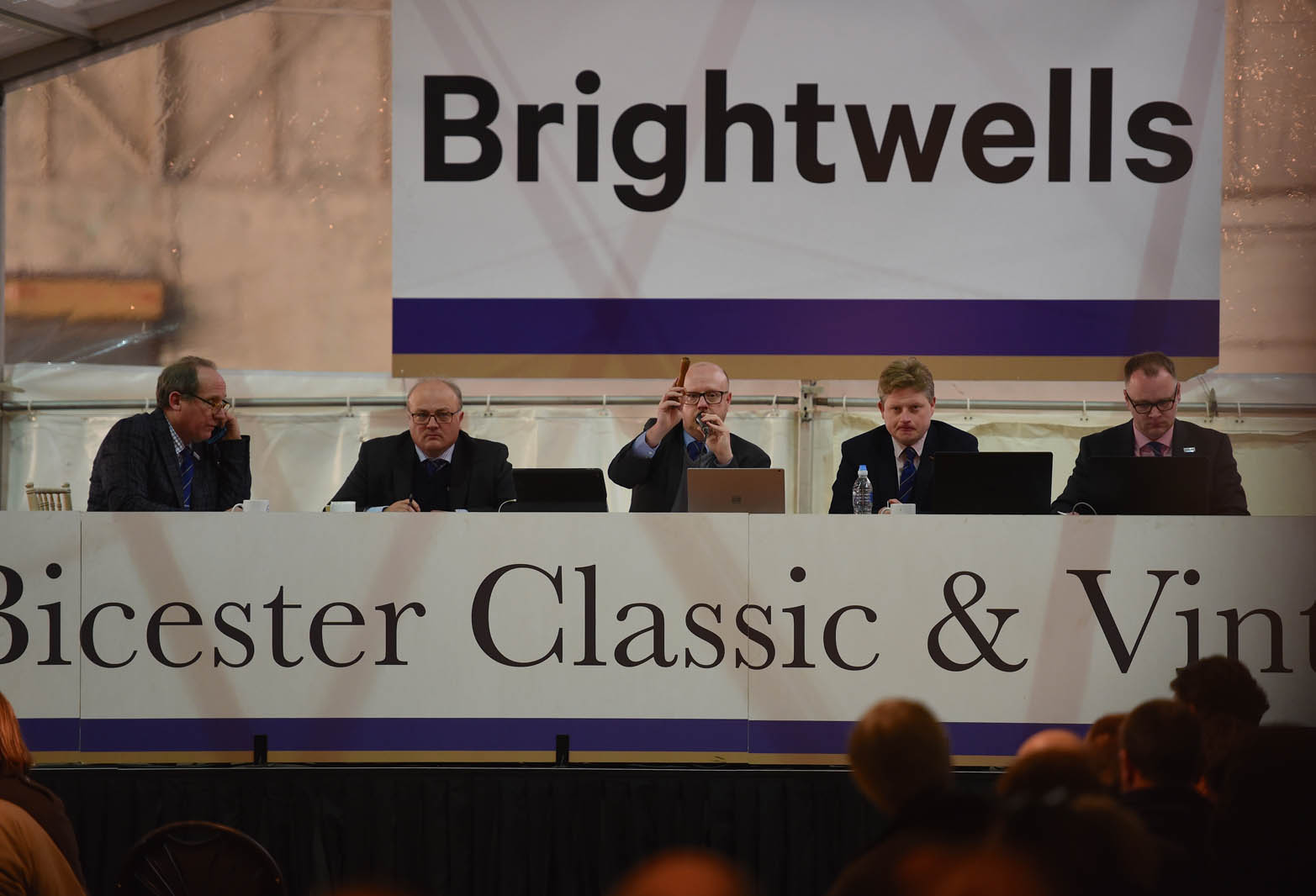 Along another wall could be a dealer specialising in (rather tired) motorhomes with names like Dormobile and Paralanian, and, in contrast to all these faded British cars, a quartet of very tidy late-model Mercedes convertibles and coupés. The Benzes were among the few foreign cars, a 1968 Renault Caravelle convertible and a Borgward Isabella coupé two more overseas rarities.
All of these cars, and many more, were to be seen last week within a chilly hangar at Bicester Heritage, the classic car centre, where they were auctioned by Brightwells. And you might be surprised to learn that all these vehicles were, until they were hammered away at no reserve to an enthusiastic public last week, the property of Jaguar Land Rover. Eh? What on earth is a major car manufacturer doing with a 100-strong car collection like this? The answer is disposing of the less desirable members of an even bigger collection - much bigger - that it unexpectedly bought in 2014.
The unexpectedness lay in the fact that big manufacturers very rarely buy car collections, and certainly not on this scale, and certainly not when a large proportion of the cars are not from its own brands. But the James Hull car collection, reputedly the UK's largest and containing 130 Jaguars, presented a one-off chance for Jaguar Land Rover (JLR) to significantly bolster its collection.