Making a lightweight supercar even lighter is challenging, but never more so than when the existing version already weighs only 580kg.
The weight of BAC's 340bhp Mono R, unveiled at the Goodwood Festival of Speed in July, has been pared back by a further 25kg to a mere 555kg. The weight reduction has been achieved mainly by the addition of graphene to the resin used in the carbonfibre-reinforced plastic (CFRP) structures of the Mono R. The Mono R's body panels are all made from carbonfibre containing graphene, a world first for a production car.
Work started with a proof of concept project, part funded by the Advanced Propulsion Centre UK via the Niche Vehicle Network (NVN), in conjunction with advanced composite specialists Haydale and Pentaxia. That was in 2016, then last year the NVN provided further funding to take the project to production readiness. By introducing exactly the right amount of graphene into the resin, the amount of carbonfibre can be reduced, in turn cutting weight and cost, increasing toughness and improving thermal properties. BAC acted as a technological test bed – and the Mono R was born.
Neill Briggs, director of product development at BAC, explains: "Graphene is a 2D molecular structure made by breaking graphite down to a single molecular layer. You can add several layers together, so you can think of it as an A4 ring binder full of sheets of paper, except you need an electron microscope to see it. Graphene comes as a powder which is then added to the resin."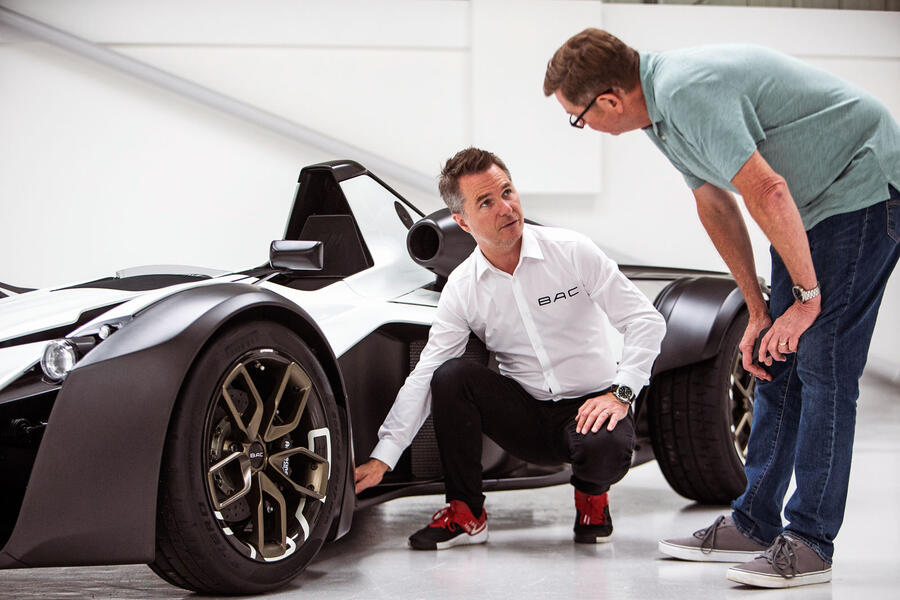 BAC uses 'pre-preg' carbonfibre, which consists of carbonfibre cloth impregnated with resin and supplied in rolls, much like clothes fabric. Components are made by cutting the pre-preg into the required patterns, laying it up in a mould and curing in an autoclave. "It's almost impossible to tell that the graphene is in there in terms of how the material is handled," says Briggs. "The tactile nature of the pre-preg containing graphene makes it easier to manipulate into the mould because of its additional stickiness."