There are around 19,000 unregulated car wash sites in the UK, some involved in modern-day slavery where undocumented migrants work 12-hour days for as little as £25.
In response, an independent not-for-profit organisation has been launched with the aim of bringing together government agencies, car wash companies, workers, charities and the public to, in its words, "shape a car wash industry that will be fair and safe for all".
Called the Sandu Foundation, it has been created in memory of Sandu Laurentiu-Sava, a Romanian car wash worker who, in 2015, was electrocuted while taking a shower at his home in Bethnal Green, east London. The electrical supply for his makeshift lodgings, attached to the car wash site, was wired to bypass the electricity meter. The accommodation was provided by Sandu's boss, Shaip Nimani. At the Old Bailey in January 2017, Nimani pleaded guilty to manslaughter by gross negligence and was jailed for four years.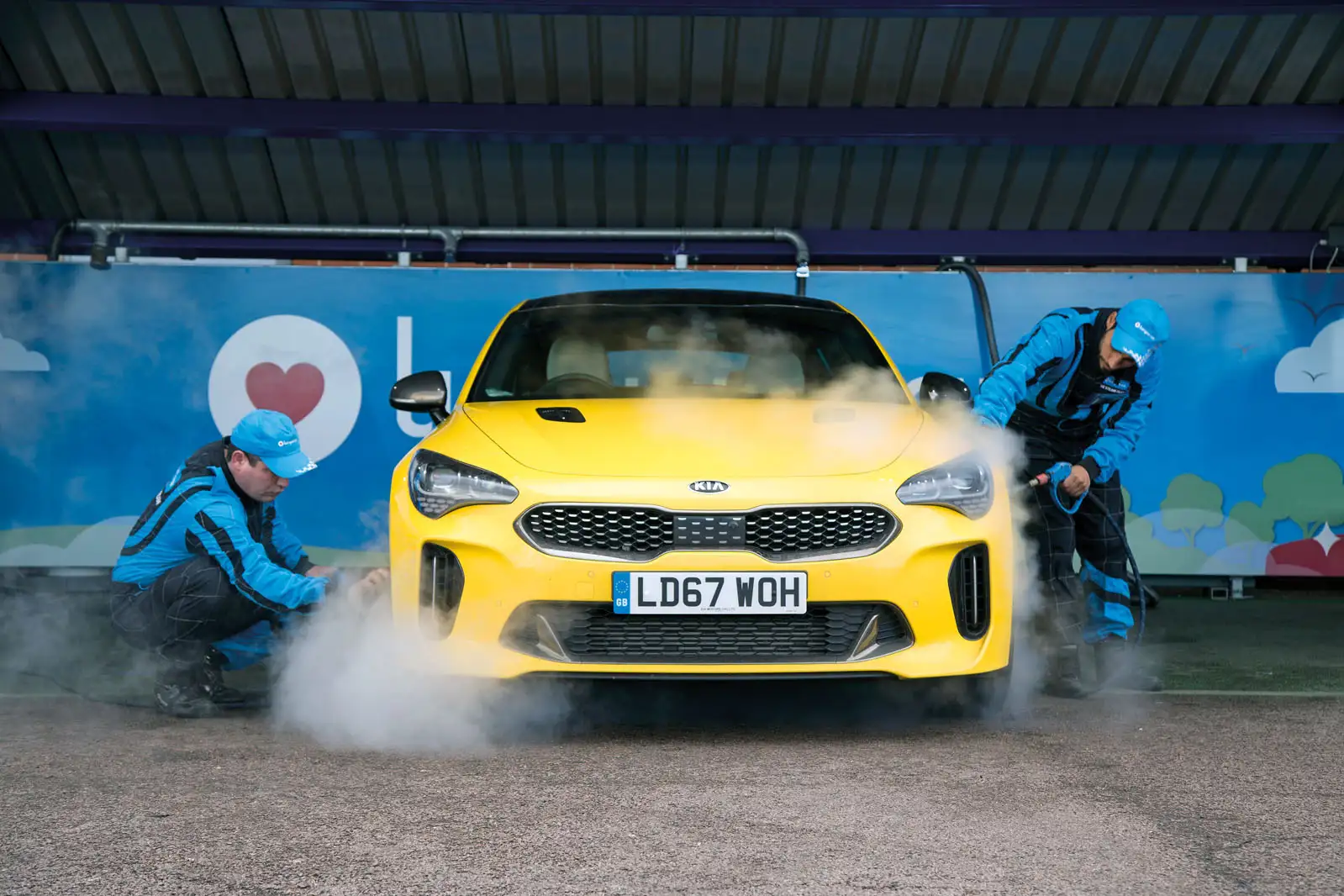 Insight: the fine art of car detailing
The foundation created in Sandu's memory is the brainchild of the Car Wash Advisory Service. It aims to promote best operating practices, in particular that employees are paid a fair wage and taxed appropriately, and that businesses operate legally and responsibly. Car washes that meet its standards are awarded its Washmark seal of approval.
"Things are still as bad if not worse out there," says Dawn Frazer, managing director of CWAS. "People who work in many hand car washes are really suffering. We want to ensure they are treated fairly. The public can help by reporting their suspicions to the police."
There are certainly car washes in my area that I suspect aren't bastions of employee rights. I encountered some for this story, when I was either blanked by groups of uncomprehending cleaners or simply told to leave. I began to wonder if there might be a decent car wash an honest operator could aspire to...