Between March last year and February this year, almost 200,000 new cars were involved in crashes, a third of them within two months of being registered.
Many of the accidents were low-speed prangs, but even so, repairs cost insurers an average of £2050 per car.
Accident Exchange, a company that arranges vehicle hire following an accident and which calculated the above figures, says new cars are now packed with technology that uses ultrasonic sensors, radar and cameras, often located in places that are vulnerable to impacts.
It's fitted to cars that may be constructed from up to 20 different types of material (various strengths and gauges of steel and aluminium, for example, as well as carbonfibre and other composites, which can be welded, riveted and glued or otherwise bonded together).
All of these technologies and materials are expensive to replace or repair, leading the motor insurance industry to fear that the 'tipping point' in a car's life cycle – when a vehicle becomes uneconomic to repair and is declared a write-off – is arriving earlier than ever before. Of the new cars that had a crash last year, almost 10% were written off.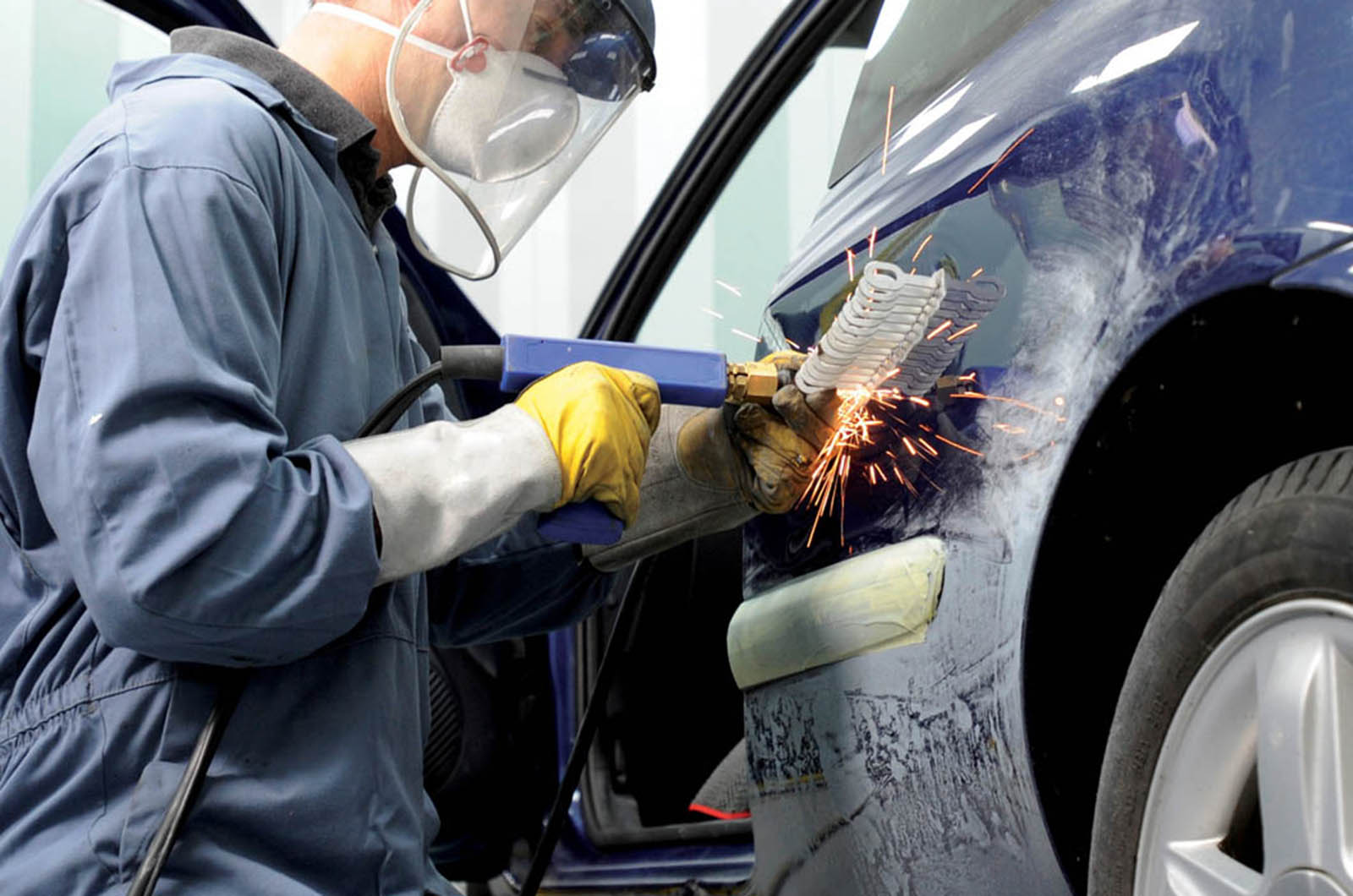 "Given how technology-laden and potentially expensive to repair cars have become, it doesn't always require a huge impact to cause considerable damage," says Scott Hamilton-Cooper, director of operations at Accident Exchange.
The issue of write-offs was laid bare recently at an event attended by insurance and body shop specialists at Thatcham Research, the motor insurance industry's research centre in Berkshire where, among other things, vehicles' insurance groups are decided.
"Training organisations, body shops and all those in the independent sector can't keep pace with the speed of change in vehicle technology," says Jason Moseley, executive director of the National Association of Bodyshops. "For example, there's more computer code in a current Mercedes-Benz S-Class than in a Boeing Dreamliner."