British company Torotrak is pressing ahead with plans to commercialise its unique V-Charge supercharger system, despite suspending development of the technology last month.
The V-Charge is a new type of mechanical, belt-driven supercharger that is designed to support the trend towards the extreme downsizing of petrol engines and provide better performance and response than can be achieved by using a turbocharger alone. It can also be fitted to diesel engines to improve throttle response and reduce nitrogen oxide emissions.
Other benefits claimed for the V-Charge are that it is small and quiet, reducing the need for costly noise suppression, and it is light, weighing only 6kg, compared with around 10kg for a typical Roots-type supercharger. Unlike the new breed of electrically driven compressors, it is mechanical and does not require a 48V electrical system.
Torotrak first showed a working prototype of V-Charge in 2012 and now plans to focus resources on electrified powertrain-related technologies. Torotrak is a technology innovator rather than a manufacturer, developing concepts to advanced prototype stage with a view to selling a manufacturing licence.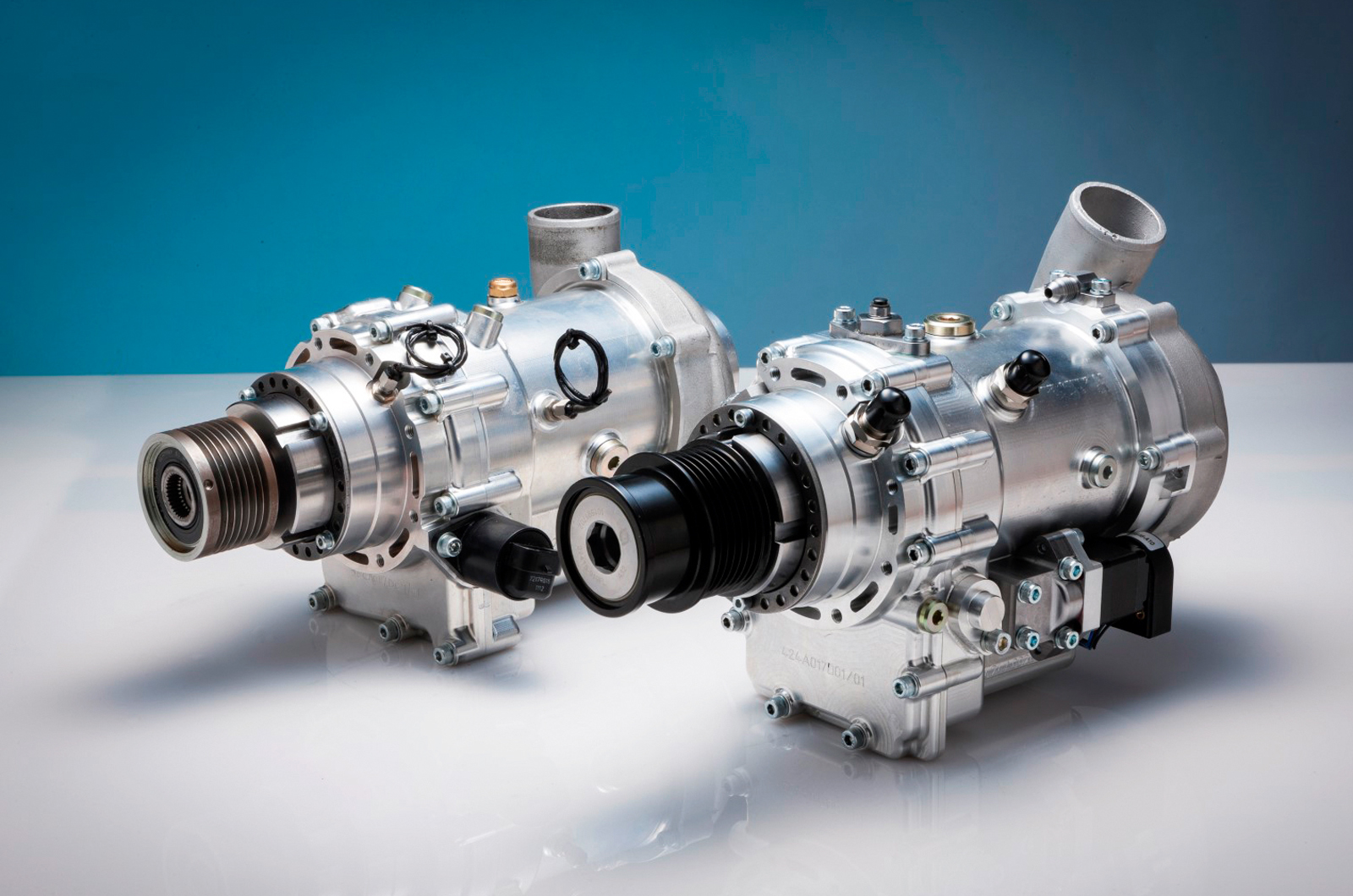 Torotraks's business development manager, Richard Dunne, said: "We have developed the technology to a point that the concept is proven and it is ready to be commercialised, so there is no point in doing further work at this stage. Three major manufacturers are taking a serious look at V-Charge and analysing how they can use it in their applications."
Torotrak has installed a V-Charge system on a Ford Focus Titanium 1.0T Ecoboost, on which it works in conjunction with a resized turbocharger to create a two-stage boosting system. This has given the engine similar power and torque to that of Ford's 1.5-litre Sigma engine, but with 12% lower CO2 emissions. Power has risen from 123bhp to 158bhp and torque is up by 40% from 125lb ft to 184lb ft.
The V-Charge system's full name is 'variable-ratio mechanical boosting'. It uses technology based on Torotrak's unique, infinitely variable toroidal transmission.