The Alfa Romeo Giulia saloon and the Alfa Romeo Stelvio SUV have signalled a return to handling greatness for Alfa Romeo, with levels of precision and poise at the top of their classes.
Alfa chose not to delve into the engineering of the all-new chassis at the launches of both cars, but recently revealed more about their impressive underpinnings.
We've taken a look at four of the most significant technologies helping the brand reclaim its position as a maker of true drivers' cars.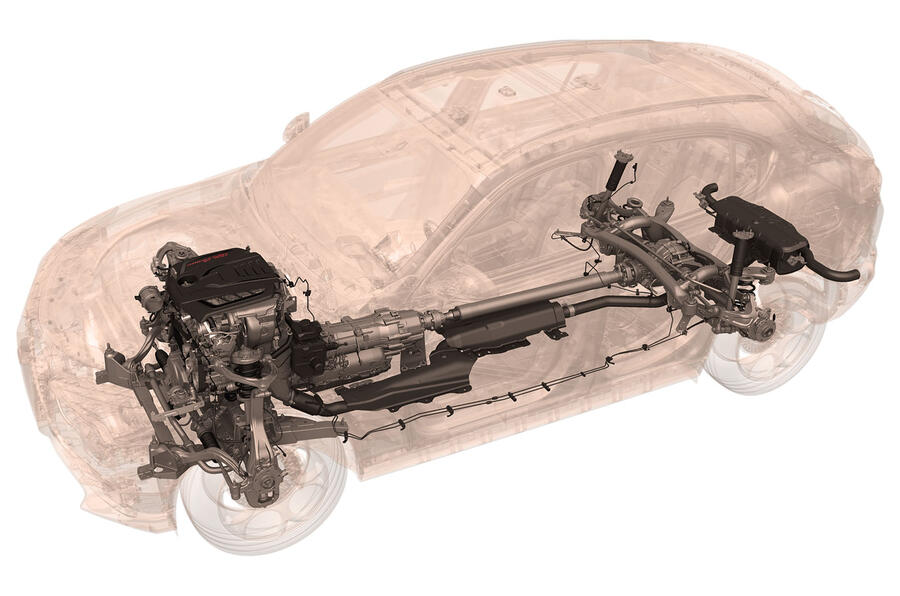 1. Torque vectoring, limited-slip differentials
The transmission toolkit for the new chassis includes two rear axle differentials. There's a conventional mechanical limited-slip version and an electronic torque vectoring unit equipped with two clutch packs to direct more torque to either rear wheel.
Vectoring more torque to the outside wheel reduces understeer by 17%, gives a 4% increase in lateral acceleration and increases agility by 20%. It can also have the opposite effect, helping to stabilise the car when the driver overcooks it. In the UK, limited-slip differentials are available in a performance pack on both models, while torque vectoring is standard on the 503bhp Q2 two-wheel-drive-only Giulia Quadrifoglio and Q4 all-wheel-drive Stelvio Quadrifoglio.