Google's next version of Android could see the tech giant's operating system weave its way far deeper into car manufacturers' entertainment and operating controls.
The next version of Android, provisionally called Android N, alongside the next Android Auto system, will let drivers control standard features such as sat-nav, music and Bluetooth. However, it will also be able to operate new areas of vehicle functionality, including air conditioning, heated seats, electric windows and even door locks.
New features for Android Auto will also include the 'OK Google' personal assistant service, wi-fi support and real-time navigation information.
Android can't yet control more fundamental elements of the car's operation such as brakes or safety equipment.
FCA to develop electric vehicles with Google
Google revealed Android Auto's new features at its I/O 2016 conference this week. It has worked with mobile technology company Qualcomm on the joint project using a Maserati Ghibli as its test car. Maserati and Fiat Group have not been involved in the project.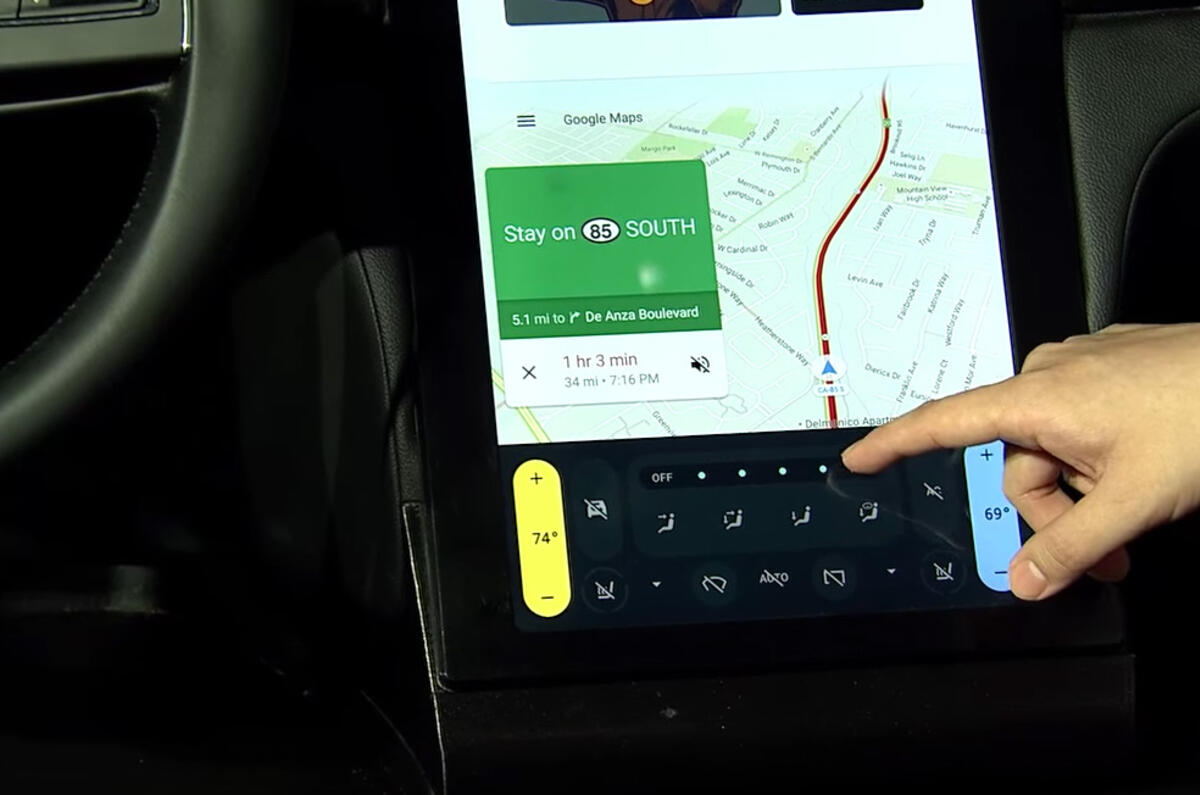 The project sees the prototype Ghibli's own operating systems replaced with Android Auto on a large tablet style split touchscreen, similar to one used to control the Tesla Model S. The prototype Ghibli also displays Android Auto graphics on the instrument cluster directly behind the steering wheel.
While the majority of consumers may be enthusiastic about the idea of replacing vehicle manufacturers' entertainment operating systems with the familiarity of the iOS or Android on their smartphone, it is unlikely car makers will let their own systems be totally overwritten.
However, this new development work could mean carmakers will be able to more easily integrate elements of Android into their own systems.
BMW, Mercedes-Benz and Audi have already joined forces to spend nearly £2bn on acquiring Nokia's HERE navigation division, demonstrating that manufacturers remain committed to their own proprietary navigation systems despite the increasing influence of non-automotive brands such as Apple and Google.