Upcoming Mercedes-Maybach models will have "next-level" suspension systems that will be an advanced version of Mercedes' existing Magic Body Control set-up, according to Maybach chief engineer Jürgen Weissinger.
He said one of the key elements is a new camera system, "so we have better information from rough roads so that drivers can slide over the road".
A new drive programme aimed at chauffeurs is also being introduced for the next generation of Maybach models.
Mercedes-Maybach Vision Ultimate Luxury electric SUV concept revealed
"We're making a special drive programme, which means the gearchanges don't happen too often so that the chauffeur can drive in a very comfortable, luxury way. This works without gearshifts and with maximum torque," said Weissinger.
These features are first expected to appear on the forthcoming Maybach GLS, which is due to be unveiled at the Los Angeles motor show in November. Meanwhile, the Vision Ultimate Luxury concept shown at Beijing (below) could make production if it gets a good response, said Weissinger.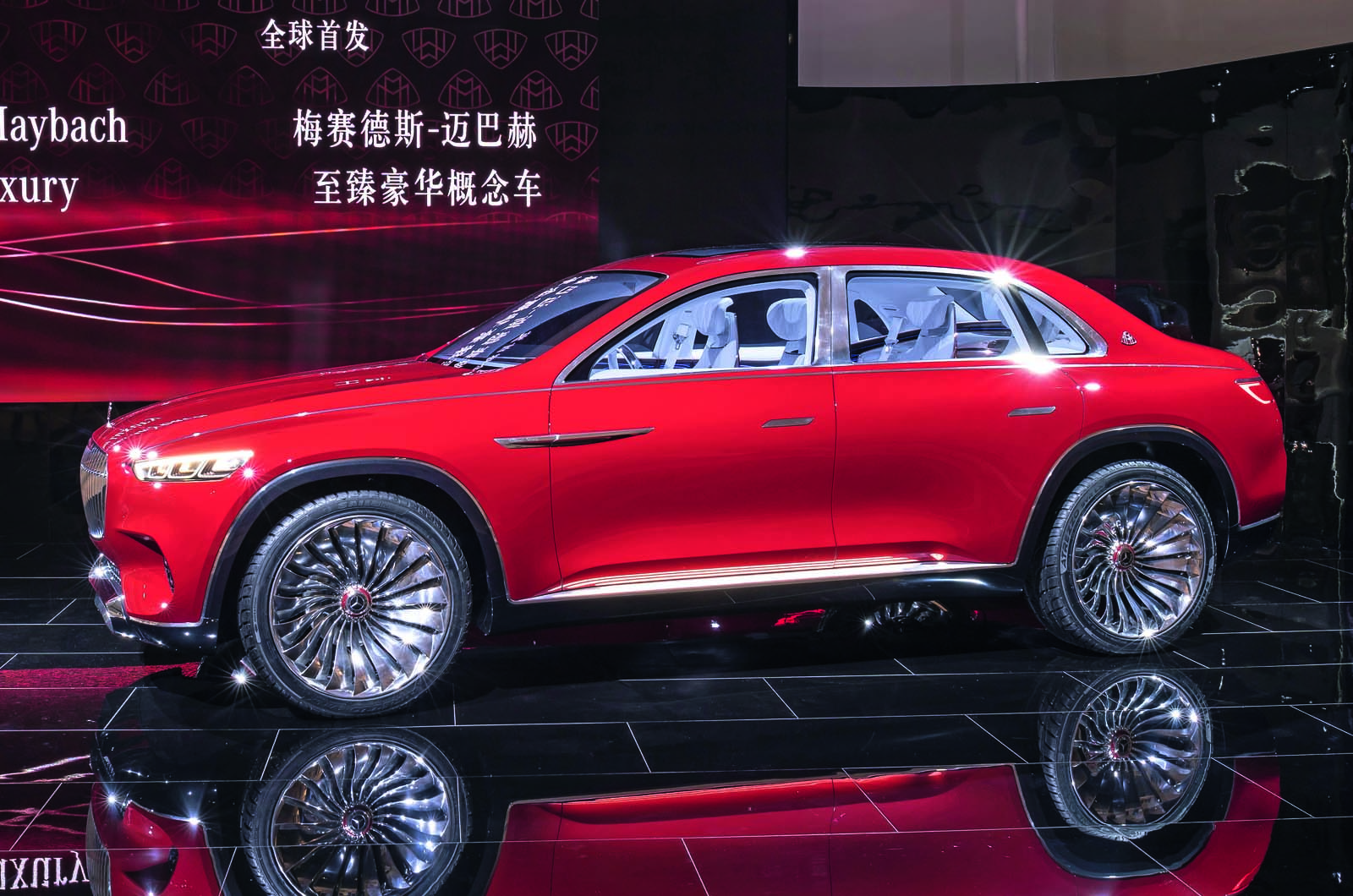 Talking about the concept's electric motor set-up, Weissinger said Maybach is discussing how it could bring electric power into its models in the next five to 10 years.
He cited founders Karl and Wilhelm Maybach and their 1923 half-automatic gearbox as proof that the brand stands for innovative, high-tech cars.
He said: "We have to look at electric-powered cars. But we have the 12-cylinder and it's a very luxury, smooth motor. People want it. But if you speak to innovative Maybach customers, they are also interested in what the future looks like. We have to check out how to bring high-tech electric cars into that future."