All next-generation Mercedes-AMG models look set to feature four-wheel drive as standard, including the AMG GT supercar, according to AMG boss Tobias Moers. Engine downsizing is also on the cards as Mercedes-Benz ramps up its brand-wide electrification strategy.
Speaking to Autocar, Moers said in response to the idea of pure rear-wheel drive dying out in future: "Customers have given us the answer, and most want four-wheel drive.
"Back in the days when we had an AMG E-Class as rear-wheel drive and with four-wheel drive as an option, over 90% chose 4WD. In the new E63 with drift mode, you have a real rear-wheel-drive car but with four-wheel drive also."
When asked if even the AMG GT flagship would adopt such a system, Moers said: "When I ask customers about the GT, they ask me about all-wheel drive. Regarding our competition, this is the downside of the AMG in terms of usability. People in Munich, for example, always, always ask for four-wheel drive – I think it's for safety and stability."
The latest E63 AMG uses a clutch-based four-wheel-drive system that's able to send up to 100% of engine torque to either axle. The E63 S's Drift mode can disengage the front driveshafts entirely allowing a traditional rear-drive system, if requested.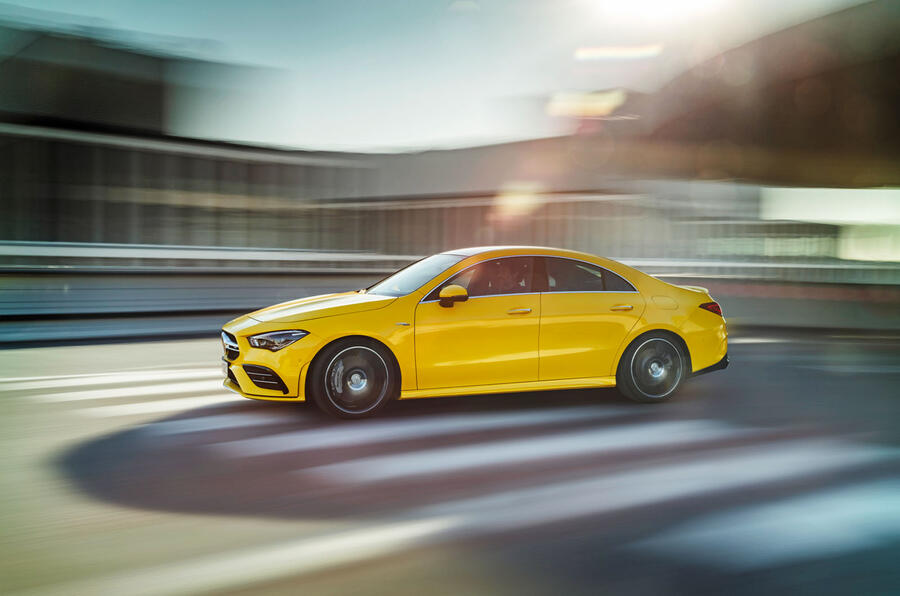 Moers confirmed that the trademark AMG V8 would go hybrid in its next generation, stating "we are not going to push the performance output of the V8 in future" beyond the 630bhp it currently offers. To go further, the system will be mated to a plug-in hybrid with an electric rear axle.
Such a system will first debut on a hybrid version of the AMG GT 4-Door, Moers confirmed, setting it up as a rival to the Porsche Panamera S-E Hybrid. It is due to arrive next year.
Moers also revealed that there will be no more V12 engines in Mercedes-AMG's range beyond the S65 Final Edition, revealed at the Geneva show: "We're still responsible for V12s – maybe Maybach is going to use them in the next-generation Mercedes-Benz S-Class, but not AMG. Having a high-powered competitive V12 would be a new engine, and in the new times there is no room to do that."