McLaren made a surprise announcement at the Geneva motor show, revealing plans to launch a new, bespoke grand tourer and releasing the first image of the model.
CEO Mike Flewitt said at the time the new car "combines competition levels of performance with continent-crossing capability". Earlier this year, Autocar spoke to Flewitt and uncovered the plans for the GT, alongside a possible 2+2 model that could arrive further into the future.
Surprise McLaren Grand Tourer to be launched later this year
Flewitt said of the upcoming GT that he isn't about to design a rival to the Bentley Continental GT. He said: "It would still be a carbonfibre, mid-engined car and, without doubt, the most sporting GT on the market. The 570GT was a clear derivative of the 570S, and I loved it, but to be honest the differences were quite small.
"So we will do another car in that place but more differentiated, with a more dedicated focus on the characteristics you want in a GT and a more distinct bodystyle."
When asked whether a GT would create its own model line alongside the existing Super Series and Sport Series lines, Flewitt replied: "That would be an opportunity for us. I would like to pitch it uniquely. I've thought about it a lot, so watch this space."
Flewitt's thoughts on the 2+2 are less clearly defined and he confirmed it's not part of the existing Track 25 plan to deliver 18 new models by 2025. But he said: "I wouldn't rule out one day doing at least a 2+2. It's doable, so we'll look at it".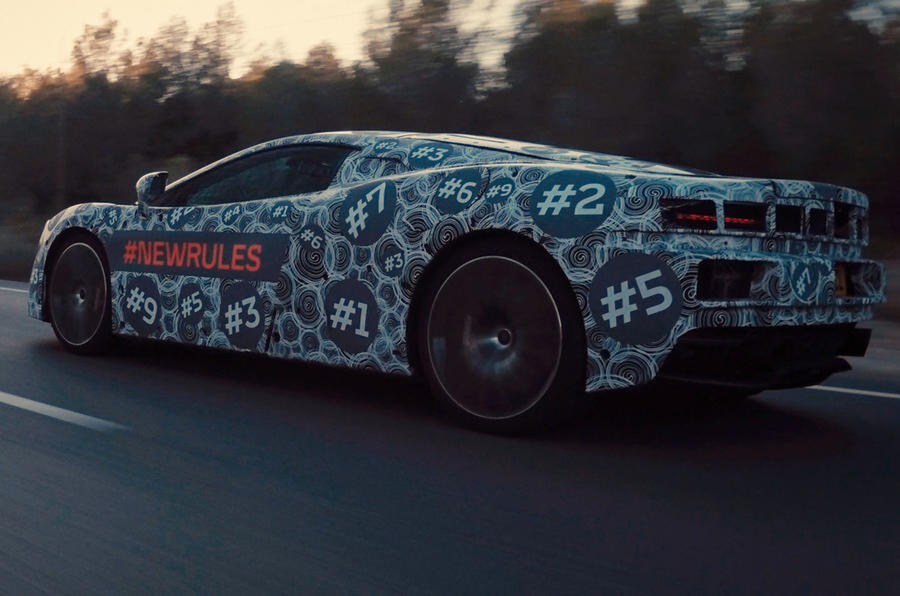 The biggest headache is likely to be packaging rear seats and the engine all within the wheelbase. "The car can't have an enormous wheelbase. It has to stay agile," said Flewitt.