McLaren CEO Mike Flewitt believes the Government should work more closely with British car makers to direct a "weight race" that would help to reduce the mass of cars, thus improving their efficiency.
Flewitt (below) said at today's Society of Motor Traders & Manufacturers industry summit that the UK's expertise in "lightweighting" – illustrated by his company's new Senna hypercar (above) – should be supported in order to help the country craft a global lead in a sector of growing importance.
"We now have a fantastic opportunity for the UK to be at the very forefront of a new automotive 'weight race' that can help achieve increasingly tough environmental targets," Flewitt said. "It's clear to us that to be successful in lightweighting, industry and Government need to continue to work closely to ensure we all capitalise on the benefits for the sector, for the UK in general and also for vehicle owners who will increasingly demand more efficient products that deliver the driving attributes they expect."
Flewitt said that McLaren is doing all it can to advance its weight reduction in cars, with a recent example being the soon-to-open McLaren Composites Technology Centre in Sheffield, which has received £50 million in investment.
"It [the Sheffield site] will lead to innovations in the technology going into our cars and not only provide a significant boost to that region, jobs and the supply chain, but also to the UK's reputation for innovation," he said.
McLaren Senna first drive review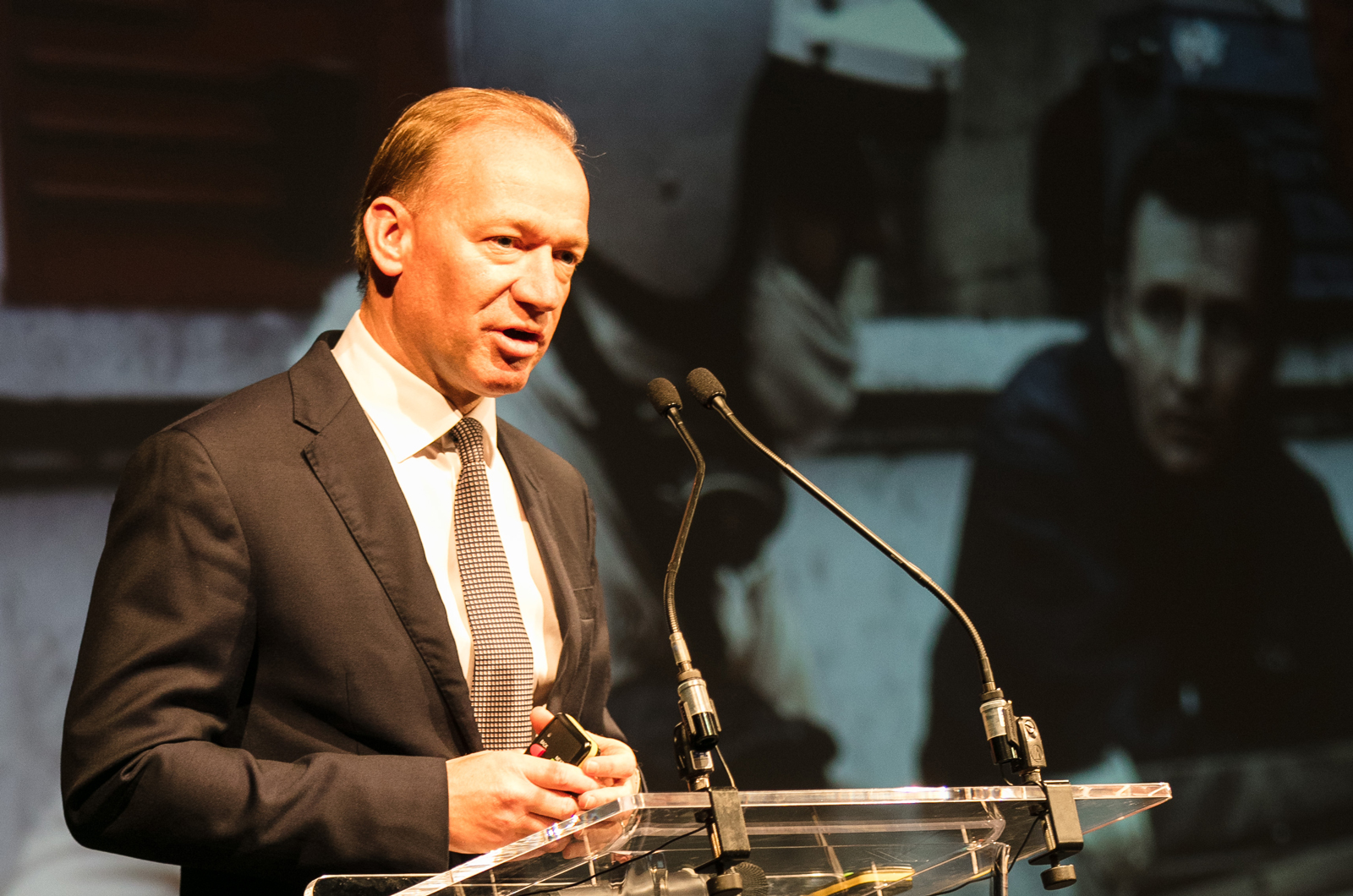 Flewitt continued to say that the 'power race' that high-performance car makers have long been involved in should make way for this philosophy of enhanced efficiency. His comments were accompanied by mention of electric powertrains for future McLarens, illustrating the company's commitment to improving the efficiency of its products.