If Ginetta had chosen 2017 for the debut of its all-new Le Mans car, instead of targeting next year's event, it's possible the Yorkshire sports car company could have scored an outright victory in the 24-hour race.
This year's Le Mans race will go down in history as the one in which Porsche's and Toyota's fancied frontrunners faltered – arguably because of the over-complexity of their hybrid powertrains. An LMP2 car, theoretically much slower, came within an ace of defeating the race-winning Porsche. As it was, LMP2 entrants finished second through to seventh behind the 919 Hybrid.
Ginetta's well advanced non-hybrid LMP1 car for 2018 probably wouldn't have beaten this year's class leaders at their best, perhaps, but it would certainly have had the legs of a bunch of LMP2s and probably the problem-struck winning Porsche, a fact not lost on Ginetta's Le Mans-loving owner and leading light, Lawrence Tomlinson, whose own prolific racing career includes a Le Mans win in the GT2 category in 2006.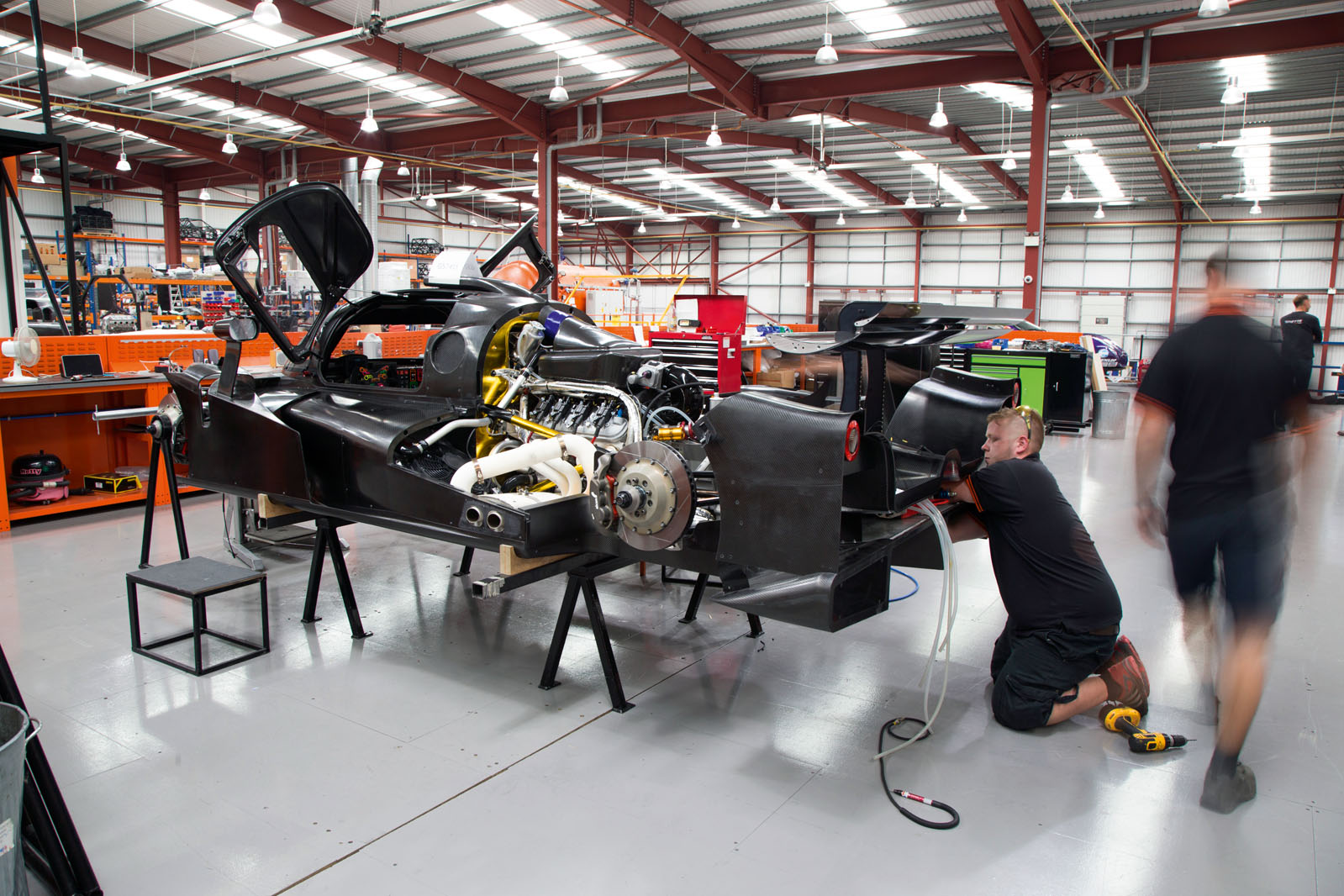 Nevertheless, Tomlinson, who, like most pundits, expects a fresh set of Le Mans regulations to be announced in 2020 for the 2022 racing season, reckons the stars have aligned for him. The new rules are likely to require hybrid powertrains and will probably be drafted to entice Peugeot back to La Sarthe, but in the meantime there's an opportunity for the go-getters from Yorkshire. They've already completed encouraging tests
 of their Mechachrome-powered car in the Williams wind tunnel, and are well advanced with attracting customer teams to race it.
This is big stuff for a company that for the
 past 59 years has made its living providing simple, enjoyable front-engined race cars for almost everyone, from talented 14-year olds to professionals who need the power of a Chevy V8. Right now, Ginetta runs no fewer than five highly successful championships of its own.
Tomlinson grew up in Batley, West Yorkshire, and trained as an engineer straight from
 school, but his career has since been directed
 by dominating themes: an abiding love of cars (and latterly helicopters) and an entrepreneurial spirit that drove him, at the age of 23, to borrow £500,000 from the local bank and buy his parents out of a care home they owned.