Malcolm Wilson, rally star turned businessman, stands on a little hill in his native Cumbria and looks out across the vast new quarry site that now abuts the imposing HQ he opened for his rally car team, M-Sport, nearly 20 years ago. Soon this will be a test track.
Into this place, over the next year or so, Wilson will pour a cool £19 million – partly grant funding but mostly his own money – to establish a huge new factory that will more than double the size of his already generous workshop space, plus a 1.5-mile evaluation circuit to test the cars he will build there. Like everyone who sees it, Wilson has a little trouble taking in the size of the project he has started.
"I can't quite believe this," he says, with genuine wonder in his voice. "We've been trying to launch this project for five years, and while it was a grass field, it seemed okay. It seemed doable. But now I see we're creating something amazing. The main straight alone will be 800 metres long, and the new factory – over there – will cover 112,000 square feet. That's very big."
The master plan, Wilson explains, is to equip M-Sport with what amounts to a competition car manufacturing plant that can run on shifts and employ the regular rules and procedures that any lowvolume car manufacturing business needs – quite different from the huge flexibility needed for the nearby rally car preparation and repair business that's also M-Sport's bread and butter.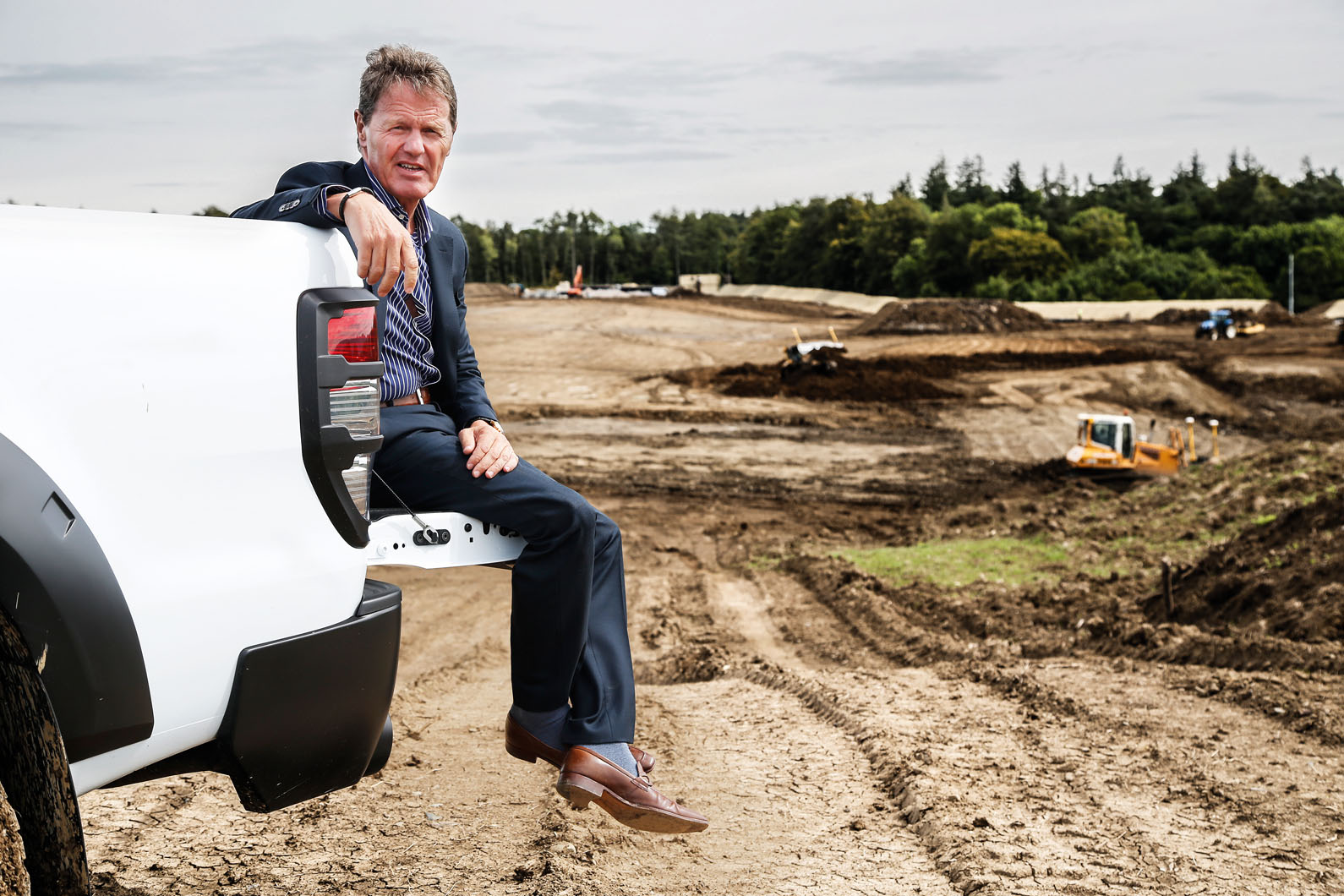 "We ran nine cars in the Finnish rally that's just finished," Wilson explains, "and four of them crashed. We've got to get those ready for Germany, and it's only a week away, so the guys will work 14-hour days to get it done. That's very different from a machinist working regular hours in a factory and sometimes the two things don't mix."
The driver of M-Sport's need for expansion is the success of the Ford Fiesta R5, a four-wheel-drive rally car that, to the naked eye, looks every bit as serious as a World Rally Championship car but is a little slower and quite a lot cheaper to run and repair. It's part of a very successful global formula, and M-Sport's win record has created a demand for a new £180,000 R5 every week. It has been doing them for three years and will soon build car number 180.