We're gliding. That's what it feels like.
From the driving seat of this new six-passenger taxi – which starts with London's design rules but aims at markets across the world – there's eerily little noise intrusion from wind, road or mechanical parts.
The electric motor currently doing the driving is at least three metres away from my ears, wrapped around the rear axle. The 1.3-litre petrol, three-cylinder range-extender engine, set transversely in the nose, is currently silent because we're well inside the 70-80 mile envelope of electric driving range of the thin, wide battery riding beneath us, so it's simply not needed.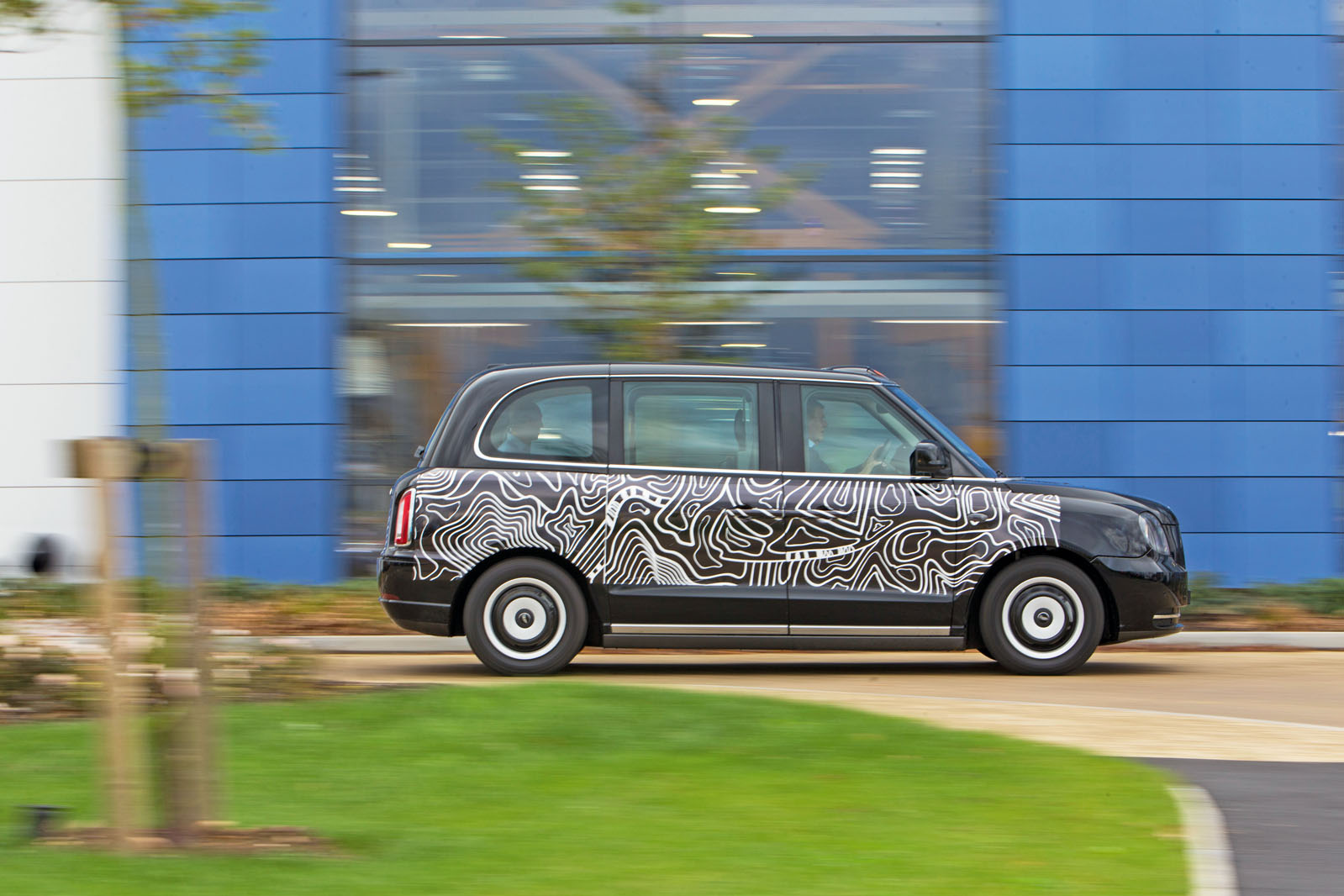 The aluminium-and-composite construction of the body and chassis around me has dulled the usual road noises, at least on these fairly smooth semi-rural roads of outer Coventry. The familiar shudderings of the well-seasoned steel-bodied black cabs I've become used to in London are entirely absent. This, I tell myself, is progress worth paying for.
I'm behind the wheel of the all-new LEVC TX taxi, the one that has just begun taking paying customers in London, and it's a remarkably enjoyable experience. In a steady state, as I say, it glides. If you gun the accelerator, you get the kind of clean, prompt, powerful response no diesel-and-slushmatic TX4 (the venerable outgoing model) is ever going to provide, and there's so much forward progress under your foot that you wonder for a second whether it's all strictly necessary. Perhaps for "Don't lose that cab!" or "Quick as you can!" scenes from detective films of the old school.
In roundabouts, the car leans a little but grips and turns in willingly like, well, like any other well-engineered saloon. You sit up high, for sure, and have better visibility than any family saloon, but there's a prominent centre console and an impressively supportive seat (even though the example I'm driving is in the least expensive of three offered trim levels), so there's still a pleasing sense of security.