It is in this class of car that you will find power-to-weight ratios matching those of a Bugatti Veyron.
With such delicacy, precision, involvement and explosive performance, you might be tempted to call these the 'dream machines', and yet dreaming isn't always necessary as the buy-in can be more affordable than you'd expect. These are the lightweights.
How does a car with barely a trace of luxury or refinement in its DNA gain a five-star road-test rating? The answer, of course, is by purveying greater enjoyment than arguably anything else on four wheels.
On road, track or – best of all – loose ground, the Nomad is sensational not only in its technical prowess but the manner in which it doles out its stonking performance. There's also decent ride quality here to match impeccable body control, and what little there is of the Nomad is beautifully constructed. For the money – and perhaps more much, much more – there's nothing to touch it if your priority is pure driving pleasure.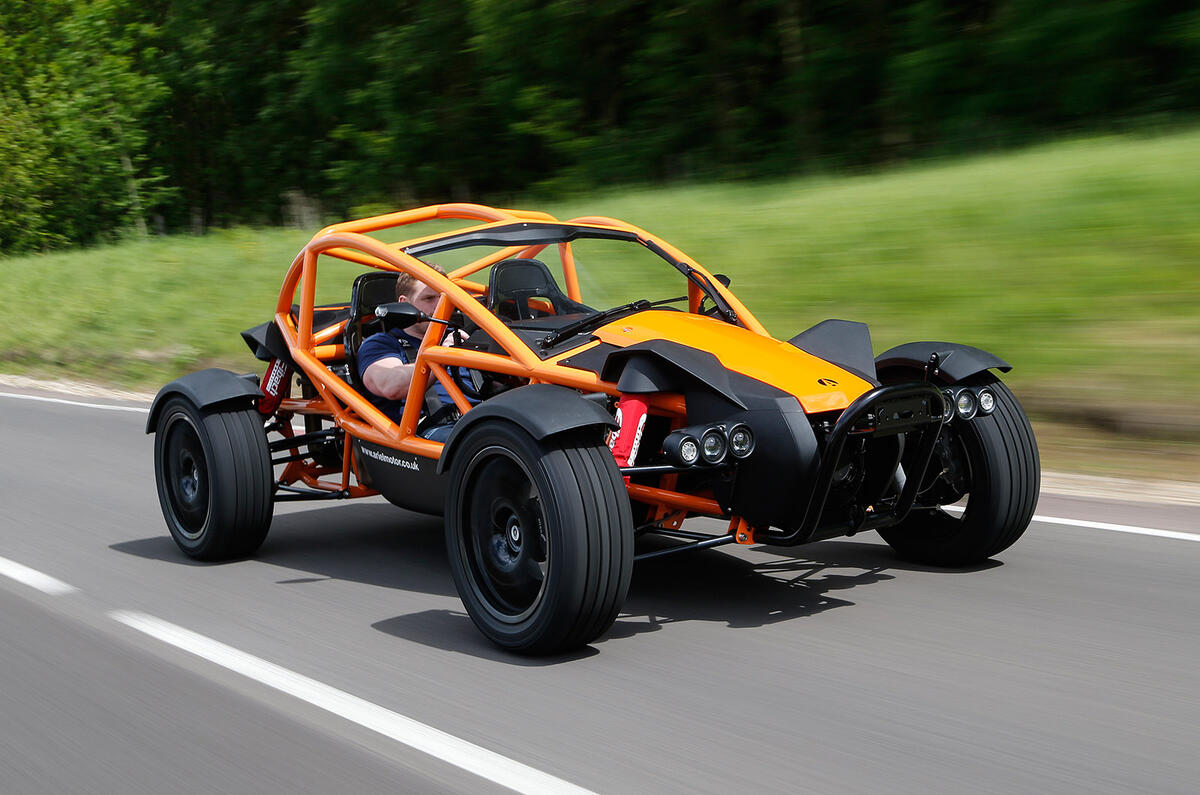 "It is impossible not to smile when you get behind the wheel." So said our road test verdict of the 3 Wheeler, which doesn't care much for outright performance but instead entices with beautifully linear steering, a terrifically responsive V-twin engine that makes a leisurely 82bhp and a healthy 103lb ft, and handling that's just lovely. And who couldn't fall for the car's unique, quirky and oh-so-British aesthetic?
Caveats? Well, dirt and spray can get into the boot, the tonneau isn't standard and you won't thank the enormous turning circle if ever you're in a tight spot. Is the 3 Wheeler worth the hassle? Of course it's worth the hassle.