Mercedes-Benz's commercial vehicle division has revealed a new autonomous mobility concept ahead of its public debut at next week's 2018 commercial vehicle show in Hanover, Germany.
Called the Vision Urbanetic, the new concept has been conceived to eliminate the separation that currently exists between people moving and goods transport through the adoption of a self-driving, electrically powered skateboard-style chassis that can accept different bodies, either as a roomy ride sharing vehicle or goods transporter.
As a ride sharing vehicle, the Vision Urbanetic can accommodate up to 12 passengers, while the cargo module can be divided into two levels and transport up to 10 EPAL pallets within a load space of 10 cubic metres. A load length of 3700mm fits into a total vehicle length of 5140mm.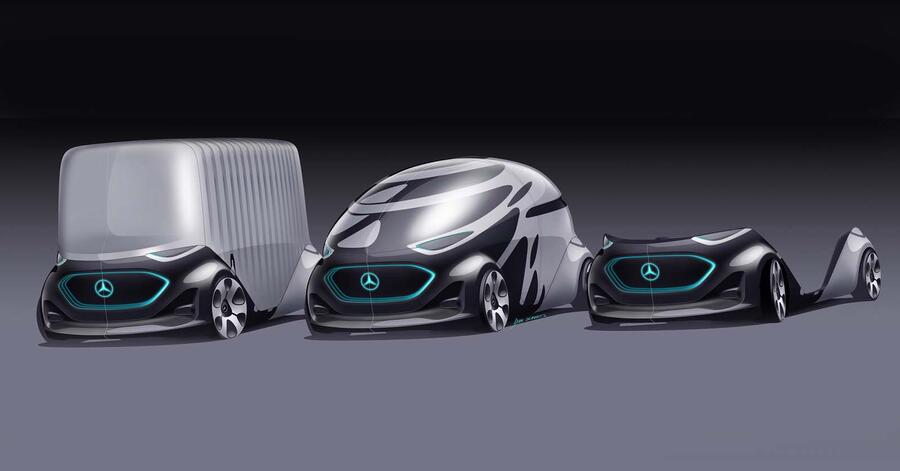 The different bodies can be changed either automatically or manually, according to Mercedes, with the automated process claimed to take "just a few minutes". Further body derivatives are under development and expected to be shown in the future.