A long-term test is always a great opportunity to really get to know a car, but just as important with the Audi A4 I've been running for the past eight months, it was a chance to see if six-cylinder engines have a future in mainstream models.
It wasn't so long ago that these engines accounted for a sizeable share of executive saloon sales, whereas today most have been swept from the road by a torrent of tax-friendly 2.0-litre four-pots. Our 3.0-litre V6 diesel A4, complete with its official combined fuel economy figure of 67.3mpg, seemed to have been engineered specifically to reverse this trend.
Putting things into perspective was the fact the car arrived immediately after we'd spent six months with the 2.0-litre diesel model that the majority of customers opt for.
Given that the 3.0-litre produces an extra 28bhp and develops its maximum torque lower in the rev range, it's not exactly surprising that it feels more lively than the 2.0-litre. However, the 2.0 is still a strong performer, so it's actually the superior refinement of the 3.0 that really sets it apart. You barely hear a whisper from it, even when accelerating hard, and almost no vibration reaches the cabin.
Don't think that you pay heavily at the pumps for this smoothness and calm, either. We averaged 42.9mpg during our time with the 3.0-litre A4, compared with 44.8mpg for the 2.0-litre, and on long motorway runs, both would top 55mpg.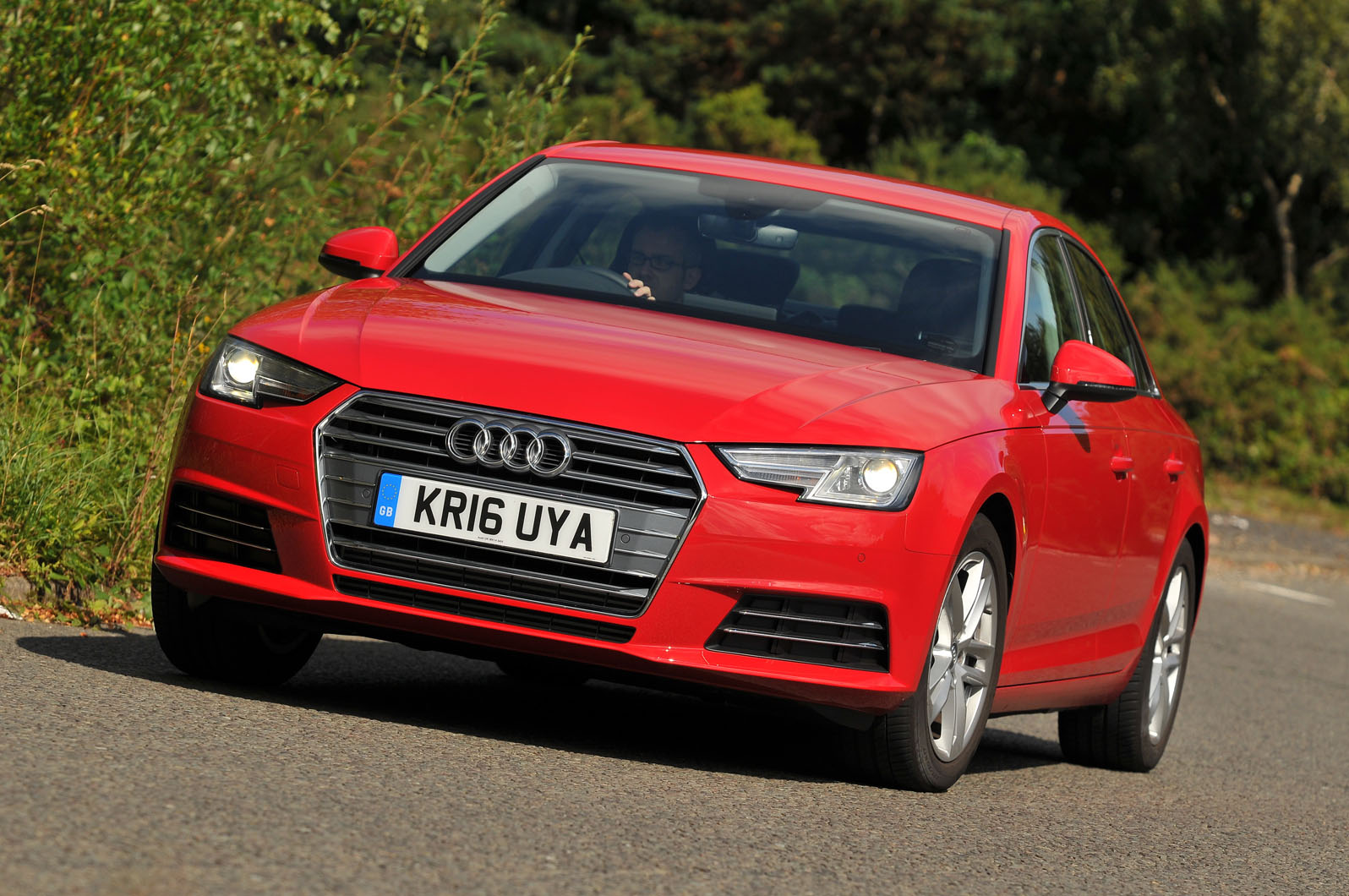 Add in the fact that you'll have to find just £1720 more for the bigger engine if you're buying privately – or £24 a month extra in company car tax – and it's certainly the one that I'd choose.
Ride comfort is another A4 strength and experience of other examples has shown that this remains the case even on larger wheels and without the Adaptive Comfort suspension (a £900 option) fitted to our car.