"Perhaps Lotus performed a disservice by producing road-going and racing versions of the Lotus Europa at the same time," Autocar pondered on 19 April 1973.
"While the Renault-engined Europa S1 and S2 versions were fun and quite fast, what everybody really wanted was a de-tuned road-going version of the Group 4 Sportscar-racing Lotus 47."
Indeed, many private owners of the 47 had converted them to be road legal, using "a variety of powerplants from crossflow Ford 1600cc to BMW 2.0-litre".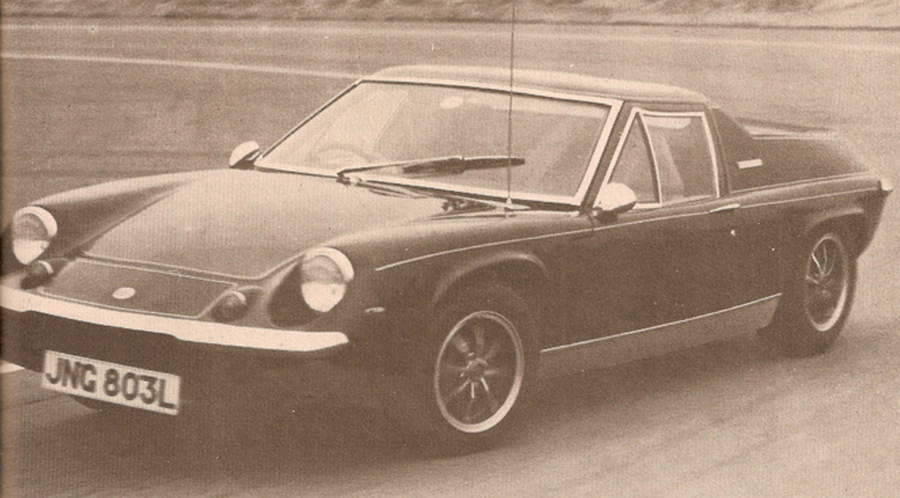 We continued: "At the end of 1971, Lotus went part of the way by introducing the Europa 'Twin Cam'. This used a 'cooking' version of the 1558cc Ford twin-cam engine, producing only 105bhp in deference to the Renault gearbox, which was never designed to cope with much in excess of 100bhp."
Yet even with this engine, the Europa "has moved into the echelons of the really quick sports cars", capable of a 117mph top speed and a standing quarter-mile sprint time of 15.6sec.
Finally, in 1972, the Europa Special was announced – as close as we'd get to a road-going 47. It had the 'Big Valve' Twin Cam and Renault's R12 Gordini five-speed manual gearbox.
We found its greater torque meant there wasn't "the necessity to keep the revs up by frequent gear-changing", which was a criticism of the Twin Cam and Renault-engined Europas.
"A revelation on the Europa Special is the standard of ride at all speeds," we said, without the "joggly ride of versions before the Twin Cam".