It seems Mazda will always be linked with the Wankel rotary engine. After all, it was the only manufacturer that persevered with the concept.
It wasn't the first to use it in a production car, though; that was NSU, with the Spider of 1965, followed by the Ro80 of 1967. Mazda's unit actually had its basis in NSU's, with the Japanese company having purchased a licence to the then-revolutionary technology from the Germans in 1961.
NSU's unit was highly problematic; some Ro80s' engines wore out before they'd covered even 30,000 miles, and although the problem of excessive wear was eventually resolved, warranty claims destroyed the brand's finances.
Thankfully for Mazda, then, its engineers had spent years refining the formula – redesigning components to prevent the fatal 'chatter marks' caused by oscillation and developing aluminium-carbon seals in place of NSU's iron rotor tips – before releasing its debut Wankel car.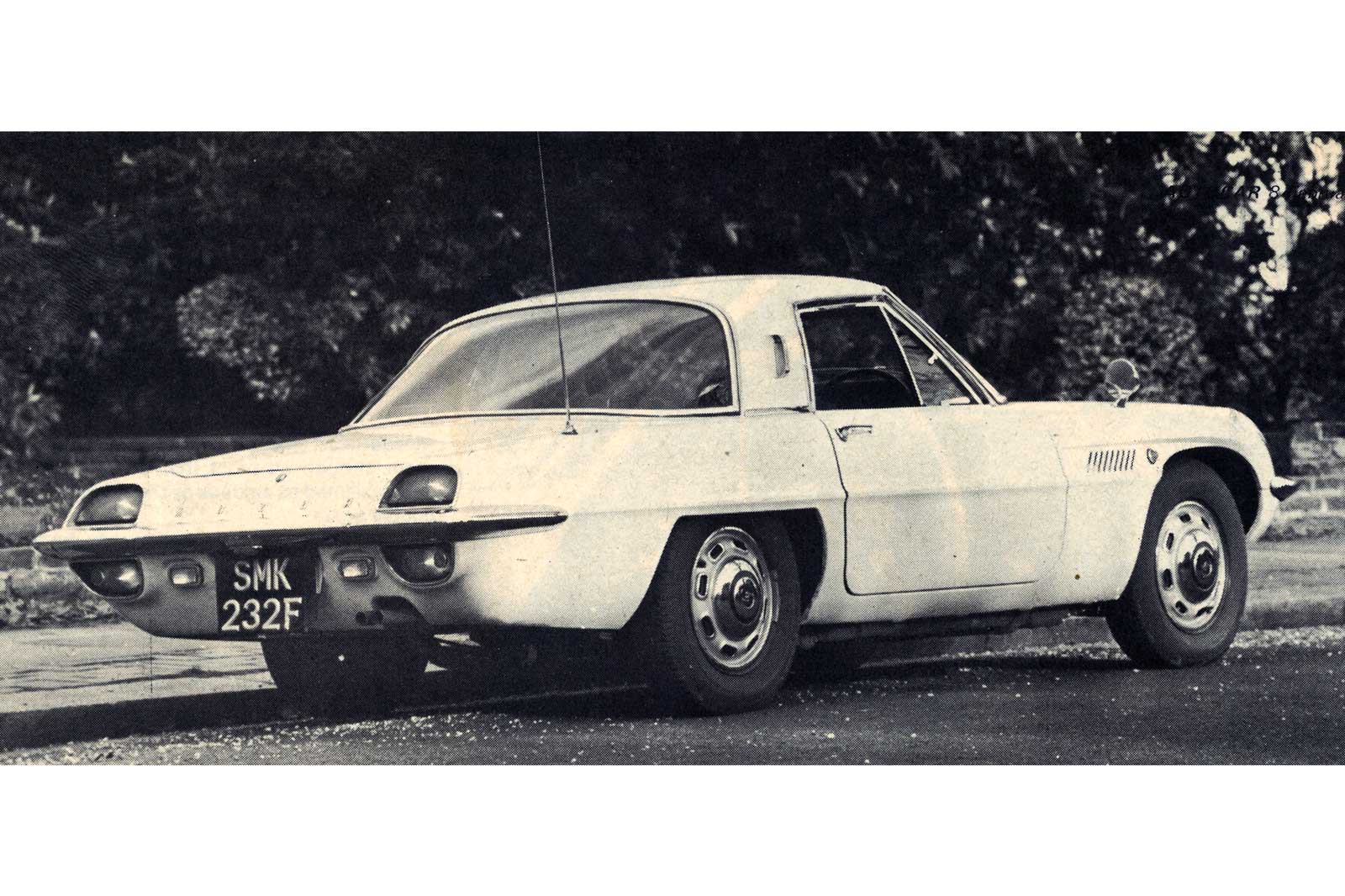 That was the Cosmo, a diminutive (3ft 8in high, to be exact) but handsomely distinctive two-seat sports coupé that arrived in prototype form in 1963 but didn't go on sale until May 1967.
Its engine was a twin-rotor unit, with a capacity of just 1964cc, producing 110bhp at 7000rpm and 96lb ft at 3500rpm. This sent power to the rear wheels through a four-speed manual gearbox and enabled a 0-62mph time of 10.0sec.
Under the name 110S, the car became the first Mazda to be officially imported to the UK, and with it, Autocar received its first experience of Hiroshima's finest on 8 February 1968.