Autocar does not normally test heavy commercial vehicles, but we have decided to make an exception, such are the important technological implications of a recent American development in transportation.
Initial engineering, design and cost studies for a reusable shuttle first began in early 1970, with a decision on the final configuration — two solid propellant booster units augmenting three liquid-powered engines of the main orbiter plus a large external fuel tank — taken in 1972.
It is perhaps some measure of the work which had to be done and the problems which had to be overcome that it took nine years before a working vehicle made its first trip. Since that time, there have been 11 successful outings, justifying the immense government expenditure on the project. The space shuttle is perhaps best described as an aerospace vehicle which takes off like a rocket, can manoeuvre in orbit after carrying a payload of up to 65,000lb and then return to land on a normal concrete runway.
Its versatility and quick turnaround time means it provides, for the first time, a viable way of carrying out a number of tasks which were previously considered impossible. These include the maintenance and repair of unmanned satellites, or their 'collection' for repairs, the placing in orbit of interplanetary vehicles, the provision of a platform for scientific experiments and the carrying of components for larger projects. The space shuttle has three main units: the orbiter, the external fuel tank and two solid rocket boosters, each with a thrust of 2.6 million pounds.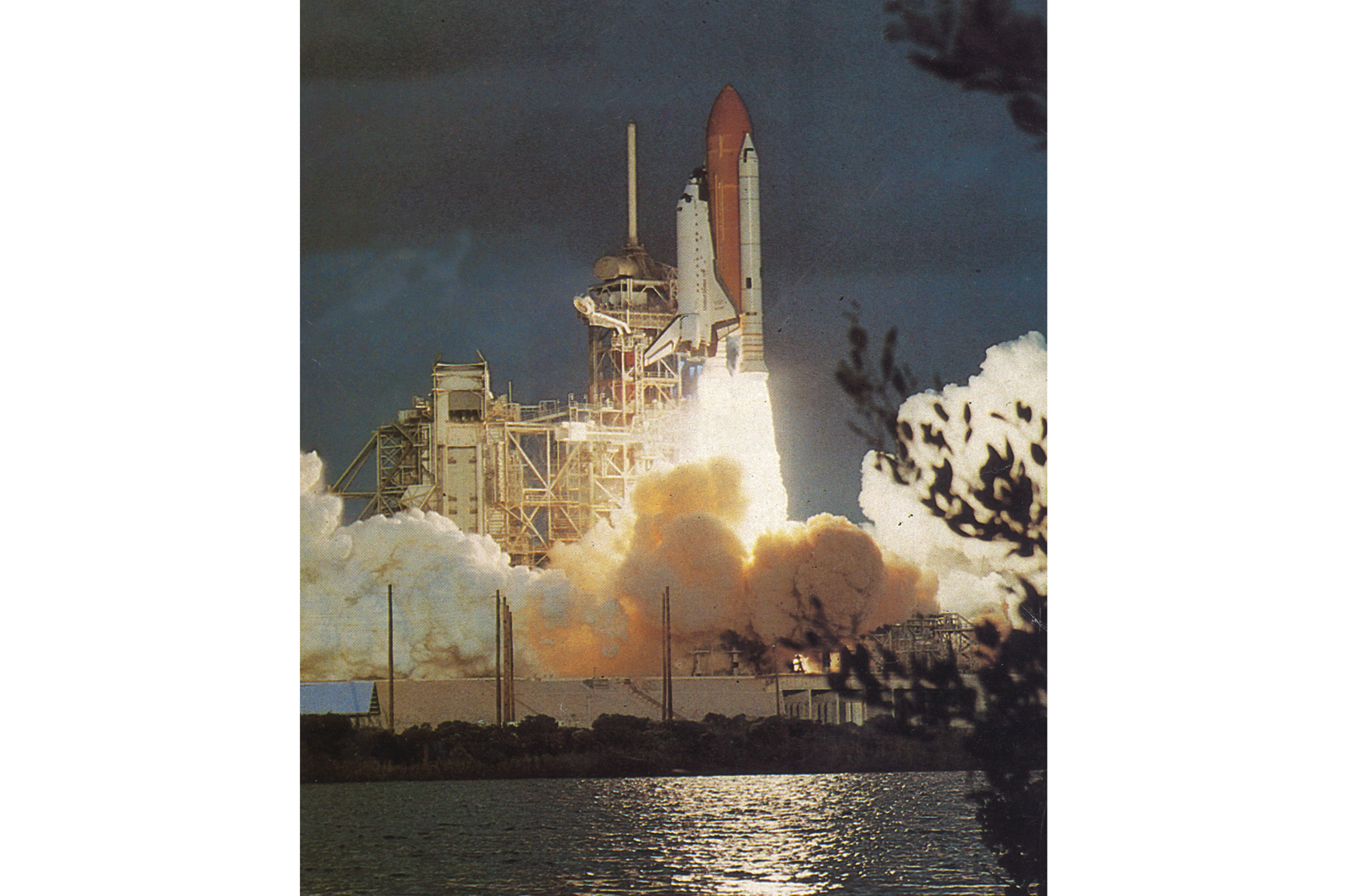 The orbiter, which is the passenger and payload carrying part of the system, is somewhat larger than many more conventional commercial vehicles. With a length of 121ft, a width of 79ft and a dry weight of 150,000lb, it approximates the dimensions of a DC9 jet airliner. Access to the orbiter is a bit unorthodox; having made your way up the gantry at NASA's John F Kennedy Space Centre in Florida, you clamber in through a circular hatchway in the nearside front of the vehicle and then up a narrow stairway to the cockpit. Since the shuttle is standing vertically at this point, it is necessary to lie on one of the Nomex-covered seats, held in place by a four-point harness.