One solution to the cost of living crisis is simply tightening one's belt. Motorists can save money by scrimping here and there, and buying part-worn car tyres is often advertised as a no-brainer.
The idea is simple enough. The consumer simply buys a set of tyres that have, for whatever reason, been taken off a car but still have thousands of miles left in them.
But is it that simple? Autocar investigates.
What are part-worn tyres?
Part-worn tyres are essentially tyres previously used by another driver. It is estimated that 5.5 million tyres bought in the UK are categorised as 'part-worn', which is around 10% of all tyres sold every year.
A great many of part-worn tyres make their way to the UK from Germany. This is because the legal tread depth in Germany is 3mm, compared with 1.6mm in the UK. As a result, tyres that are still road-legal in the UK are exported here from Germany to be sold as 'part-worn'.
Is it legal to buy or sell part-worn tyres in the UK?
In the UK, buying or selling part-worn tyres is not illegal. In fact, according to industry body TyreSafe, as many as 5.5 million used tyres are sold here every year.
However, vendors are bound by law to adhere to a number of strict regulations, described below.
Regulations in the UK
Second-hand tyres should be in good condition, which means no bulges in the sidewall and no large cuts in the tread, and none of the structural carcass or cords should be visible.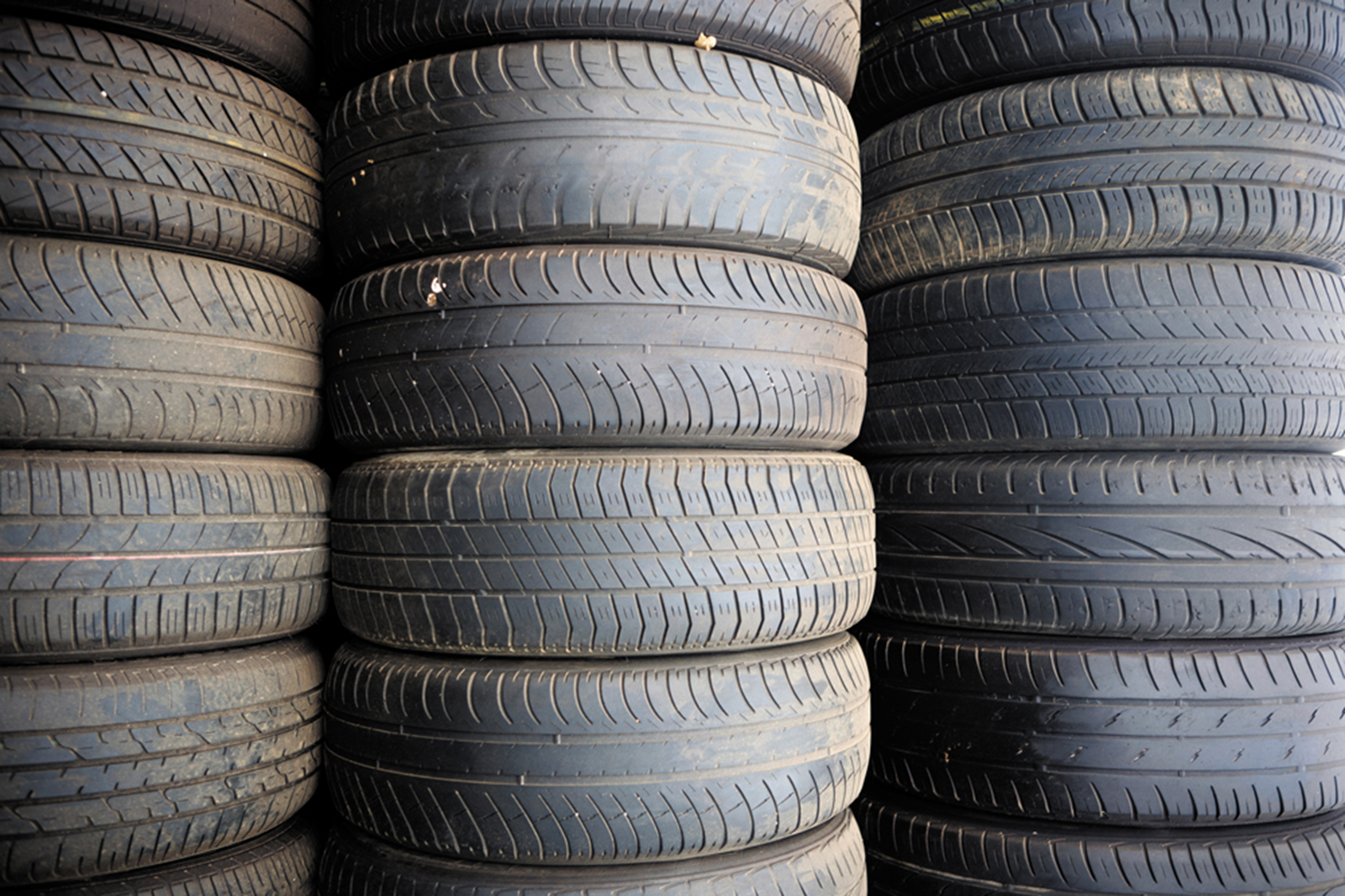 They should have at least 2mm of tread across their width and around their circumference, and they should be clearly and permanently marked 'part-worn' in upper-case letters at least 4mm in height on their sidewalls.
Although these regulations are very straightforward, many part-worn tyre suppliers are known to flout them. If you are considering buying a set of used tyres, make sure the vendor is compliant with these laws - and remember, tyres that do not meet these minimum requirements could cause you to have a very serious accident.