Despite the soaring cost of living, driving a company car has never offered better value for money – as long as you're prepared to go electric.
The UK is on course to phase out sales of new petrol and diesel cars by 2030, and it's already taking steps to steer drivers towards the vehicles with the lowest possible CO2 emissions. Fleets and businesses, who account for almost half of all new car registrations, are firmly on the radar.
Company car tax bands were overhauled in April 2020, introducing a set of ultra-low rates for vehicles emitting 50g/km CO2 or less – which includes all electric and most plug-in hybrid models. Going electric offers a 90% reduction in Benefit-in-Kind bills compared to a petrol or diesel car, and fleets have taken notice. According to the SMMT, two thirds of new electric cars were registered to fleets in 2022.
With a wide range of vehicles to choose from, there's also no need to compromise on your priorities to take advantage of those incentives. Here's our pick of the best options.
Autocar's company car tax calculator, showing exactly what you'll pay for each and every make and model
Cheapest Overall: Smart EQ Fortwo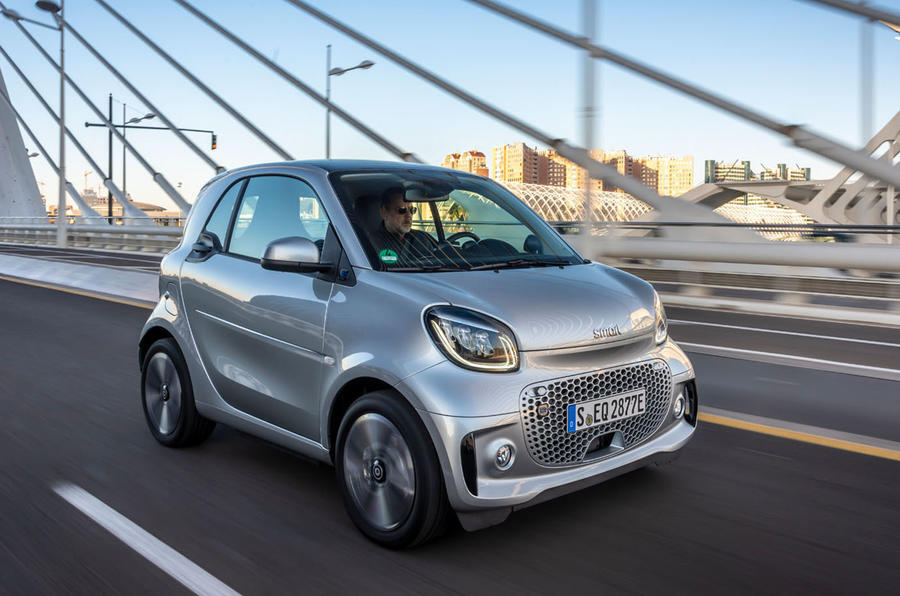 If tiny Benefit-in-Kind bills are your priority, then you won't find any cheaper than a Fortwo. Its compact footprint, 80-mile range and lack of rapid charging are best suited to city-dwellers but, unlike a quadricycle (such as the Citroën Ami) it can reach motorway speeds when needed. The Forfour is only slightly pricier if you need four seats.
Monthly Benefit-in-Kind (20%/40%): £7.77/£15.55
Also consider: MG4 EV SE Standard Range