If ever a brand was defined by the passion of its fans, it's BMW M. In the 50 years since BMW's race-bred road car division was founded in 1972, it has produced an epic catalogue of truly game-changing epoch-defining models that have thrilled and delighted those lucky enough to drive them, and left the rest of us salivating.
So, when we got the chance to invite two of Autocar's most ardent BMW M-loving readers on a VIP road trip to the Goodwood Festival of Speed to celebrate BMW M's 50th anniversary we knew you'd jump at the chance – especially with the prospect of a thrilling money-can't-buy passenger ride in the new BMW M3 Competition Touring and the BMW M4 CSL up Goodwood's iconic hillclimb course.
We were inundated with amazing cars from fans with a unique love of BMW M, which is why we brought 50 of the very best together at Caffeine & Machine for a truly spectacular BMW M-Fest meet. Sadly, we only had two spaces available on our Goodwood road trip. But we like to think we found two particularly passionate BMW M owners, each driving best-in-breed models with truly wonderful stories.
Just click the video below to hear their tale and watch their amazing journey – all the way from Autocar's BMW M-Fest to their high-speed passenger ride up the hill at the Goodwood Festival Of Speed.
Find out more about BMW M's 50th anniversary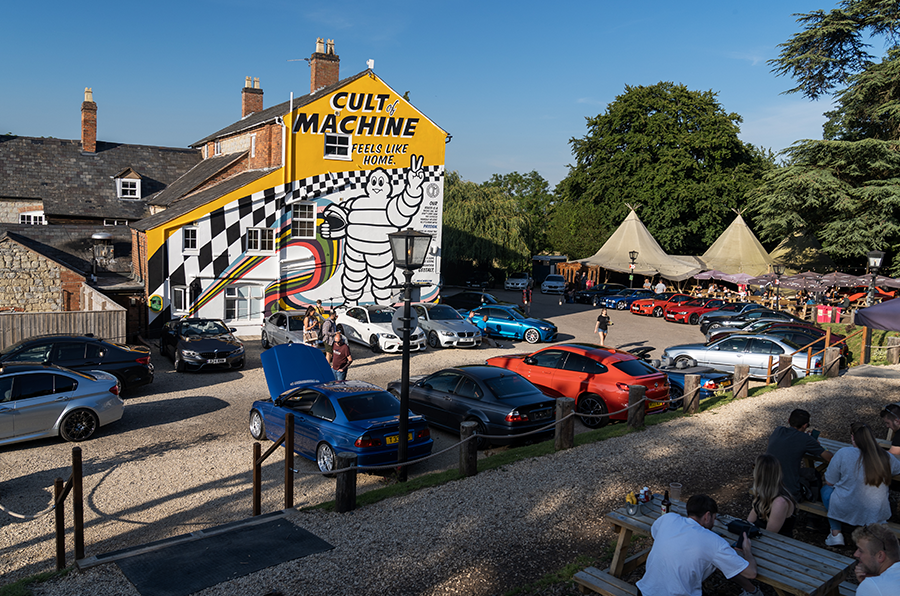 Meeting Autocar's biggest BMW M fans
A quick stroll around the Caffeine & Machine car park on a balmy June evening, and the sheer breadth and diversity of models that BMW M has crafted over the past five decades instantly becomes clear. As does the love of BMW M fans for all of them.
In one corner, a pair of BMW Z4M Coupés. In another, a brand-new BMW M3 Competition in bold Isle of Man Green. Surrounding them, a wealth of stunning-looking BMW M3 E30s and M3 E46s. However, we're on the lookout for the two special cars and their owners who we'll be taking on our road trip to Goodwood. First up, Roland Scull, who owns a mint-condition BMW M3 E46 in stunning Estoril Blue.