In sport, performance trainers often talk about the idea of marginal gains: how by focusing on tweaking and honing each and every individual element of the overall package, it all adds up to an overall improved package that's more (far more) than the sum of its parts. That's absolutely true for the freshly updated Audi Q4 e-tron.
Boasting an enhanced and more efficient powertrain that offers more power, increased range and faster charging capability, alongside a tweaked chassis that is more engaging to drive, and more in-car tech, here are all the ways in which the freshly updated Audi Q4 e-tron moves the game forward.
Learn more about the updated Audi Q4 e-tron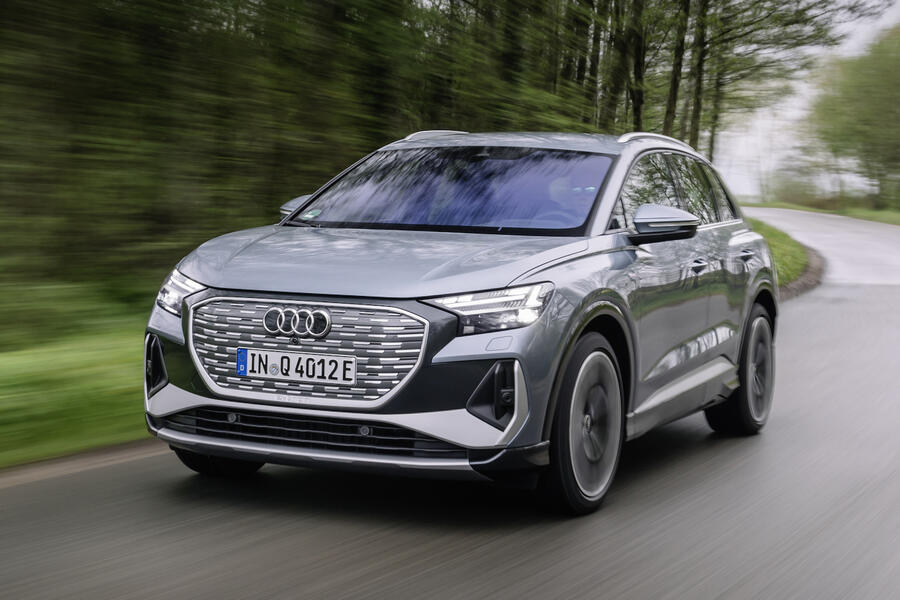 #1 More efficient range
The Audi Q4 e-tron SUV and Sportback have always packed plenty of all-electric range into their compact urban-friendly dimensions. Now, the updated Audi Q4 e-tron line-up adds even more for good measure.
It all comes courtesy of a more efficient electric motor on the rear axle – a permanently excited synchronous machine (PSM) that uses optimised thermal management and energy saving cooling for enhanced efficiency.
As a result, mileage has been increased across the updated Audi Q4 e-tron range, with the Audi Q4 Sportback 45 e-tron delivering up to 349 miles (WLTP).
#2 More amped-up performance
As well as delivering more all-electric range, the updated Audi Q4 e-tron's more efficient rear-axle electric motor also delivers even more performance.
On rear-wheel drive Audi Q4 45 e-tron models, power output has been increased to 286PS, while range-topping twin-motor Audi Q4 55 e-tron quattro models boast up to 340PS, with 0-62mph in as little as 5.4 seconds.
That added performance is also delivered with even more character, as Audi has given the updated Audi Q4 e-tron its own unique acoustic identity within the e-tron range. Available as a special option, this new all-electric engine note varies according to the position of the accelerator and the car's speed, with a uniquely emotional and progressive tone.