If you're thinking about making the electric switch, there are a lot of new things to consider: from range to home charging, and on-the-go top-ups.
With up to 145 miles of range (WLTP) and rapid charging from 0-80% in as little as 36 minutes, the MINI Electric makes it simple to take the first steps on your electric journey – offering budding electric drivers plenty of EV bang for your buck. That's why we spoke to three real MINI Electric drivers – Iola, Misty and Monwar – to get their impressions of the car and their favourite features.
Here, we've pooled together their top electric driving tips and charging advice to give you an even better idea of how the MINI Electric makes living the life electric easy.
Want to try the MINI Electric yourself? Take a 24-hour test drive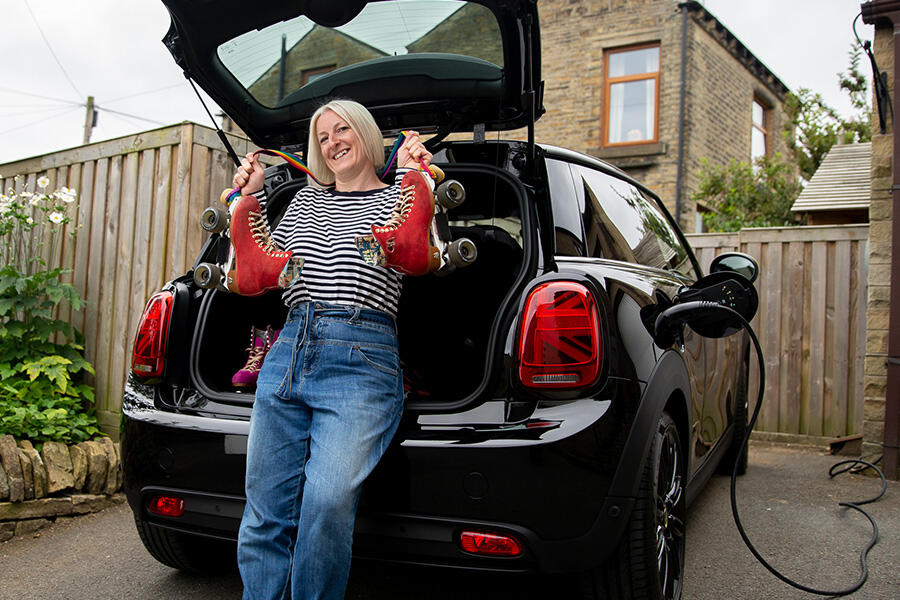 Home charging made easy
According to RAC Foundation research, the average UK car spends 73% of its time parked at home. As a result, home charging makes most sense, ensuring that your car is fully charged and ready to go the next day. Our MINI Electric drivers agree. The MINI Electric offers plenty of flexibility for every home charging solution. It can be charged overnight in 12 hours using the 2.3kW flexible charging cable, or in as little as 3hrs and 12min using the optional interchangeable adapter and a suitable 11kW power source – such as a dedicated home charging point.
Misty: "It's super easy to charge the MINI Electric at home. Living in a Grade II listed building, we can't currently install a wallbox. But, as the MINI Electric comes with a simple three-pin plug, we can sling the cable through the window and still top-up when we get home, which works well. You could install a garden plug, but it's really about what works best for you. The simplest solution is often the most effective."