When Mario Alvisi returns to his office, he quite often finds
 a sketch on his desk. Today, there's another one, from no less than Roberto Giolito, the chief designer of the current Fiat 500.
Giolito's pencil sketch is of a sexy little coupé that's just the kind that once made Abarth famous. It's labelled 'Bialbero 750', clearly referencing the Fiat-Abarth 750 Zagato, a pretty little thing from the late 1950s.
Alvisi is Abarth's head of operations and his office is located at the heart of the brand's Officine Abarth headquarters, a purpose-built complex that includes a large workshop where tuned cars are prepared and another workshop where Abarths are restored. In the stylish foyer and beyond are displays of historic and current Abarths. There's also a recreation of the office of founder Carlo Abarth, complete with his original desk and chair, the wall atmospherically pinned with period photographs. It's hard not
 to get enthused within minutes of entering the place.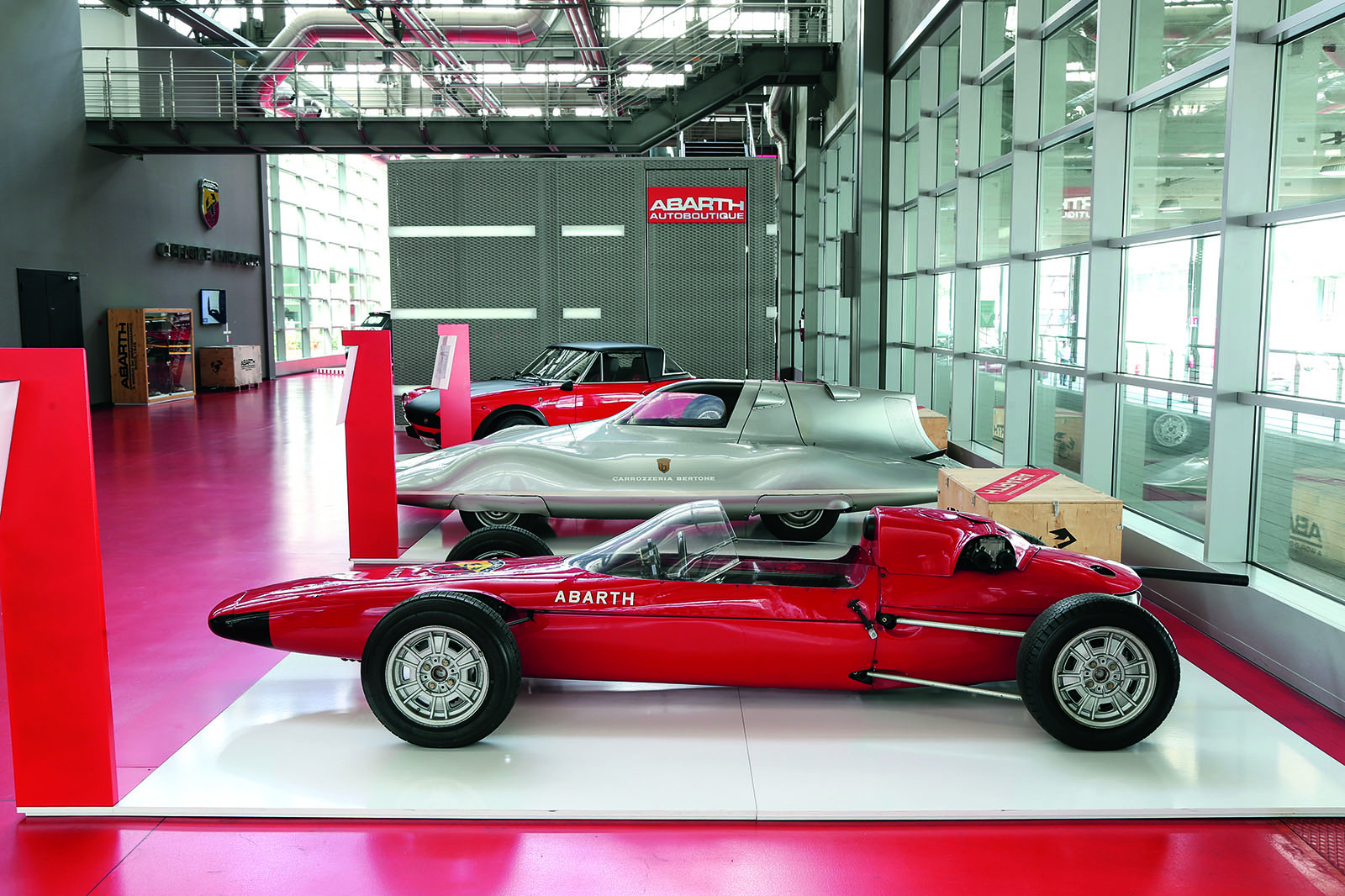 Officine Abarth is next door to Centro Stile, the chief design studio for the European brands within Fiat Chrysler Automobiles (FCA), which is why Alvisi frequently gets sketches dropped on his desk, along with plenty of other suggestions for this increasingly vibrant brand. He has been
 in the job only a few weeks, having arrived from Alfa Romeo (and, before that, Ducati) as a self-confessed "brand addict". He's also an enthusiast, as a glass cabinet full of memorabilia and models attests. (In there are Abarths and an Alfasud, his dad's one-time family wheels.) We're here to find out where Abarth has got to and where it's going next now that this reborn marque has been in business for a decade.
The model that fired the
 gun on the rebirth in 2007
 was the Abarth Grande 
Punto, which was joined by
 the Abarth 500 a year later.
 As with its Fiat sibling, the
 Abarth 500 has evolved into a
 heap of different editions, convertible included, featuring an array of power outputs, trim variations and limited editions. At least as exciting as these was the arrival in October last year of the Abarth 124 Spider. The Scorpion unexpectedly acquired the chance for a two-seater after FCA boss Sergio Marchionne changed his mind about Alfa Romeo using Mazda's Mazda MX-5 as the basis for a new Spider. Fiat got the car instead, allowing Abarth to profit. A bit too much, perhaps, given the rather lofty prices for the otherwise tempting Abarth Spider.