When the Land Rover Defender exited production this year, many a mournful tale was told.
Of the many holes the Defender has left in the motoring world, one is that of the affordable go-anywhere off-roader (well, affordable until the speculators and traders got their hands on them and sent the secondhand prices rocketing…).
Then along came the new Toyota Hilux. The current Hilux has been on sale since 2004, so in this era of the Next Big Thing always being the best, it's easy to forget just how bloomin' good – no, excellent – the Hilux really is at being able to conquer all in front of it, wherever it choses to do so, and on any surface.
As for the new Hilux, I've had the pleasure of being able to spend a few days in it this week ahead of its UK launch this July. It's excellent. Namibia has been the location of this drive, a country that's apparently the second least-populated on earth (after Mongolia), and home to the kind of extreme environments in which the Hilux thrives.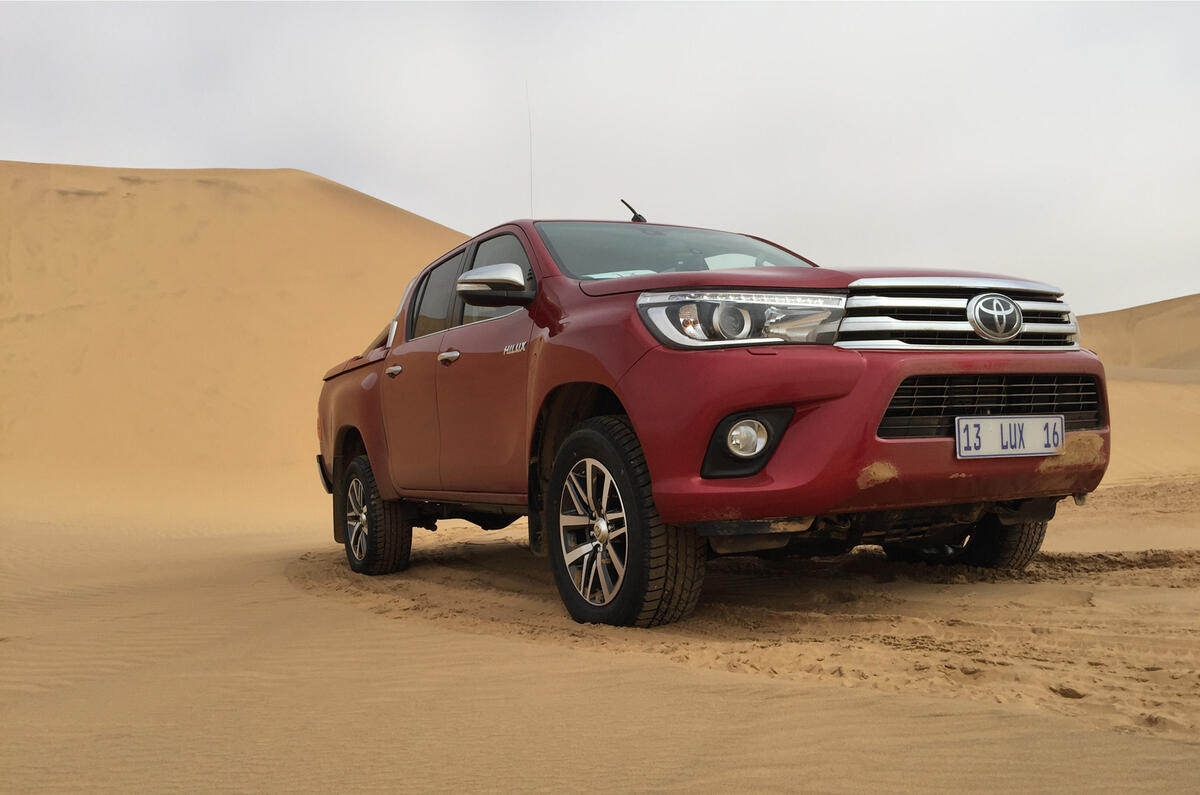 The Hilux – and other related Toyota off-roaders such as the Land Cruiser – is popular in places like this not only because of its true go-anywhere ability but also because of its dependability. A flat tyre is typically as bad as reliability issues get, and when you're in the middle of nowhere running a five-hectare farm, that is welcome news. A trip to a local dealer just ain't going to happen.
And if it does go wrong, parts are cheap and easy to come by, because everyone here has a Hilux. They know they don't go wrong, but if they do everyone here has one, and parts are cheap and easy to come by. You get the idea.