This week Cropley has been taking in the sights and sounds of Goodwood, enjoying a new Bond-themed exhibit at his favourite motor museum, and familiarising himself with Volkswagen's electric hatchback.
FRIDAY
Today, James Bond roared straight into the heart of the National Motor Museum, Beaulieu, driving an Aston Martin DB5. At least, his alter ego did in the form of tuxedo-clad Lord Montagu, who runs the place. He was opening a new exhibition to coincide with the film No Time to Die, the latest and longest Bond extravaganza yet, peppered with automotive action that mostly features Astons, Jaguars and Land Rovers.
The film's special effects supervisor, Chris Corbould, talked interestingly about the borderline between true-to-life filming and the computer-generated contributions of "our CGI friends". Celebrated my visit by sponsoring a car, as you can do down there. 'My' motor is now a shiny black 1949 Jowett Javelin they've had on display for 50 years. My dosh will buy it a new master cylinder. The Javelin was an innovative post-war saloon that failed spectacularly in the showroom but was my delight as a five-year-old because one of my uncles had one.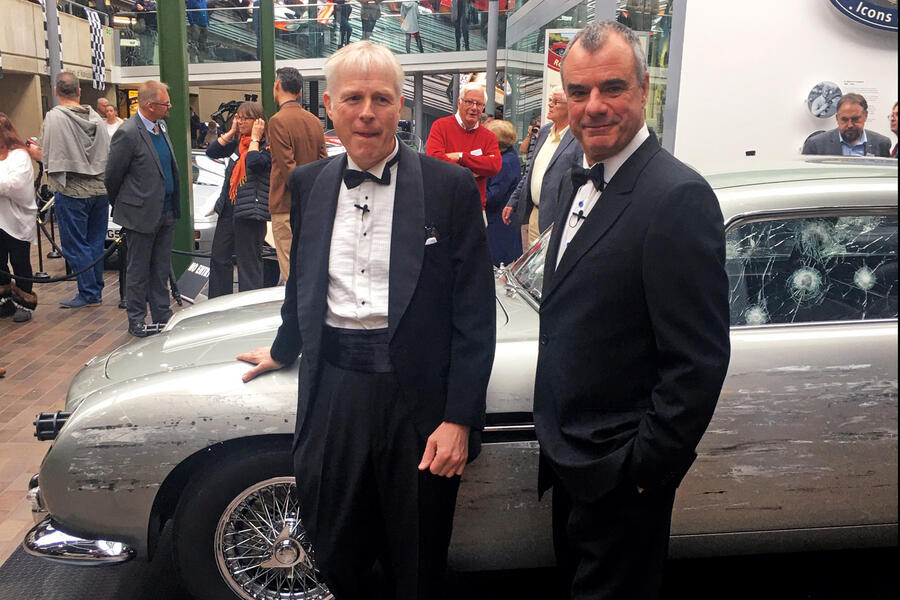 SATURDAY
People who watch loud and powerful cars generally reckon they're even more spectacular when seen singly rather than in a group. That proposition was proved beyond doubt at Goodwood's Members' Meeting by the shattering dynamic debut of Gordon Murray's fabulous but tiny T50 supercar, driven on an energetic demo by Murray's pal and former serial Indy winner Dario Franchitti.