It's no great surprise to learn this week that there isn't going be a direct replace for the Kia Stinger. This rear-driven plus-size grand tourer has been a niche car but one that has fulfilled its purpose of showing that Kia doesn't just do straightforward stuff; it can be exciting, too.
But if one is on a mission to phase out fuel-burning engines and reduce CO2 numbers, the Stinger's job can be performed by something else. And in this case, Kia reckons it will be by quick GT versions of its Kia EV6 electric crossover. If fast cars go electric, they place no additional emissions burden upon Kia's overall fleet; and its small cars (on which it's hard enough to make money without adding lots of electrification) can keep internally combusting for longer.
What Kia's willingness to make a dramatic car out of an EV shows as much as anything is how relatively flexible (not in a floppy way) EV architecture is turning out to be.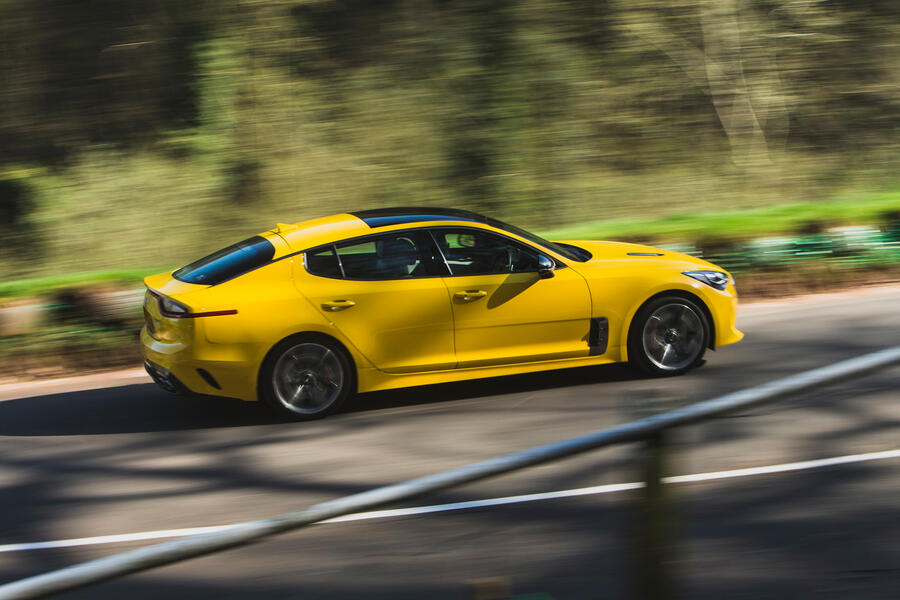 There's no way that it could take a Kia Ceed estate and decide that a quick version could take up from where the Stinger will leave off when it goes out of production in a couple of years. The Ceed's engine faces the wrong way and there's no space through the middle of the car to take drive to its back wheels. It could make a fast Ceed (and given how enjoyable and cool the loosely related Hyundai i30 N is, I rather wish it would), but that would forever be a hot hatch, not a sports saloon/hatch/estate/whatever.
With a platform that was developed to have four-wheel drive in the first place, doing something wild is a much simpler proposition. I'm guessing that the really fast flagship EV6 will be a 4x4 but, if Kia wants, it could well be rear-biased, either all the time or just when you push the right buttons. The car was designed with a motor at the back, so it would be no drama to make it a hurdy great big one. All-paw mega-hatch or rear-driven GT? It can be whatever kind of driver's car Kia would like it to be.