During my first visit to the Silverstone Classic on Saturday I stood on the spectator banking between Copse and Maggotts and was spellbound by the CanAm 50 Interserie Challenge race.
It was a great duel: Andrew Newall's ground-shaking McLaren M8F from 1972 set the early pace but as he began to struggle on worn tyres, Rob Hall's Matra MS670B/C slipped ahead into the lead and went on to win.
The following day I reclined on my sofa watching ITV4's coverage of the Dunlop MSA British Touring Car Championship. I was enthralled by the racing at the front, particularly in the opening race where Gordon Shedden in his Honda Civic Type R drove astutely to fend off Colin Turkington's Subaru Levorg, until three-quarters distance when Turkington muscled past and sped away like a cork popping out of a bottle.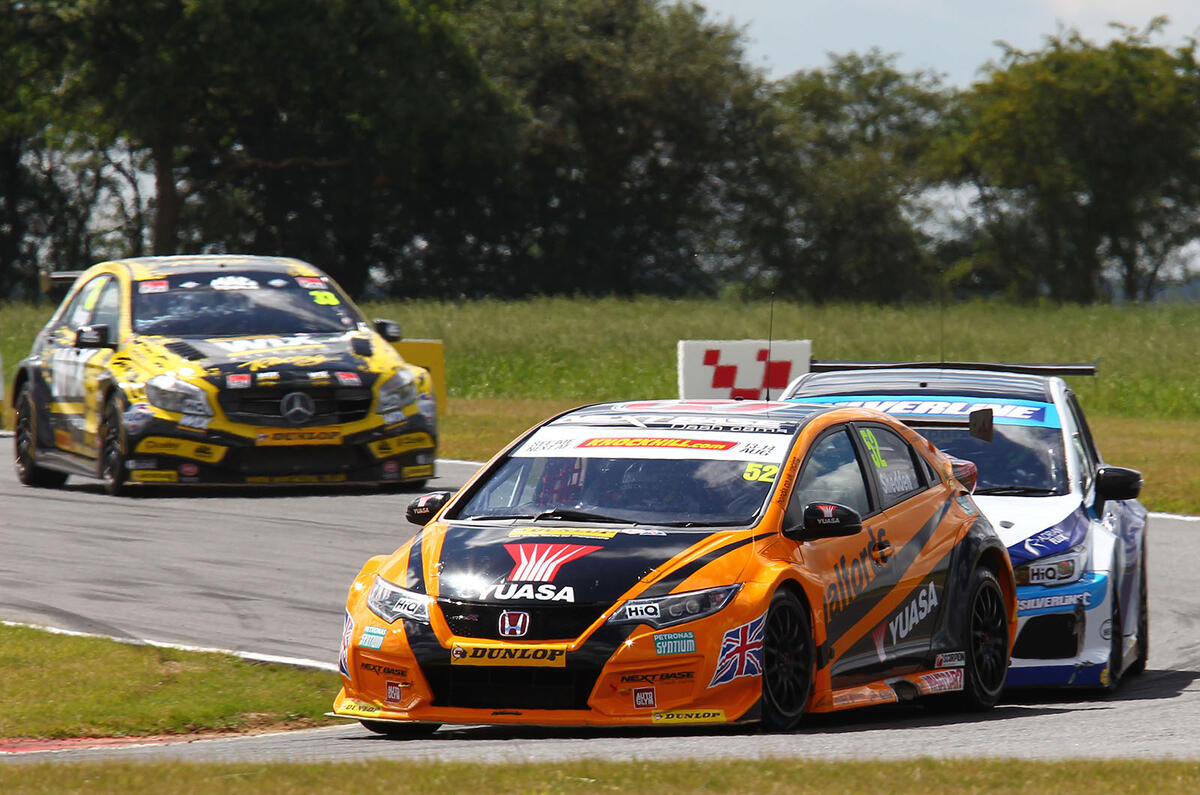 At some point I remembered the German Grand Prix was also on, but I admit I only half-listened to BBC Radio 5 Live's coverage. With good reason, because the race was effectively over at the first corner and at the first utterance of the phrase 'tyre management' a few laps in, I found some more compelling household chores to absorb my attention.
Formula 1 used to be the sport that shaped my weekends. From the season's start to the finale, I'd set alarms for early-start overseas races, negotiate parental permission to eat my dinner in front of the TV or program the VCR if we had an inconveniently timed family outing.
Now it barely registers, a fact compounded by its transferral to Sky Sports, my reluctance to spend hard-earned cash on a subscription and abject disorganisation when it comes to me working out which races are still broadcast free-to-air on Channel 4.