During my first visit to the Silverstone Classic on Saturday I stood on the spectator banking between Copse and Maggotts and was spellbound by the CanAm 50 Interserie Challenge race.
It was a great duel: Andrew Newall's ground-shaking McLaren M8F from 1972 set the early pace but as he began to struggle on worn tyres, Rob Hall's Matra MS670B/C slipped ahead into the lead and went on to win.
The following day I reclined on my sofa watching ITV4's coverage of the Dunlop MSA British Touring Car Championship. I was enthralled by the racing at the front, particularly in the opening race where Gordon Shedden in his Honda Civic Type R drove astutely to fend off Colin Turkington's Subaru Levorg, until three-quarters distance when Turkington muscled past and sped away like a cork popping out of a bottle.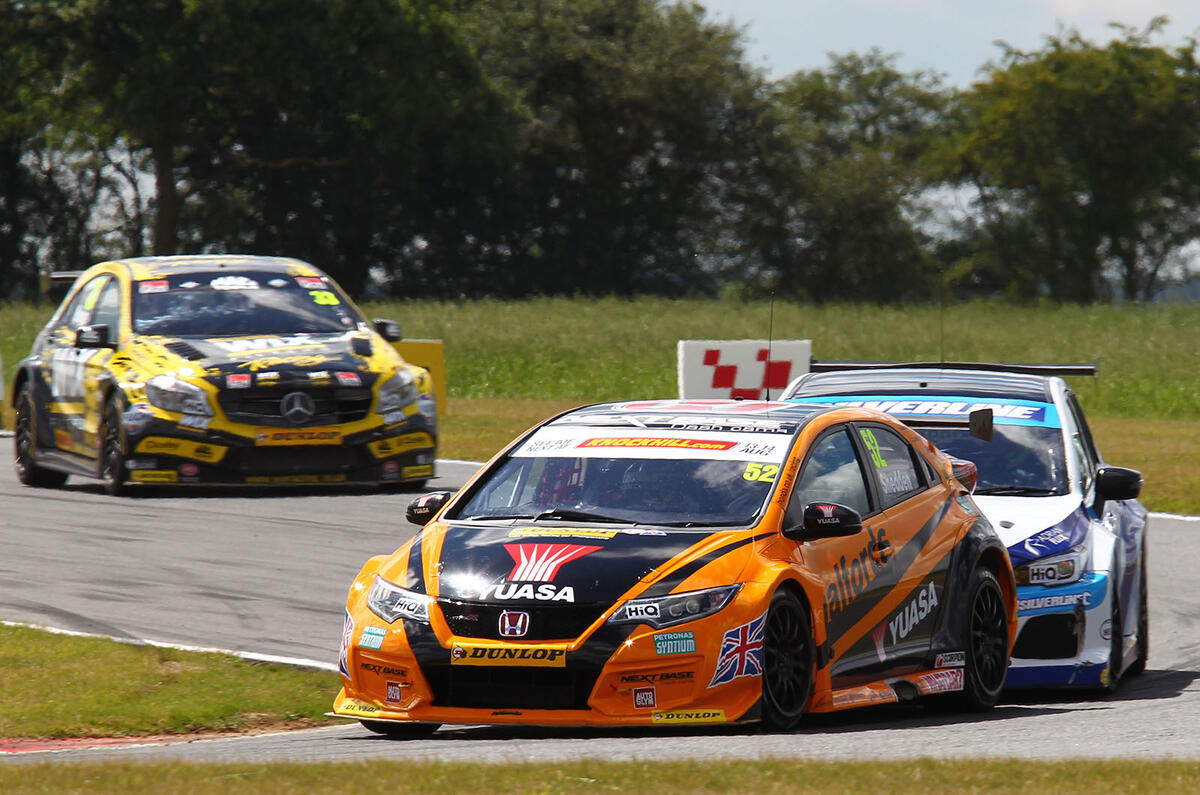 At some point I remembered the German Grand Prix was also on, but I admit I only half-listened to BBC Radio 5 Live's coverage. With good reason, because the race was effectively over at the first corner and at the first utterance of the phrase 'tyre management' a few laps in, I found some more compelling household chores to absorb my attention. 
Formula 1 used to be the sport that shaped my weekends. From the season's start to the finale, I'd set alarms for early-start overseas races, negotiate parental permission to eat my dinner in front of the TV or program the VCR if we had an inconveniently timed family outing.
Now it barely registers, a fact compounded by its transferral to Sky Sports, my reluctance to spend hard-earned cash on a subscription and abject disorganisation when it comes to me working out which races are still broadcast free-to-air on Channel 4. 
I often ponder whether I've simply grown out of Formula 1, now I'm in that phase of life where the past is adopting a rose-tinted hue. But then I consider what other more significant people think: Adrian Newey finds his cerebral powers no longer exercised by F1's increasingly restrictive technical regulations, which is why he's found other challenges away from the sport.
Ross Brawn, an interested first-time visitor to the Silverstone Classic last weekend, echoed similar sentiments when he told guests: "F1 alienates the fans a little bit, but events such as the Classic are great at bringing the fans back to motorsport."
That, for me, is starkly concerning: two of the foremost minds in motor racing now find the challenge of the sport somewhat dulled.
In some countries, fans think similarly, disillusioned by too-high ticket prices, uninspiring on-track action and increasingly distant competitors. On Sunday, Radio 5's commentators reported that several of the grandstands at Hockenheim had been covered over with tarpaulins to disguise the paucity of spectators turning up to watch. The crowd was put at about 50,000.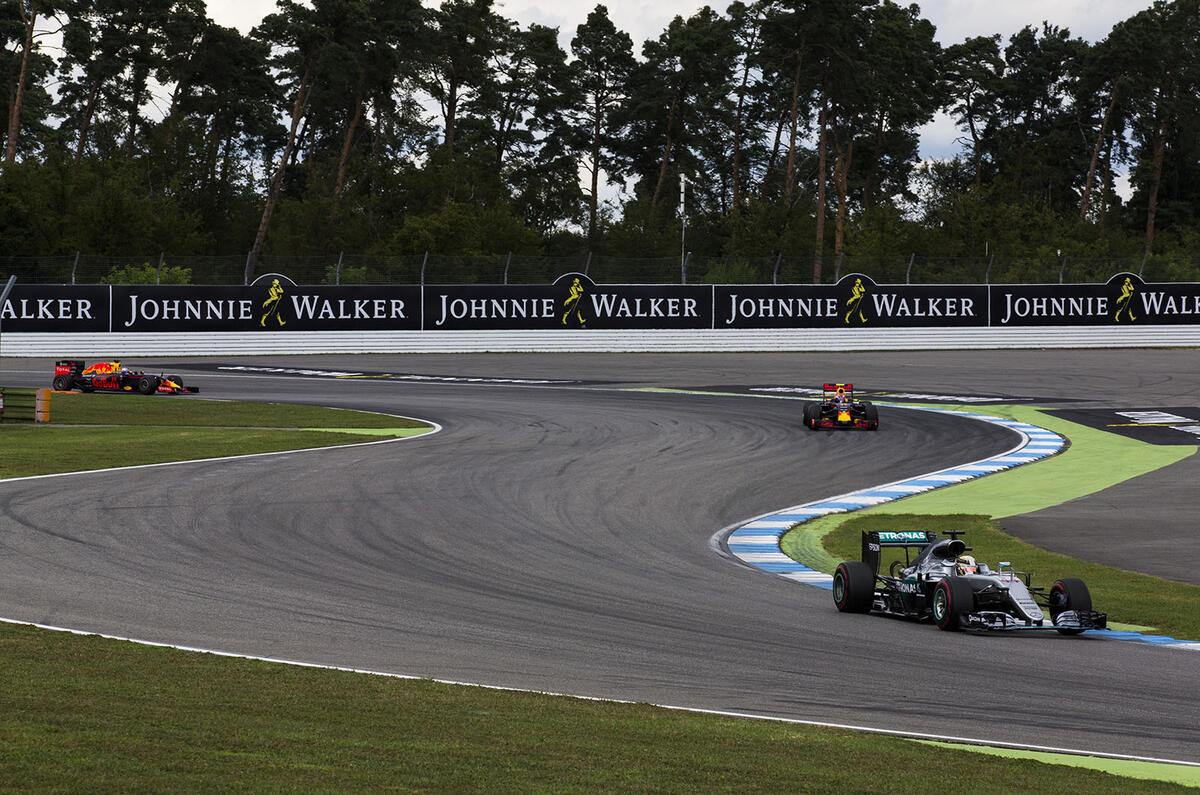 So what's the solution? In my view, Formula 1 has to either revert to an 'anything goes' technical formula similar to CanAm (to re-engage the Neweys and Brawns and provide much-needed variety) or equalise performance like the BTCC (to serve up great racing for the fans). 
The CanAm race at Silverstone was fantastic because it pitted a pair of distinctly different machines against each other, a factor is missing from Formula 1. The CanAm McLaren is powered by an 8.8-litre V8 and sounds like thunder; the Matra (running to World Sportscar rules) has a 3.0-litre V12 and produces a distinct shriek. 
The cars look substantially different to each other and on an even simpler level, one car is bright orange and the other is bright blue - but it is about more than choice of colour. Both are bold, brilliant, iconic designs that have stood test of time.
And let's be honest: no-one is going to fondly remember the 2016 Force India livery in 50 years. I can't even describe it to you right now.
At the other end of the spectrum, the entertainment served up by the BTCC proves that a tightly controlled technical formula can work, providing you embrace it fully. In addition to having a host of identical components within the cars, the touring car series uses success ballast and reversed grids to further spice up the show for the fans.
You could argue that it isn't pure racing, but in some ways that's wrong, because it calls upon the best skills. Watching Turkington stalk Shedden on Sunday was both thrilling and intriguing - you could see the different tactics at play as the Honda man drove defensively and his rival tried to plan an attack several corners in advance.
For me, modern Formula 1 is stuck in an unsatisfactory halfway house between these two ideals. Some efforts have been made to restrict costs, but the sport has stopped a long way short of the level of equalisation methods that make the BTCC so unpredictable.
This has ended up making the most skilled drivers in the world slaves to component conservation, rather than providing the best possible equipment to enable them to show off their considerable skills. What should be the world's most spectacular racing formula has become one of its most risk-averse in terms of strategy.
In my view, tyre, engine and gearbox conservation and fuel management only have a place in the closing laps of a grand prix when the lead driver has raced flat-out to earn a winning advantage over similarly paced rivals.
I'd wager that many fans don't care who wins providing the successful driver has been made to work for it. Lewis Hamilton needs to get out of his Mercedes wringing with sweat either because five other drivers have harried him to the chequered flag or because he's been grappling with an absurdly powerful car that has demanded all of his courage and skill to tame for two hours.
Let's hope the new breed of cars that Formula One is introducing for 2017, such as the Ferrari tested by Sebastian Vettel this week, do the trick and inject some variety and excitement back into the sport. Fans deserve it - we've been through many false dawns in the past.