Time for the first big weekend of the 2019 national motor racing season, as the ever-popular British Touring Car Championship kicks off at Brands Hatch and the 77th Members' Meeting – for some, the highlight of the entire sporting year – plays out at Goodwood. 
In the current issue of Autocar magazine, Jim Holder looks ahead to the 2019 BTCC season and asks whether the series really was better in the halcyon 1990s Super Touring days. No surprise that BTCC kingpin Alan Gow argues the case for the present, although he has a point. The early days of the 2.0-litre era between 1991-'93 remain hard to top, but once crafty Alfa Romeo introduced rear wings and front splitters in 1994, the racing became progressively more processional. The crash-bang-wallop show on offer now is more entertaining. Never mind nostalgia, we're in a golden era today.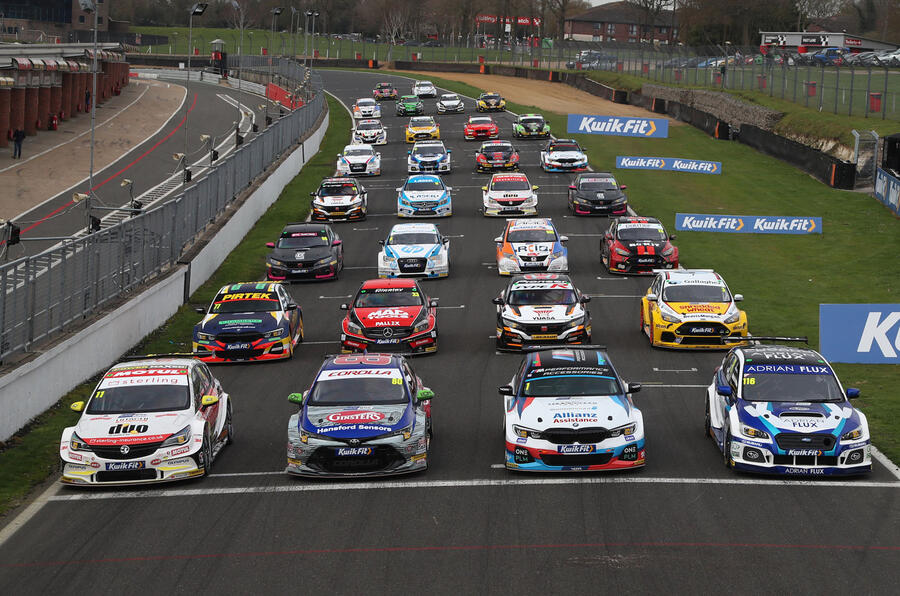 In the right setting, the past remains an irresistible draw, and nowhere more so than at Goodwood. The Sussex circuit's second coming now exceeds the original 1948-'66 period that's celebrated each September at the Revival. But the rejuvenation of the old early spring meeting has really caught on since its return in 2014. 
The inclusion of post-1966 machinery helps, especially the Gerry Marshall Trophy for Group 1 saloons of the 1970s and early 1980s. Perfectly recreated Ford Capris, Triumph Dolomites, Rover SD1s and many more, in fantastic period liveries and raced by star names from both today and yesterday, recall the multi-class pre-BTCC days that, for those of a certain age, mark the real golden era for tin-top tomfoolery. 
But the high-speed demonstrations are arguably as much of a draw as the racing. The demos this weekend include a NASCAR parade, glorious Porsche 917s (in the model's 50th anniversary year) and modern-era Le Mans sports prototypes. Nirvana. But the one that catches my eye is the BMW M1 Procar celebration – just because they're rarely seen en masse.