Kalle Rovanperä just missed out on a big record on the recent Arctic Rally Finland. He came within 18 seconds of becoming the youngest-ever winner of a World Rally Championship event – but he still has nearly two years to displace his Toyota team boss, Jari-Matti Latvala, from that benchmark.
And Rovanperä did achieve something equally impressive: he became the youngest driver to ever lead the WRC standings, at the age of just 20.
Colin McRae was 27 when he became the youngest-ever WRC champion in 1995, so the Finn has time on his side to make a very big impression in the history books.
It doesn't feel like that long ago that Rovanperä became an unwitting YouTube star aged eight by sliding an old Toyota Starlet around a frozen lake with the help of special pedal extensions. Little did he or his father Harri (a former Peugeot and Mitsubishi factory WRC driver) know that he would be driving a much more powerful Toyota only a few years later.
The second-generation Starlet (produced from 1978 to 1984 and known as the P60 among cognoscenti) remains an emblematic car in Finnish rallying, being rear-wheel drive, cheap and plentiful. It's probably no exaggeration to even call it Finland's answer to the Mk2 Ford Escort, given that so many Finnish drivers cut their teeth in one.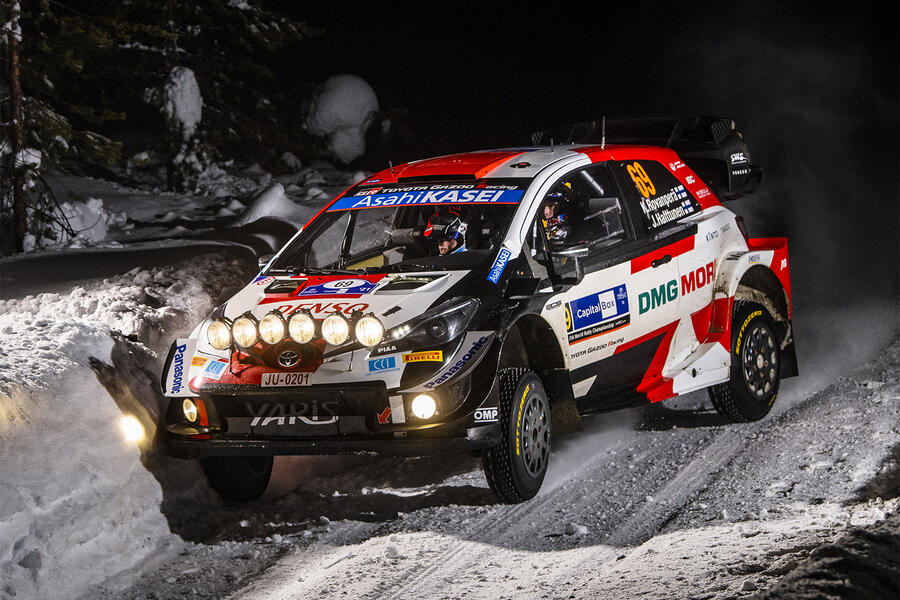 Apparently there are nearly 4500 trees for every person in Finland, putting the total at something close to 22 billion. The number of crumpled Starlet badges in those forests is probably just as staggering. Having driven one of these rally specials a few years ago, I can confidently say that the P60 Starlet is the most underrated car on the road.