What's it like co-driving for two-time World Rally champion Marcus Grönholm in a Volkswagen Polo R WRC? Terrifying.
Well, I assume it is, but I never got so far as actually co-driving for the legendary Finn, because my stint alongside him in a World Rally Car didn't exactly go to plan.
Click here for a chance to win VIP hospitality tickets to RallyFest at Rally GB
No, we didn't crash – okay, there was one small spin – but I was just absolutely rubbish. Even on a stage he didn't know off by heart at the recent RallyLegend event in San Marino, my guidance was pointless. He was better off driving by sight, so he did.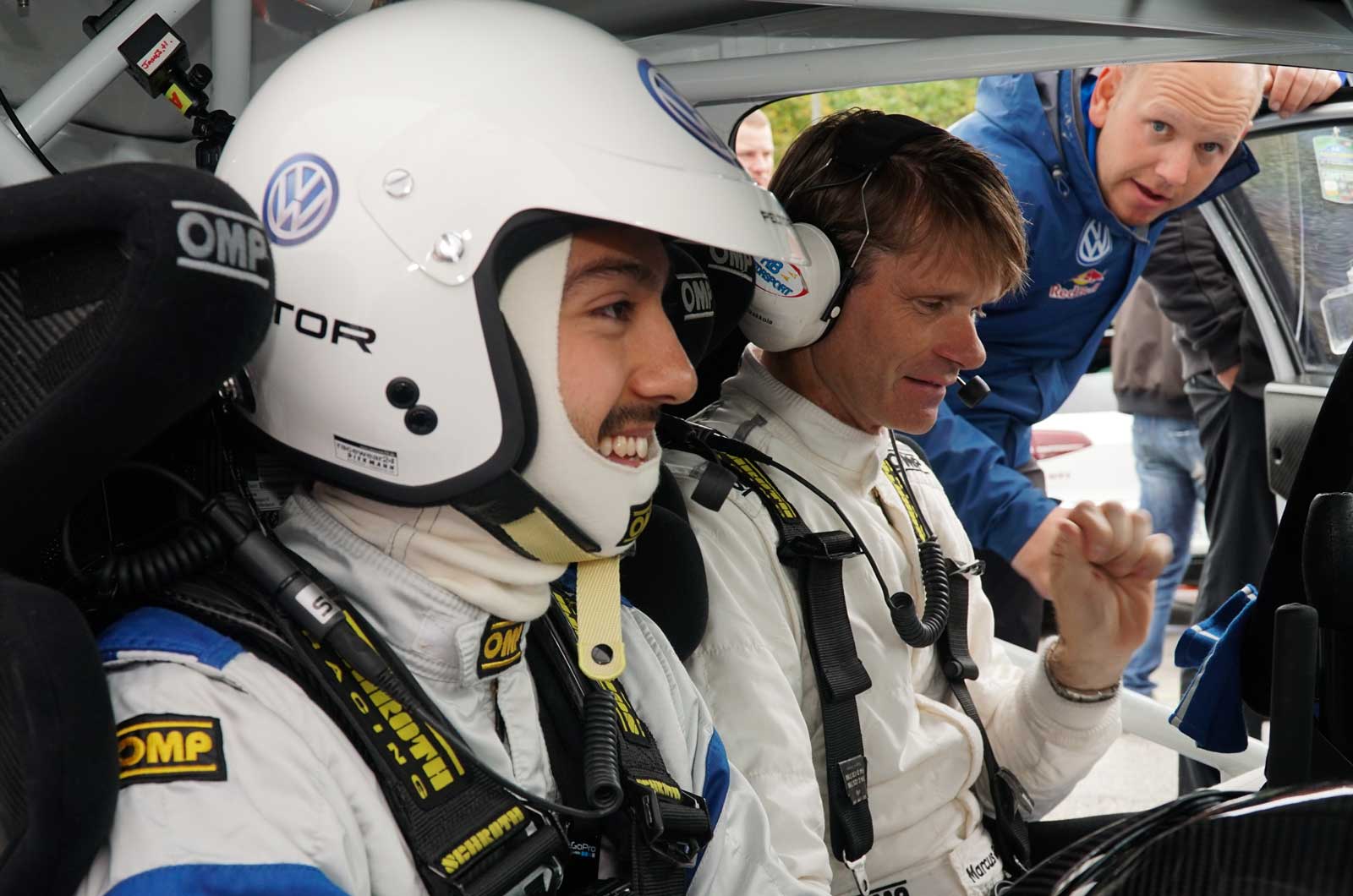 In a way I was relieved that he couldn't go 'maximum attack' due to the lack of information he was faced with. There were sheer drops on mountain roads and solid church walls to navigate around, so let's just say the most exhilarating ride of my life was also the scariest.
But while I winced at every braking point and spent most of the time banging my head side-to-side in the bucket seat, I also had immense fun. It's not every day you get to ride shotgun with one of the biggest names in motorsport, and it's even rarer to be strapped in at competition pace.
Despite my inability to read, Grönholm just cracked on with the job. He told me to enjoy the ride and spent the stage showboating for the crowd. What a hero.