It matters more if you're already invested in it.
At the start of every year I renew my subscription to the Virgin Australia Supercars Championship, which for thirty quid lets me watch online every race from Australia's touring car series.
It features the kinds of car I like to see. V8 powered, rear-drive cars with 650bhp that look (a little) like Ford Mustang and Holden Commodore road cars. The regulations keep their respective performance so similar that, on shorter circuits, if you qualify a second off of pole, you'll be stone last.
But after the first round took place, this year's championship is on hold until late in the year. The second round was meant to be at the Australian Grand Prix. It got as far as one qualifying session.
Supercars has moved with admirable speed, though, to set up a full eseries to fill the void. Using the PC game iRacing, it involves all the regular drivers and teams. And the production is extremely slick – with a panel of hosts, brilliant commentary, driver interviews, the regular driving standards advisor, and nicely directed camerawork to keep up with the action.
Cars and liveries are the same as the real thing, so if you like the genuine Supercars championship, this is as close you can get to an online replacement.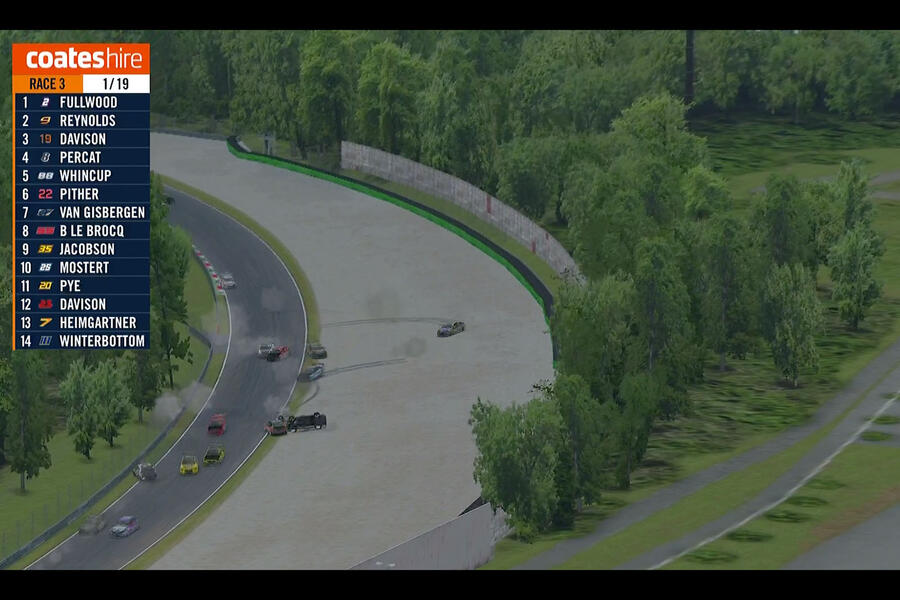 There'll be ten rounds - one a week – between now and June, with more than one race in each, points awarded and a champion. The first round, of three races, was two weeks ago.