Imagine the pressure of having four-time world rally champion Tommi Mäkinen as your new boss. Try getting a racing driver excuse past him after a fluffed stage.
"I have spoken with the drivers and said when you're driving, learn your vehicle," says the Finn, who is now team principle of the Toyota Gazoo Racing World Rally Championship (WRC) team. "You need to understand the way the car wants to go fastest, and not expect the car to have been built for you."
Mäkinen, who earned the nickname the 'Flying Finn' during his 17 years as a driver, says he has driven Toyota's new Yaris WRC car during testing and often shared notes with his team's drivers, Jari-Matti Latvala, Juho Hänninen and Esapekka Lappi.
Since 2017 marks Toyota's first outing in the WRC since 2000, Makinen's experience will be pivotal in ensuring his Gazoo Racing team hits the ground running - something it appears to have done at the year's first round, the Monte Carlo Rally.
"The car has so many possibilities, so you can do whatever you like behind the wheel," he says. "If the driver is clever enough he understands the car and how it wants to go. He can do some little setup changes on the car, but he has to echo this change in his driving style to go fastest.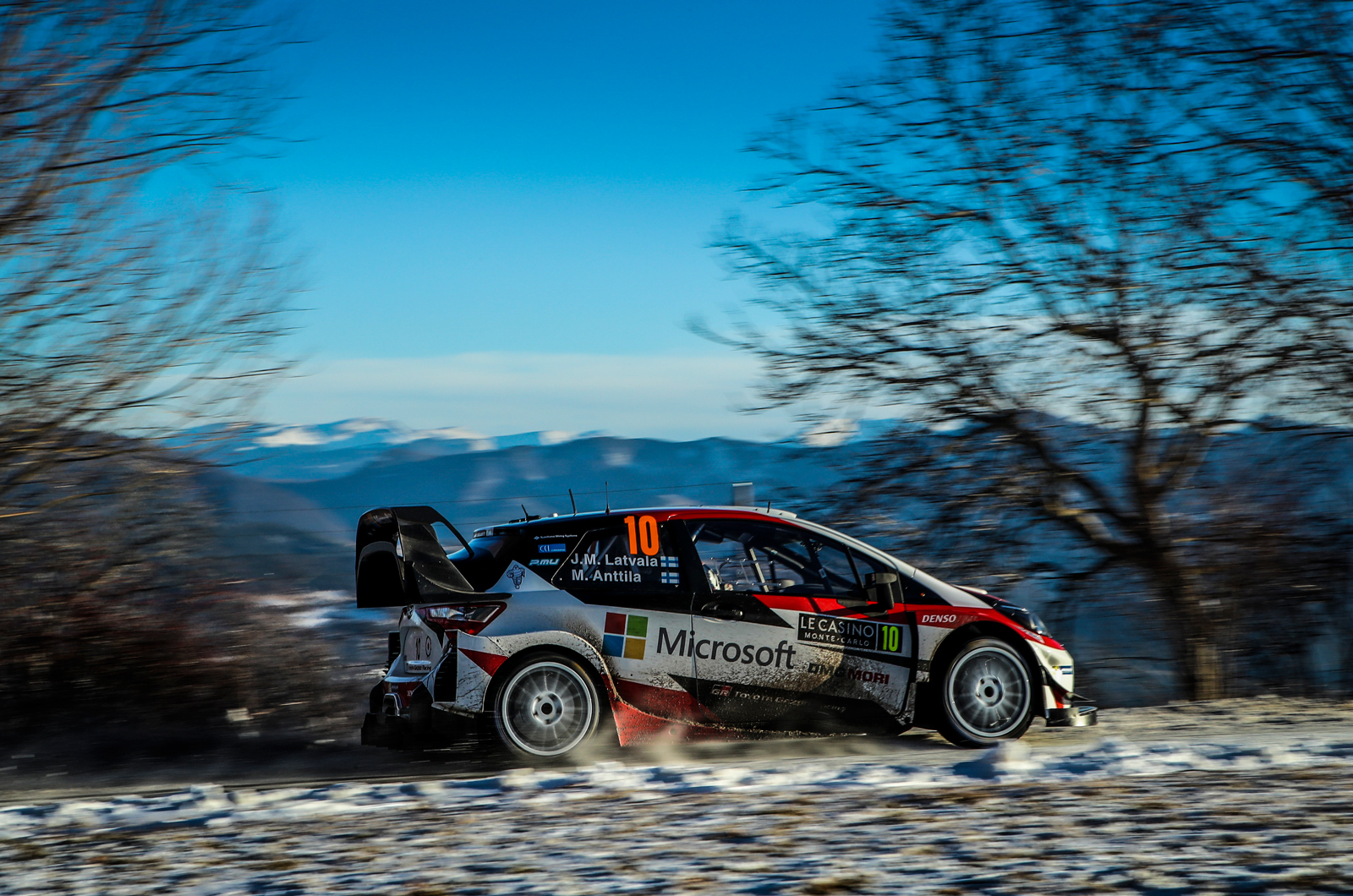 "The drivers who are clever enough and understand this, they are the ones who keep winning and winning titles."
Mäkinen enjoyed his most successful years while driving Mitsubishi Evos through the mid to late 1990s. He won 24 rallies before retiring from driving in 2003. Now, faced with an entirely new responsibility, the 52-year-old admits he is happy to leave his racing gloves hanging up.
"No, it's absolutely a younger guy's job," he says resolutely when asked if he wants to drive a stage. "My job now is to try to reduce the pressure from our team. Everybody is taking the pressure a lot, and I try to be there to keep the pressure as little as possible.
"Of course there is some pressure [on me], but I don't think I take the most. Many of the other guys take a lot more."
Toyota's Yaris WRC has already shown strong pace at the Monte Carlo season opener, but Mäkinen maintains that 2017 will be a year for learning. "Next year we will be far stronger and we will be ready to fight for the title," he concludes.
Read more:
Monte Carlo Rally WRC preview: why this could be Kris Meeke's year